Liverpool: Fans loved Virgil van Dijk's response to young supporter of Reds' rivals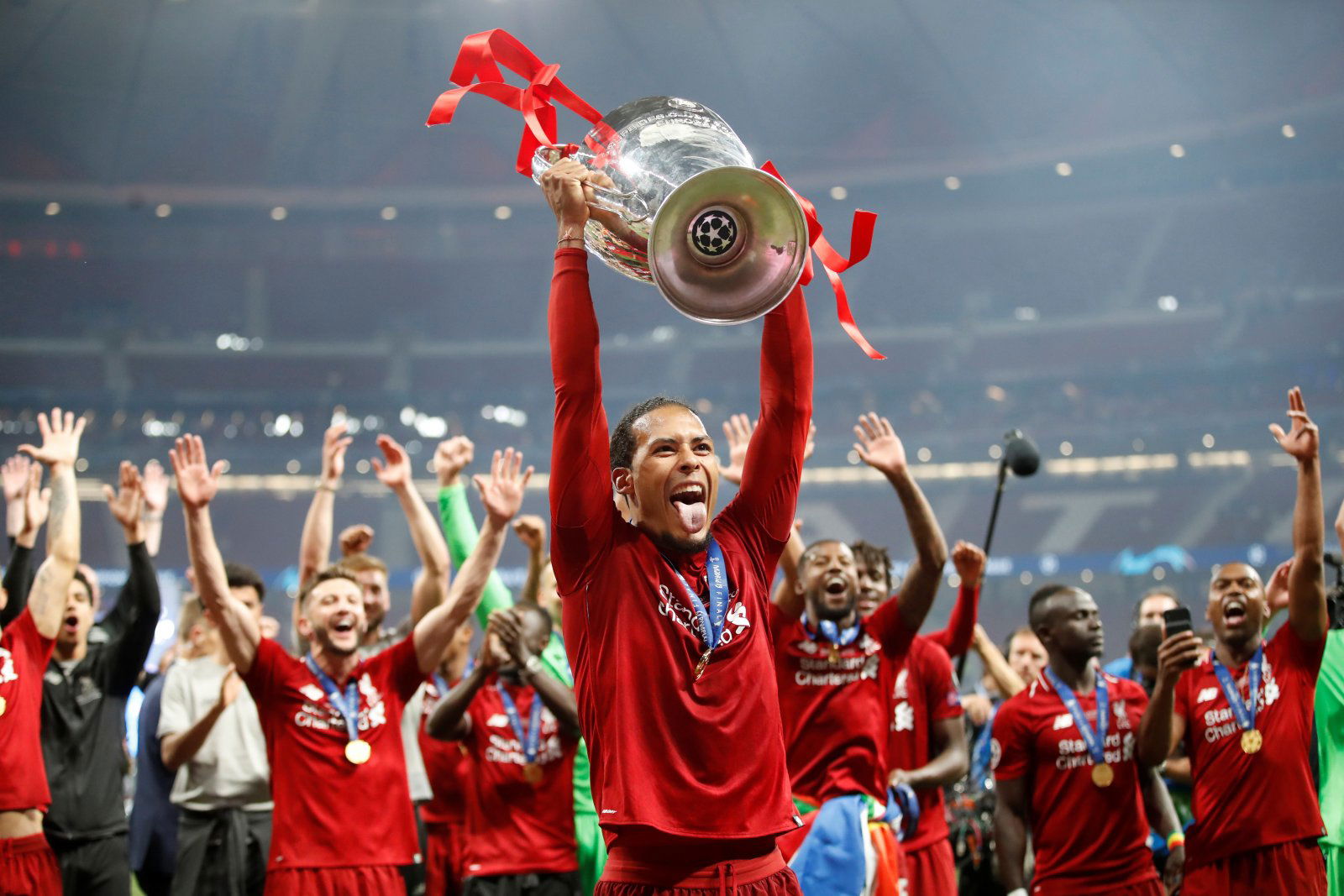 Plenty of Liverpool fans on Twitter got a great kick out of a viral video on the social media platform showing Virgil van Dijk speaking with two children.
The clip, which was shared by @TheRedmenTV, shows the Reds defender being quizzed by two youngsters, one supporting Liverpool and the other an Everton fan.
Brutal pic.twitter.com/ckowCH5Cpe

— The Redmen TV (@TheRedmenTV) October 10, 2019
The Liverpool fan asked Van Dijk how happy he was after winning the Champions League, with the 28-year-old replying "I was very happy" and asking if the boy shared those sentiments, which drew a positive reply.
When the other boy said that he wasn't so happy to see the Reds conquering Europe, Van Dijk asked him if he was an Everton supporter and, upon hearing of the affirmative reply, he quipped: "Tough, isn't it? Must be very tough."
While Liverpool have started the season with eight consecutive wins in the Premier League to establish an eight-point lead at the top, their crosstown rivals are languishing in the relegation zone after four straight league defeats. [via premierleague.com]
These Liverpool fans on Twitter absolutely loved Van Dijk's reaction to the young Everton supporter in the video:
He knows. My man knows

— (@OxladeRoIe) October 10, 2019
@CSchauf9 Virgil BANTS Dijk

— Matt Wopperer (@matt_wopperer) October 10, 2019
Poor kid gets destroyed…come on Virg show some mercy for the little fella,they're hopeless as it is,dont make it even harder for the kid

— Gojart Sylejmani (@GojartS) October 10, 2019
He's even getting stuck in against children.
What a gladiator.

— Steven (@SometimesSteven) October 10, 2019
Van Dijk, he is just a kid!

— ᑎᑎᗩᗰᗪI ᗩᗰOᗷI (@chrisandy100) October 10, 2019
@mollie_hynes the man gets better and better

— Lewie (@Lewie1026) October 10, 2019
What did you make of Van Dijk's interaction with the two youngsters in the video clip? Have your say by commenting below!