Liverpool: Fans mock Raheem Sterling after details of altercation with Joe Gomez are revealed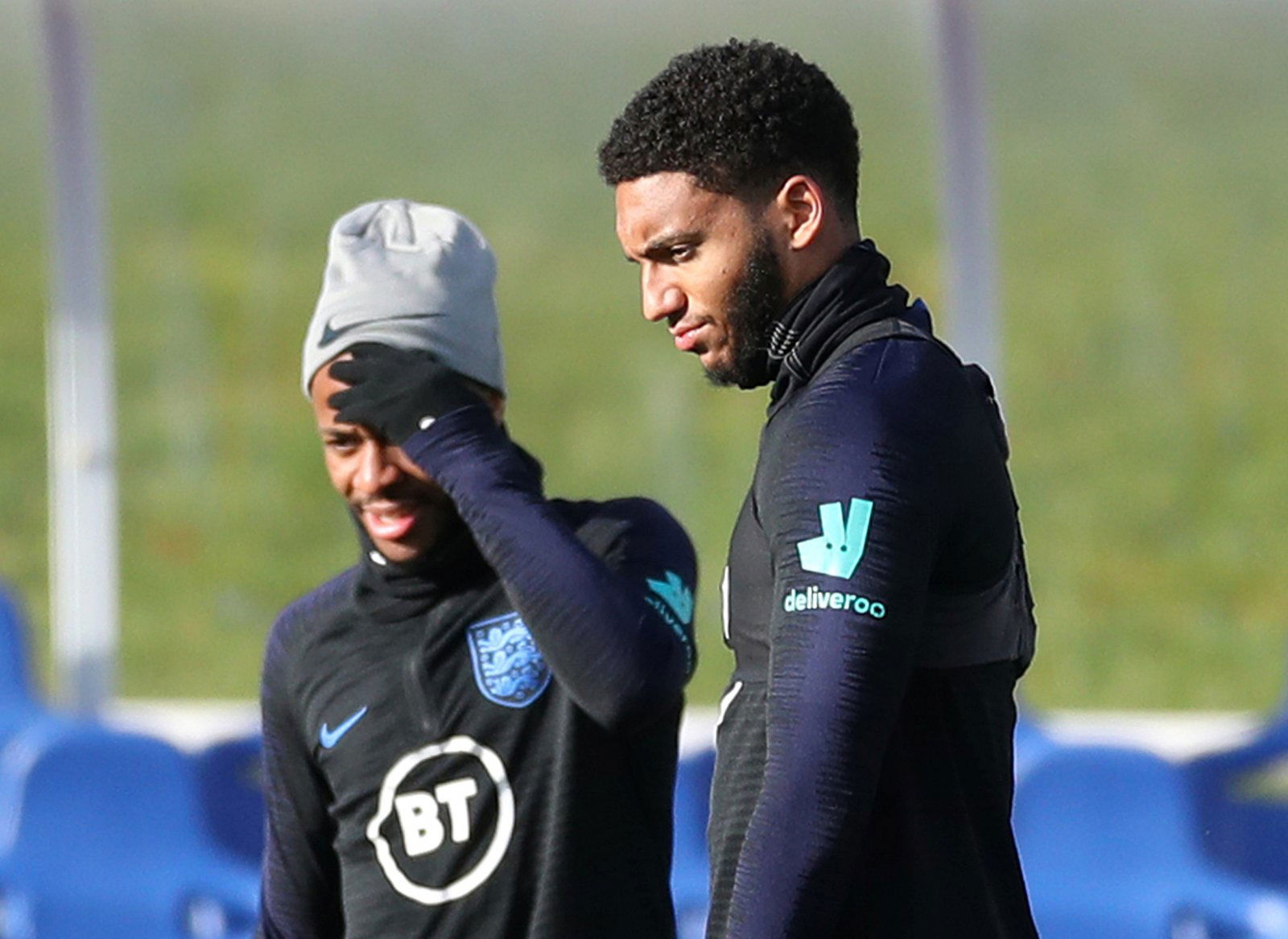 Liverpool fans have mocked Manchester City winger Raheem Sterling once more after details of his squabble with Joe Gomez have been revealed.
The two players took part in the Reds' 3-1 win over the Citizens on Sunday, with goals from Fabinho, Mohamed Salah and Sadio Mane helping Jurgen Klopp's side walk away with all three points.
Sterling admitted that "emotions got the better of me" after lashing out at the Liverpool defender when the pair came face to face at St George's Park and was omitted from the England squad for the upcoming Euro 2020 Qualifiers as a result.
However, The Athletic have now revealed critical details of the incident in its entirety.
Joe Gomez spotted Sterling sitting down and walked over to him to say hello. Sterling responded with the comment: "So you think you're the big man?" things took a sudden turn – Sterling then got to his feet and attempted to get Gomez in a headlock. [@TheAthleticUK] pic.twitter.com/mxjQkJEEjY

— LFC Transfer Room (@LFCTransferRoom) November 12, 2019
Supporters took aim at the former Liverpool youngster and made their feelings clear on social media about his antics. One fan questioned whether Sterling could even reach Gomez to do anything to him.
Here you will find some of the best comments from Liverpool fans:
Surely he'd have to get on a chair to attempt that

— Greenstien (@Fan_of_LFC) November 12, 2019
Sterling never slept the previous night thinking about it and was planning his attack. Sat like a coiled "snake" he pounced…

— The Plazzy Scouser (@Alan_Dawson1971) November 13, 2019
Could he even reach? 🤣

— Callum (@Ca1cs) November 12, 2019
Joe mistook it for a cuddle as Raheem can't reach his head…

— marlon (@inthesmoke) November 13, 2019
The operative word being ''attempted''🤔

— Gary Jones (@GARY100M) November 12, 2019
Vital part missing from this in between sterling got to his feet, (walked got a set of steps) and attempted to get Gomez in a headlock

— RAB.A (@angrya1975) November 12, 2019
What a clown this Sterling is!

— William Jiang (@WilliamLJiang) November 13, 2019