Liverpool: Fans mock title rivals for lodging complaint about Michael Oliver after defeat at Anfield
Plenty of Liverpool fans on Twitter have taken aim at one of their rivals in the Premier League title race following events at Anfield last weekend.
As reported by the Daily Mail and tweeted by @AnfieldEdition, Manchester City have made a formal complaint to PGMOL chief Mike Riley over the performance of match official Michael Oliver in their 3-1 defeat to the Reds on Sunday.
Manchester City have made a formal complaint to referees chief Mike Riley over the officiating performance of Michael Oliver during their defeat to Liverpool at Anfield on Sunday. [@MailOnline] pic.twitter.com/efmQPN9LKL

— Anfield Edition (@AnfieldEdition) November 13, 2019
The Daily Mail noted that the Premier League champions felt they should have been awarded two penalties for alleged handball offences, one of which occurred just before Fabinho scored Liverpool's opening goal.
Also, visiting manager Pep Guardiola approached Oliver immediately after the full-time whistle and said "Thank you, thank you so much" in what seemed an ironic manner, having berated fourth official Mike Dean during the game. [via Daily Mail]
Are Liverpool in Pep Guardiola's head?
Yes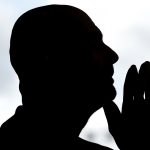 No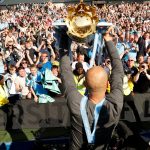 The Daily Mail added that Guardiola tried to deflect post-match questions about the officials' performances, advising journalists to put such questions to Riley instead.
These Liverpool fans on Twitter mocked Manchester City over their reported official complaint about Oliver:
Lmaooooo they were brilliant. Did u see Atkinson ref Liverpool this season? And multiple other teams. I could understand a complaint against him but Oliver is the best ref in the league. Bunch of sore losers. Loving how city are embarrassing themselves here

— Ben (@Ben00238336) November 13, 2019
They are like spoilt kids. Couldn't make it up.

— Niall Kelleher (@123anfield) November 13, 2019
This is getting beyond embarrassing for City

— Michael (@michaelspionkop) November 13, 2019
Oh my.
Next they are going to complain that their coach did not get damaged despite the fact that they spent weeks crafting statements of outrage in their expectations that it WOULD.

— Andy (@Flymo68) November 13, 2019
Banter Club

— DAZ (@dazmc85) November 13, 2019
And they wonder why they are called a plastic club. 🤣🤣

— Grant Pryseski (@grantpry) November 14, 2019
Hahaha getting embarrassing now and I love it 😂😂

— graeme murray (@murraygraeme) November 13, 2019
What did you make of Oliver's refereeing on Sunday and do you feel that Manchester City's grievances are legitimate? Comment below with your views!