Liverpool fans on cloud nine after van Dijk's wishes to remain at the club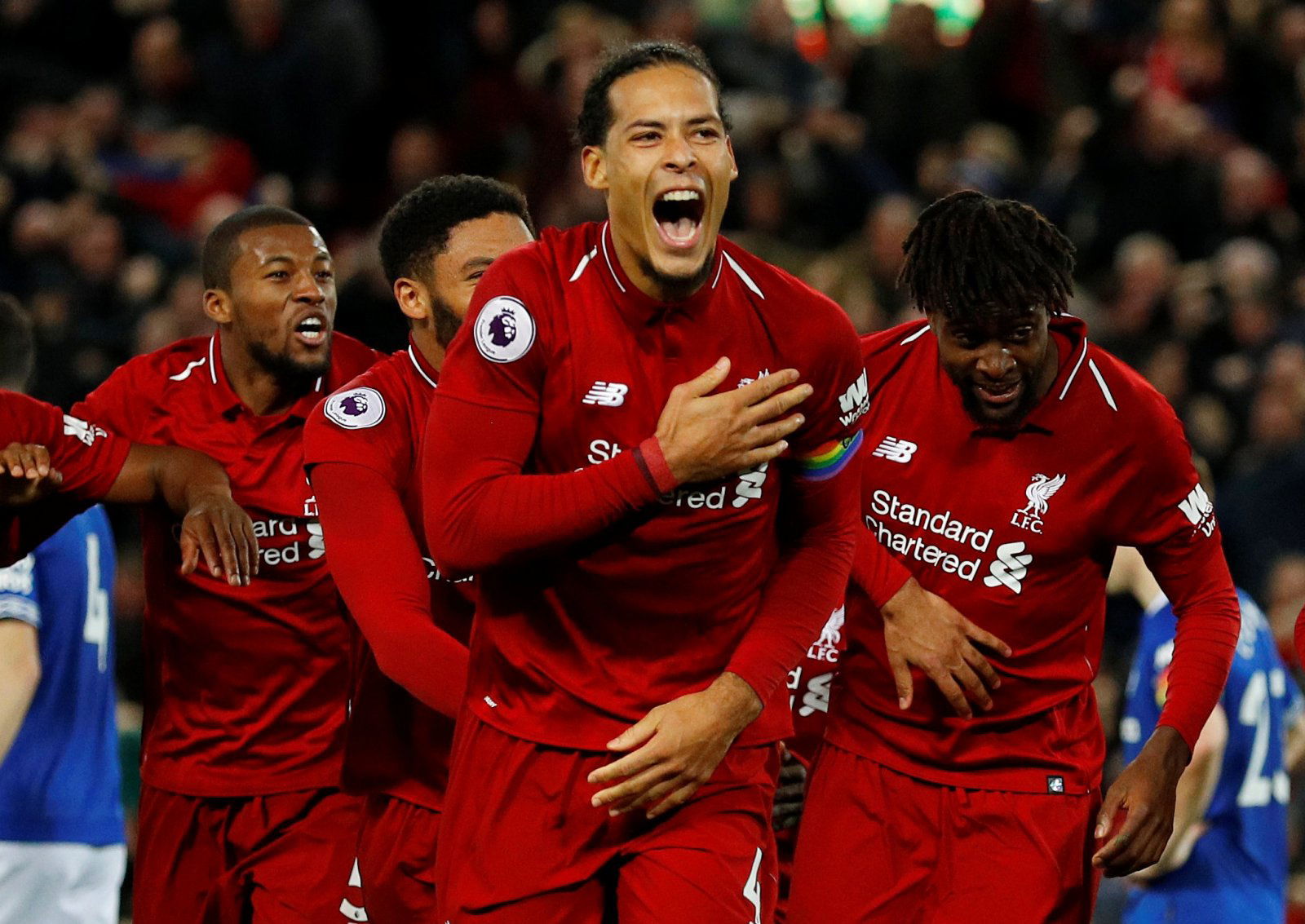 Liverpool fans react to Virgil van Dijk's comments about hopefully staying at the club for a long time.
It's safe to say that Virgil van Dijk has been nothing short of a sensational player for Liverpool ever since he arrived at the club. This Dutch international has deservedly scooped up the PFA Player of the Year award after being the backbone of the Reds and leading them to a magnificent season that just might end up with a Champions League trophy to their name. Calling him a fan favourite would be an understatement, especially after his latest wishes (tweeted by DaveOCKOP) to remain at the club, which have sent the fans into a frenzy on social media.
Van Dijk: "I think this group of players is special, at least that's what I'm feeling. Hopefully we can stay together for at least another four or five years and achieve so many things with this group." @LFC

— DaveOCKOP (@DaveOCKOP) May 28, 2019
Any team in the world would be more than happy to have a player of Virgil van Dijk's standards in their ranks. But it seems that van Dijk himself doesn't see himself anywhere else but at Anfield, crushing the opposition and finally winning trophies in the future. And honestly, that's the only thing that's been missing to make this season perfect – trophies.
Many of the Kopites feel like having a player like him in the team will definitely lead them to success and his expressed wishes of staying with Liverpool for many years to come has certainly made them more than just happy.
You can see some of their reactions on Twitter after hearing van Dijk's words:
Music to my ears Virgil!

— D. McG. (@derlfc) May 28, 2019
We would love that too Dijk, we deserve some joy after all.

— YNWA (@lattimoremoitsh) May 28, 2019
— Ryan P Hurley (@14Ryan_Hurley) May 28, 2019
Amen

— mez (@Chambo_of_Ox) May 28, 2019
— Degsy (@pregnanttrent) May 28, 2019
I love you @VirgilvDijk

— YNWA (@jixboar) May 28, 2019
— Sushil Baral (@sushil_lfc8) May 28, 2019
— josh24 (@Joshh__Smedleyy) May 28, 2019