Liverpool fans on Twitter praise Henderson after Bayern Munich display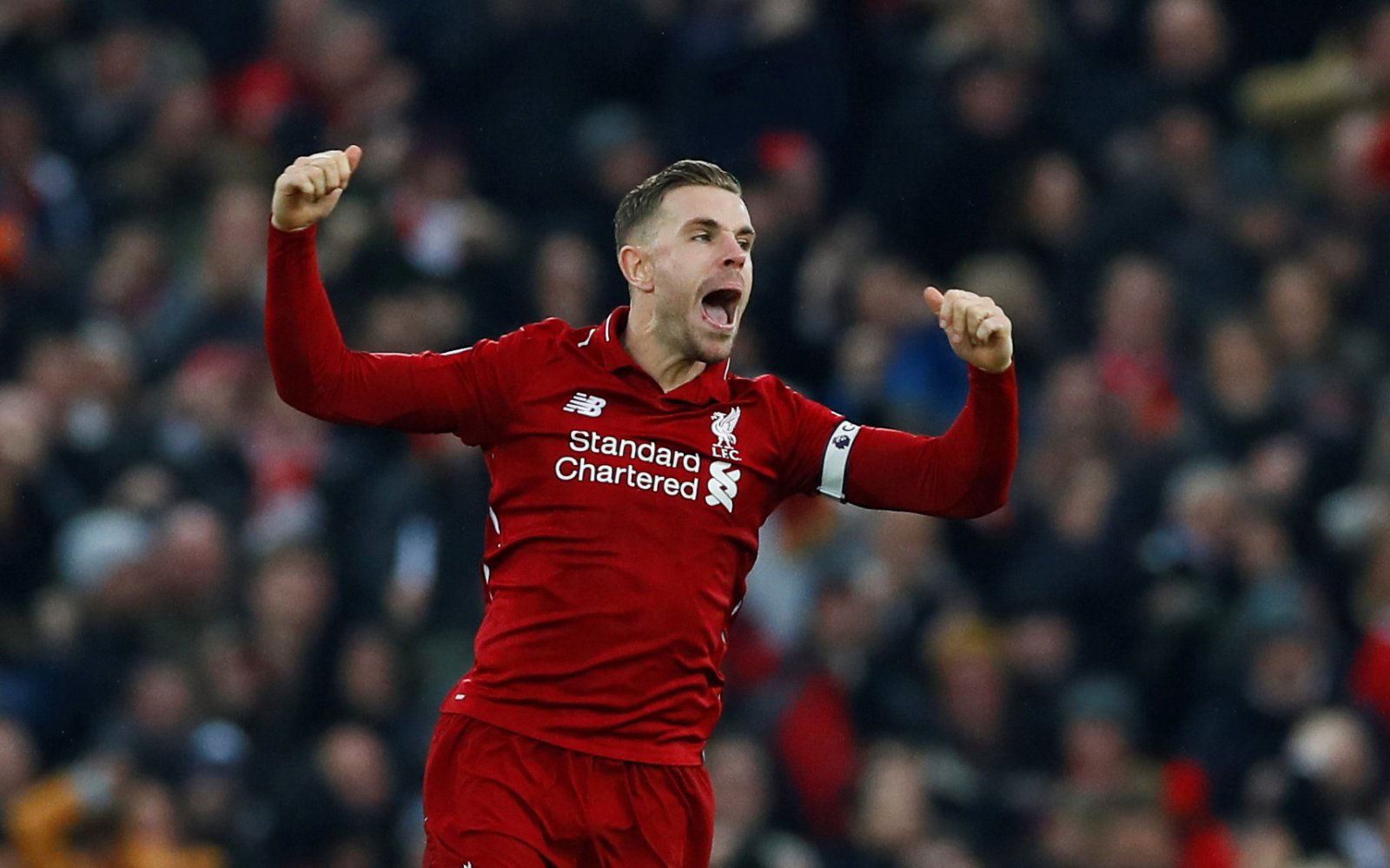 Liverpool were unable to get the home win they were hoping for last night in the first leg of their last 16 Champions League tie against Bayern Munich after the German giants were able to hold out for a 0-0 draw.
It was still an encouraging performance, however, from Jurgen Klopp's side who will certainly fancy their chances when they travel to the Allianz Arena next month for the return leg.
And one player who will be looking to try make the difference on that night is Jordan Henderson, with the Liverpool captain having already given the Bundesliga champions a taste of what he is capable of in the recent Anfield encounter between the two outfits.
Henderson was superb in the middle of the park, racking up passes and making tackles as the Reds looked to get on the front foot and push for the win.
Take a look at what Liverpool supporters are saying about the 28-year-old's performance below…
Henderson has always been solid biggest thing that folks seem to hate about him is he isn't a clone of a 26 year old Gerrard.

— Superman (@SupermanNGS) February 20, 2019
He was massive along side with Bobby been the best tonight , Sadio out of service and no focus , Matip and Fabinho made good wall , TAA loads of missed pass , Robertson been good and as usual not much mistake , Kieta was underrated, Gini got his moments ,Mo was in rush to score

— Mr.k (@Mrkano2017) February 19, 2019
He was excellent !

— Danny Panetta (@dp4837) 19 February 2019
I agree I thought he was the boss tonight

— Gary Pentland (@GaryPentland) February 19, 2019
tackles (4)
Aerial duels (3)
83% pass success rate
78 touches of the ball. neat and tidy performance

— kUnai Von Emery ✴ (@KisheMsuya) 19 February 2019
Thought he was immense tonight

— Mark Farley (@MarkFarley159) February 19, 2019
We had 4 choices for Man of the Match last night. Matip , Fabinho, Hendo and Keita. Thought they all played phenomanally. Proved that we can rely on other people not only Van dijk

— matty edwards (@matthewedwards5) February 20, 2019
I have been one of his biggest critics but he was awesome last night needs to keep it up!

— Redmist1 (@Redmist110) February 20, 2019
My man of the match

— Toks Aneke (@tokwila) February 20, 2019
Was head and shoulders above everyone else. Keita shows a few nice turns and every other thread is fans getting a hard on over a player with zero assists or goals. Give the man some credit.

— Simon Pearson (@MikePearso36) February 20, 2019