Liverpool: Fans praise Jurgen Klopp after details of his first team meeting revealed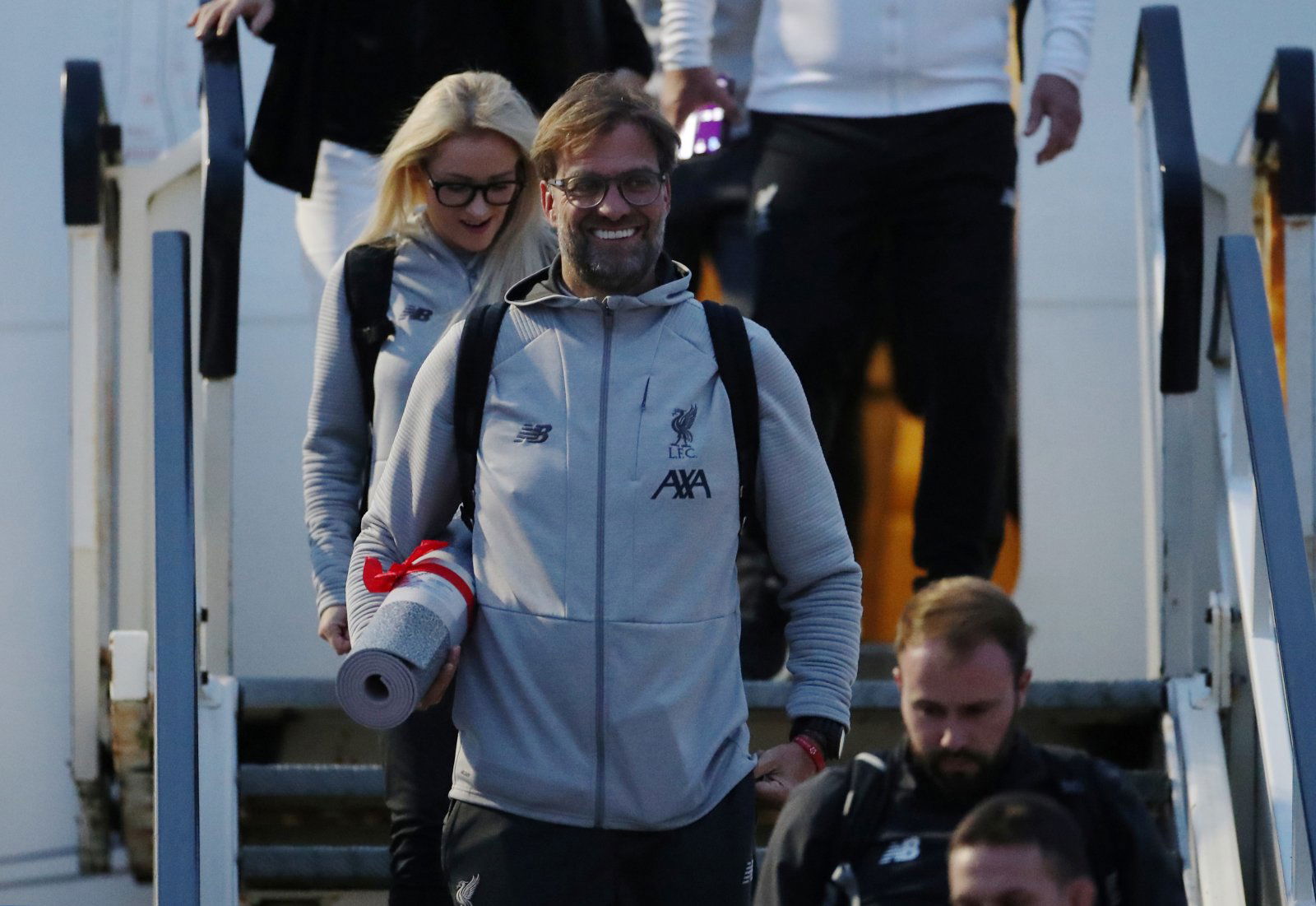 Liverpool fans have been reacting to details revealed about manager Jurgen Klopp's first-ever team meeting at the club.
The Stuttgart-born coach arrived at Anfield in 2015 after Brendan Rodgers was sacked following a 1-1 draw against Everton in the Merseyside derby.
His message was simple and painted a clear picture as to where he wanted the team to be inside his four-year promise, to win a trophy in that time frame.
In his first big meeting with the #LFC squad in October 2015, Jürgen Klopp spelt out the word TEAM, assigning a short description to each letter as he explained what he wanted them to be.

They have become exactly that…https://t.co/N0eaHtpB07

— Melissa Reddy (@MelissaReddy_) December 23, 2019
Melissa Reddy of the Independent revealed that he showcased a flip chart where the word TEAM was spelt out, short for: terrible to play against, enthusiastic to meet challenges, ambitious every day and mentally strong machines.
Supporters were delighted to discover the details of the German tactician's opening words and made their feelings clear on social media.
Here you will find some of the best comments from Liverpool fans:
He gets the club, team and fans one hundred per cent. There is still more to come under Klopp. We are so so lucky to have had this guy as our manager for the last four years.

— Jürgen Meister🇩🇪 (@SS_LFC) December 23, 2019
Together
Everyone
Achieves
More#Team

— Mohamed #95🇸🇳🤩 (@amethfall27) December 23, 2019
Thanks for reminding me about the TEAM concept as laid out by Jurgen when he arrived. It shows we are on the right track!

— Kenneth W (@Kenneth_W89) December 23, 2019
yes and so much more they have evolved into something far greater and more special theres so much more excitement a lots of fun

— helen raybould (@rizz50isles1) December 23, 2019
And not an envelope with a name in, in sight 😏 🤣🤣

— Barry Jones (@BazaJ77) December 23, 2019
From doubters to believers

— Lubabalo Ndzabe (@LNdzabe) December 23, 2019
Watch Leicester V Liverpool Free with Prime on Boxing Day