Liverpool: Fans praise Jurgen Klopp's achievements after financial stats are revealed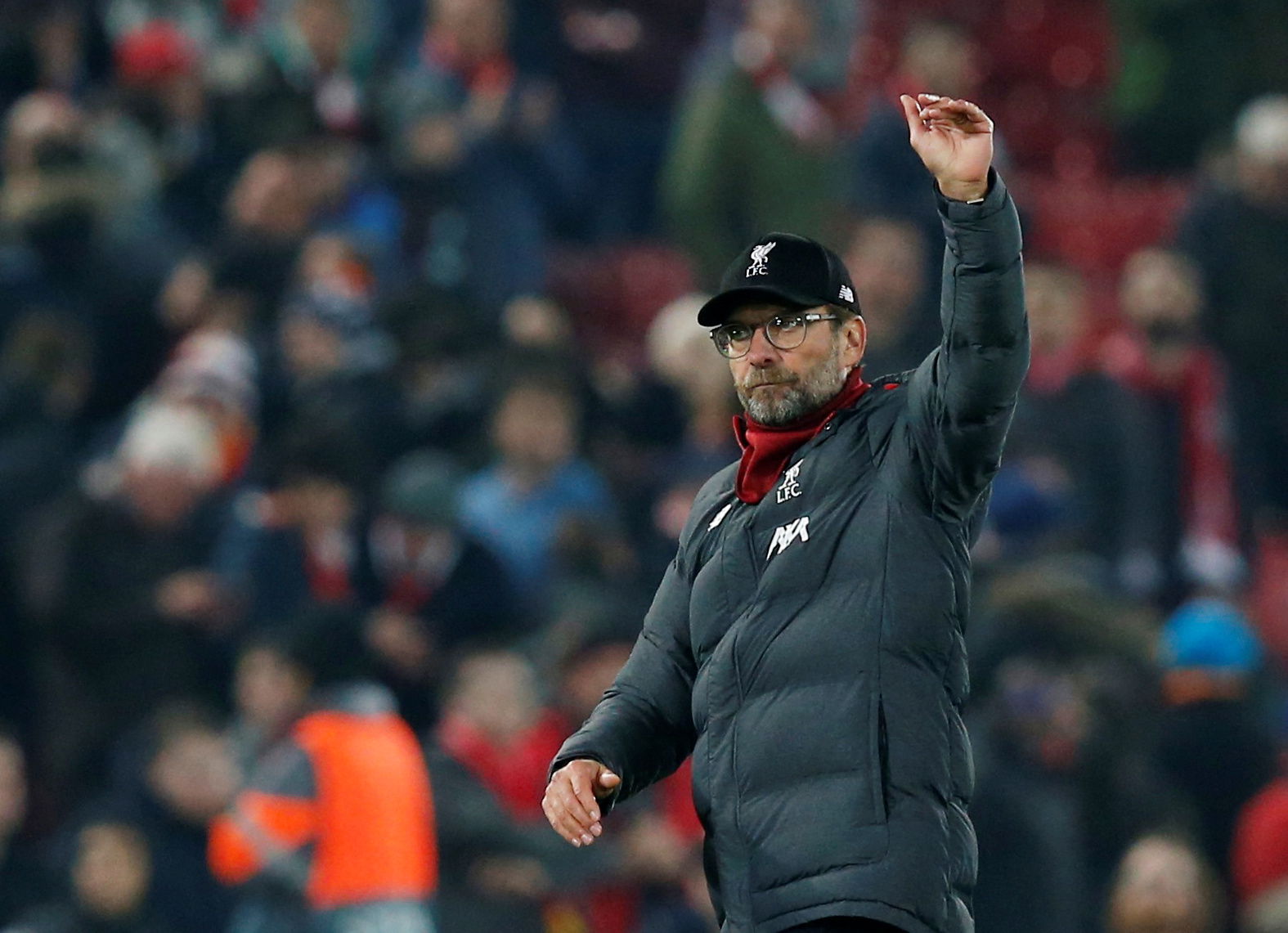 Liverpool fans have praised the outstanding work of manager Jurgen Klopp after stats suggested that he has spent a net figure of around £70m, which highlights the 'miracle' that he has produced.
The German manager arrived at Anfield in 2015 and has guided the Merseyside club to regular Champions League participation after the club had not played in Europe's first tier for two seasons.
Klopp famously guided the Reds to the club's sixth Champions League crown after beating Tottenham 2-0 in Madrid and won the UEFA Coach of the Year after his side's success in the Champions League. He signed the likes of Mohamed Salah, Alisson Becker and Sadio Mane, who have all been nominated for the prestigious Ballon d'Or award.
Liverpool's net spend since Summer 2015 is 14th most in the league. Less than Newcastle, Brighton, Aston Villa, Everton, Bournemouth, Wolves. Klopp didn't actually arrive until October so his net spend is actually even less, about £70m. It's a miracle what Klopp has achieved.

— Peter McCluskey (@redpmac) November 7, 2019
He has led Liverpool on 227 occasions and has accumulated an average points-per-match figure of 2.02, rather incredible numbers considering the statistics highlighted above.
It's fair to say the Anfield faithful have been blown away by Klopp, and they had a discussion on social media about his achievements on Merseyside.
Here you will find some of the best comments from Liverpool fans:
Great tweet that, highlights the genius of Klopp👍

— John O Sullivan (@Corballyred) November 7, 2019
I bet the owners say thanks to the klopp statue every morning….. So they should…..we're now probably worth almost 10 times what they paid

— mmm (@roscoe_2000) November 7, 2019
For everyone @SkySportsNews
Basically Klopp has put together this team spending £70 million of the owners money. The rest he had to sell players to buy players.#klopp #DreamersIntoBelievers

— The Bishop (@bermobash) November 8, 2019
@viktorcayman @Millememiljonen Edwards masterclass 🤷🏿‍♀️

— Adam Jallow (@Adamsauljallow) November 7, 2019
FSG getting carried by Klopp

— # (@Jeyansahin) November 7, 2019
while man city's net spend is approximately 500m 😂

— Khaled Youssef (@khaled_LFC) November 7, 2019