Liverpool: Fans praise skipper Jordan Henderson after Spurs goal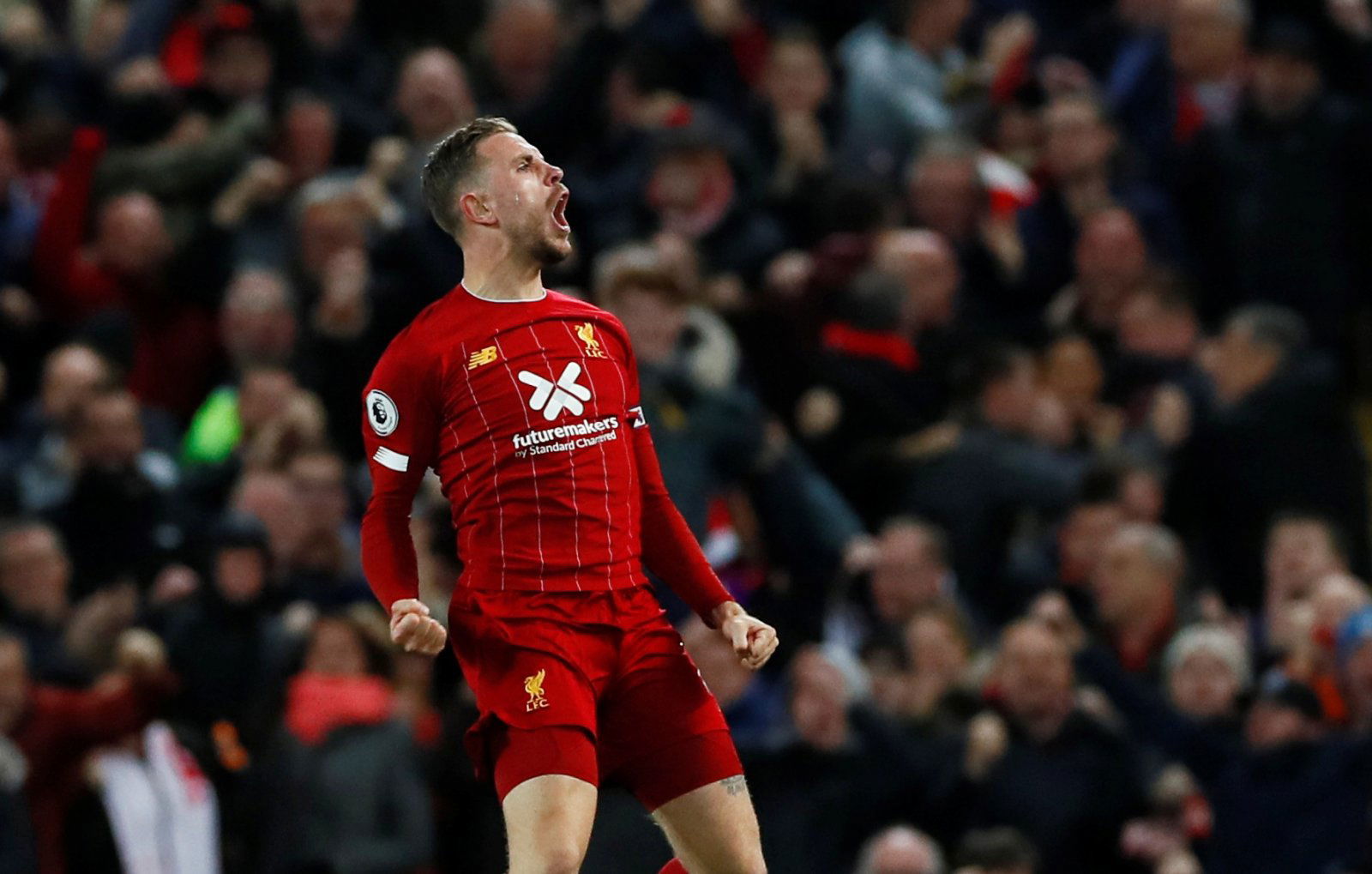 Liverpool fans have heaped praise on captain Jordan Henderson after his equaliser against Tottenham sparked a second-half comeback to win 2-1 against the north London side.
Henderson, 29, scored eight minutes into the second half which was later followed by a Mohamed Salah penalty to seal all three points and maintain their lead at the top of the Premier League.
The England international found himself to be at fault for the visitors' opener after losing possession on the halfway line, but his goal instantly made up for his first-half lapse.
It'll go against a lot of people's agenda, but Henderson was superb that second half.

— Stanley House 6️⃣ (@StanleyHouseLFC) October 27, 2019
After a poor first half, his adaptive role alongside Fabinho gave him the freedom to advance further up the pitch. He completed two dribbles and set up a key pass in the second period of the game.
As Henderson is effectively Liverpool's 'marmite' player, supporters were quick to praise him for his second-half performance.
Here you will find some of the best responses from Liverpool fans:
We'd lose more games without him. The reason why Klopp plays him. Football is not just skills, assists & goals.

— Sadio (@WarriorLFC) October 27, 2019
Big game player

— Ben Aherne (@BenAherne) October 27, 2019
Exactly..Henderson makes exceedingly good cakes ⚽️🎂

— Storminaneggcup (@MartinW21927724) October 27, 2019
He was excellent and should have had a foul when he was clearly taken out. Result though is so important because they were out to spoil and foul and do whatever it took today Spurs. We found a way and Mane was outstanding.

— R1ch (@noneshall_pass) October 27, 2019
Love Hendo! Does all the dirty stuff. Keeps us ticking over. Passion, work rate, My Captain!

— 1892RED🏆🏆🏆🏆🏆🏆 (@1873Saint) October 27, 2019
Thought he had a good 90 minutes. Certainly much better than last week.

— MattBrownrigg (@MattBrownrigg20) October 27, 2019
My Captain ❤️

— ray swarbrick (@rayswarbrick) October 27, 2019
He really was immense

— Sawytoshi 🚀 (@joshsawyer) October 28, 2019