Liverpool: Fans react as David Maddock delivers update on Georginio Wijnaldum's contract talks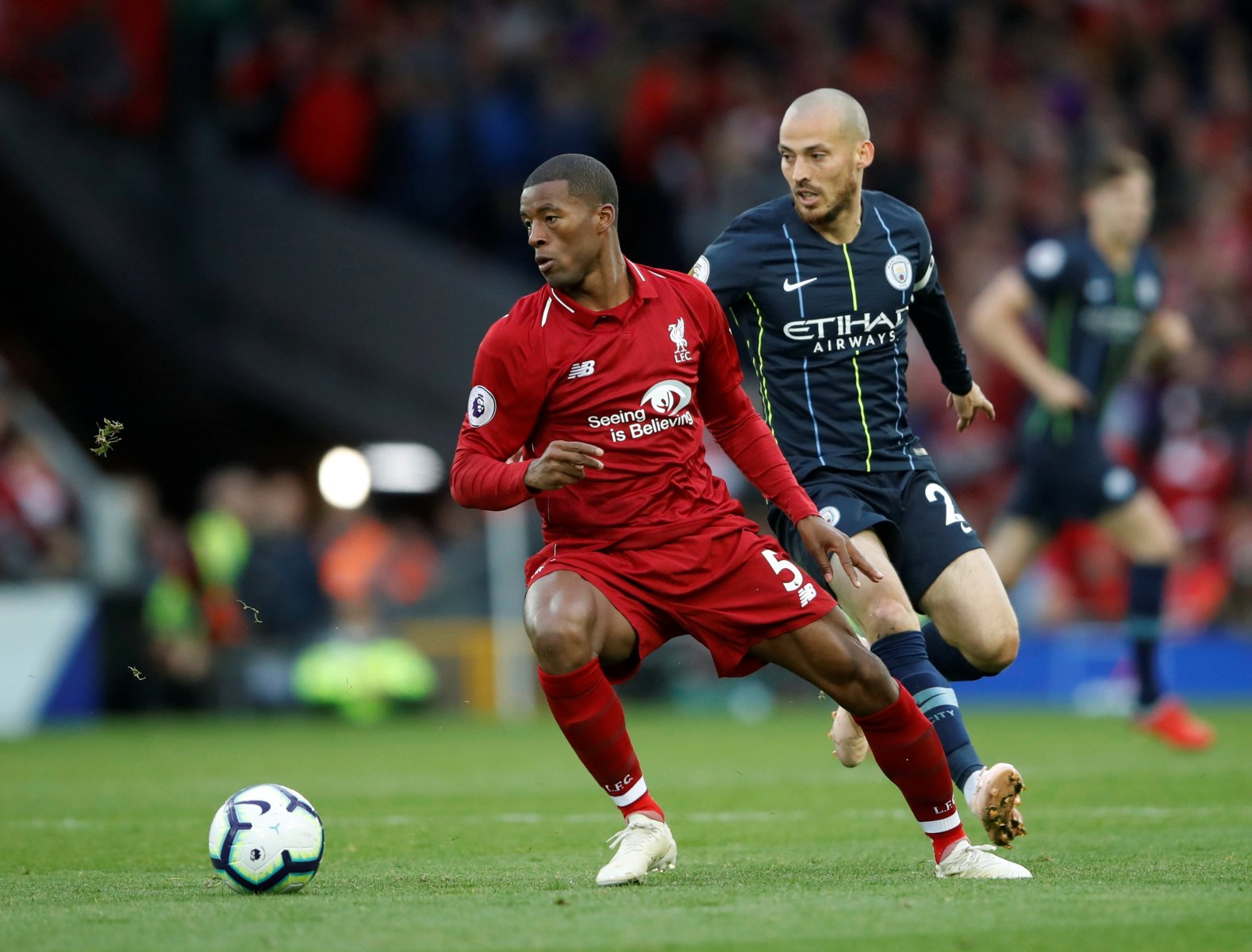 Loads of Liverpool fans have been reacting to some promising comments from journalist David Maddock on the future of Georginio Wijnaldum, after the Dutchman raised doubts about his contract situation earlier in the week.
The Anfield faithful were taken aback when Wijnaldum appeared to leave his future open in an interview this week, as he played his cards close to his chest and did not confirm whether or not he is planning to sign a new deal with the club.
The £45m-rated midfielder's current contract expires in the summer of 2021, and he admitted he is in no rush to sort a deal, revealing 'it is difficult to say' what his future holds. Maddock though, who is the Mirror's northern football correspondent, told Redmen TV: "The club will offer him a new contract. The key was not that, but that he's approaching 30-years-old.
"When Liverpool are looking at contracts, they reward contracts for performance – but they also look at potential sell-on. But the fact is at 30-years-old, you give one more contract, you get nothing for it."
He continued: "I suspect they're talking to him about length, not money. They'll give him the right money."
Reds fans are breathing a rather large sigh of relief over Maddock's update, as he revealed there are no qualms about the amount of money Wijnaldum should receive. While it sounds as if the new deal is still some way off being finalised, the Twitter reactions down below are feeling very positive about the latest news…
@NeillOisin @Mcconville_1 give the man as many years as he wants!

— Rían O'Neill (@ONeillRian) January 29, 2020
Consistency, agility, injury prone status and results from the player should play a significant role not age. Experience is key and that is why Milner is useful to the team so also @GWijnaldum

— John Oladokun (@deejite1086) January 29, 2020
Deserves a 3 year contract extension. Such an important player.

— Max Bryson (@maxbryson92) January 29, 2020
He was brought for 25m, he has repayed that. Give him another four years if it's about duration and not Salary.

— lee wood (@woodinhio) January 29, 2020
As if Wijnaldum is showing the board signs of ageing. I swear the guys like Benjamin Button….

— Unbearable in Red (@pkom16) January 29, 2020
Give him what he wants or consequences

— • (@lfcheartt) January 29, 2020
He is in best years for midfielder. Need to keep him.

— Domen Zagar (@Domen128) January 29, 2020