Liverpool: Fans react as Klopp threatens to pull out of the Carabao Cup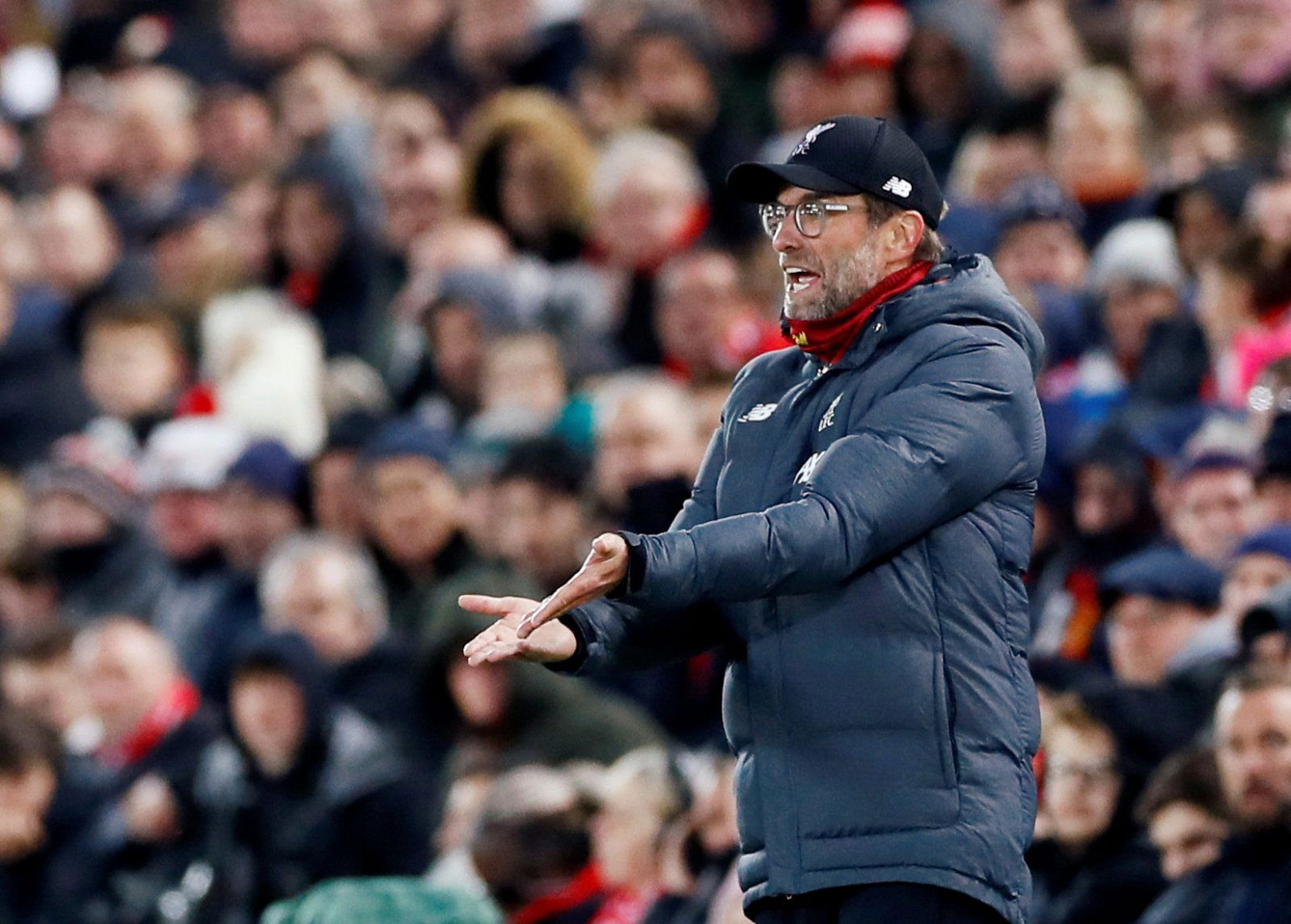 Liverpool fans have been reacting to manager Jurgen Klopp's post-match comments as his side advanced to the quarter-finals of the Carabao Cup on Wednesday.
The German manager has threatened to pull the Reds out of the competition after they beat Arsenal 5-4 on penalties in a game that ended 5-5 after normal time. A brace from Divock Origi and a 25-yard volley from Alex Oxlade-Chamberlain helped towards the evening's goal tally.
After Liverpool won the Champions League in Madrid last season, the Merseyside club have been entered into FIFA's Club World Cup tournament which takes place in Qatar in December, around the same time in which the next stage of the Carabao Cup takes place.
Speaking after the game, Klopp sent a clear message to the FA after the dramatic game at Anfield.
Klopp just said if the Football League do not give Liverpool an appropriate date for the quarters, they won't play. It clashes with the World Club championships…

— Chris Bascombe (@_ChrisBascombe) October 30, 2019
Quoted by BBC Sport, Klopp said, "If they don't find a place for us, an appropriate place, not 3 am on Christmas Day, then we don't play it.
"You have to think about these things. If you have a fixture list where one team cannot be part of all the games, then you have to think about it. Hopefully it starts at one point, hopefully, it starts now.
"We will not be the victim of this problem. We played [on Wednesday] and we wanted to win. If they don't find a proper date for us then we cannot play the next round and whoever is our opponent will go through – or Arsenal will play it. I cannot change that."
Liverpool have seven games in the diary for December, which potentially includes two games in Qatar, the domestic cup tie and four Premier League games and has caused a huge fixture pile-up for the German manager's team.
Fans concluded that Klopp simply does not like the Carabao Cup and made their feelings clear on social media.
Here you will find some of the best reactions from Liverpool fans:
He really doesn't likes this tournament

— #LFC (@Sid_LFC) October 30, 2019
Klopp really doesn't want to bother with this does he 🤣

— Jelle S (@LivNr9) October 30, 2019
Good to see him take world clubs cup more seriously than a league cup which peoplr say still is a maJoR tRoPhY

— Chaz (@charnjv) October 30, 2019
Klopp actually tried to bail out of the competition and somehow still beat Arsenal. Feels bad for Emery man.

— Ivan Sitohang (@IvanSitohang) October 30, 2019
If at all there was a possibility of voluntarily walking out of the cup, Klopp would have been heading the queue…

— Yashasva Tungare (@yashasva) October 31, 2019
Imagine if we win it he will destroy the trophy

— Origi is 🐐 (@aaron_lee620) October 30, 2019
Klopp really can't stand the Carabao cup😂😂

— ChrisKenealy (@Chriskenealy23) October 31, 2019