Liverpool: Fans react to 'adorable' Jurgen Klopp moment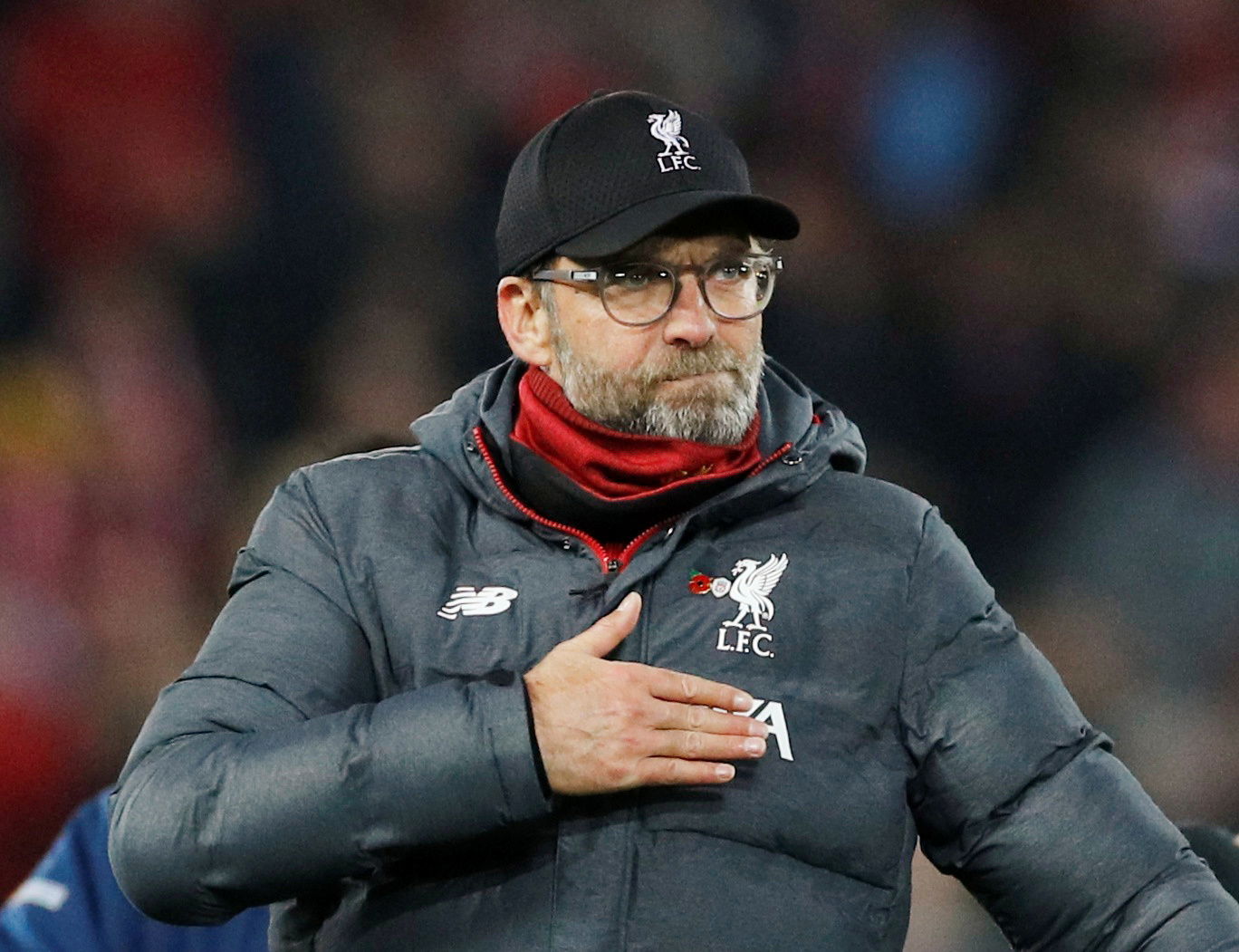 Liverpool fans have reacted on social media after manager Jurgen Klopp received a unique gift from supporters.
His team beat title rivals Manchester City 3-1 at Anfield on Sunday which put them nine points clear of the Citizens in the Premier League table and eight against second-placed Leicester City.
Goals from Fabinho, Mohamed Salah and Sadio Mane ensured that the Reds secured all three points in the crunch league clash.
After the game, Klopp carried out his usual obligations with the press but gave an interview that ended in a unique twist.
Brilliant Klopp moment #2931823123. The Liverpool manager got a traditional Romanian cap called 'clop' as a gift after yesterday's win over City. Here's how he reacted. Via Eurosport Romania pic.twitter.com/xxaPWJElys

— Emanuel Roşu (@Emishor) November 11, 2019
The Romanian Supporter's Club sent him a special gift and it was the duty of Eurosport Romania to hand him the traditional headwear, called 'clop'.
Supporters loved the German manager's reaction and made their feelings clear on social media.
Here you will find some of the best responses from Liverpool fans:
What a guy. He genuinely appreciated the gift and then wanted to thank the Romanian Liverpool fan club in their language.

— CHAMPIONS OF EUROPE 6⃣ (@casinooasis14) November 11, 2019
Pure class!!!

— YNWA 96 (@YNWA6472) November 12, 2019
This is adorable

— Jonny Smart (@jsmarty_1) November 12, 2019
What I really like is the fact that after receiving the gift he made an effort to thank the Romanian fans in their language. What a beautiful gesture.

— Shiroyasha (@Moralmao) November 11, 2019
Boss. #YNWA

— ✨ ✨ (@girlbomb3) November 12, 2019
What a great manager ,what a great man , how lucky are we to have him hey Mary !

— grahammahony ⭐️⭐️⭐️⭐️⭐️⭐️ (@grahammahony) November 11, 2019
mancrush

— Brian McBrian (@brian_mcbrian) November 11, 2019
What a man , our manager

— ste the spark (@stebsy) November 11, 2019