Liverpool: Fans react to James Pearce article about Anfield expansion
Liverpool are continuing to evaluate numerous design options in relation to the development of the Anfield Road Stand at their stadium, although capacity restrictions are likely in any scenario.
Will Liverpool win the Premier League title this season?
Yes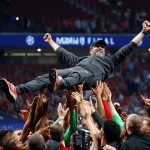 No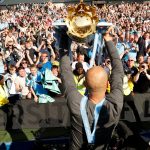 That is according to James Pearce, who addressed the issue of Anfield's proposed expansion in an article for The Athletic.
According to former Liverpool Echo writer Pearce, the stadium's capacity will not exceed 60,000 for the foreseeable future, with its current capacity at 54,074 (as per BBC). Pearce added on Twitter (@JamesPearceLFC) that planning application for the expansion of Anfield will not be submitted until next year at the earliest.
In August, the Liverpool Echo reported that the club would forego existing plans for revamping Anfield and instead submit an application for redevelopment of the Anfield Road Stand.
Liverpool's ground has only the sixth biggest capacity in the Premier League, as per TransferMarkt, while the Liverpool Echo claimed that there are 25,000 supporters on the waiting list for season tickets.
These Liverpool fans on Twitter are demanding a greater capacity for the club's home ground, be it Anfield or elsewhere:
How about a new 100k stadium I heard mayar Anderson can do loans that you don't have to pay back

— Tim (@timmounce) October 9, 2019
We need 65-70k the club can fill that easily.

— supa (@jiggafras) October 9, 2019
"not pass 60000″…….why?

— Slapper (LFC) Lombardo!! (@TheAnethetist) October 9, 2019
Hahaha, 60k! The club is still in the dark ages stadiumwise.

— Knaxern (@Knaxern) October 9, 2019
I have followed the REDS for over 40 years, i am in the membership scheme, but, for me it's near impossible to get tickets nowadays, so any small improvement on capacity gives me hope. #YNWA #lfc

— Alan (Bigal) Soames (@iambigal) October 9, 2019
I may get a season ticket by the time I'm 50! Number 1,900 on the waiting list

— Felipe Wright (@redphil250505) October 9, 2019
The owners could build a stadium twice the size and fill it every match, Anfield stadium is a special place but needs to grow into a 21st century masterpiece. We've come through the storm and now together we need to walk toward the future. Match of the day for the rest of us.

— Fly_Guy_1966 (@flyguy1966) October 9, 2019
Do you think Liverpool should consider leaving Anfield in order to allow more fans to attend games at a higher-capacity venue? Join in the discussion by commenting below!