Liverpool: Fans react to Jurgen Klopp video after Manchester City win
Liverpool are top of the Premier League going into the latest international break, sitting eight points clear of Leicester City.
Can Klopp consider himself on the same level as Shankly & Paisley?
Yes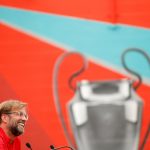 No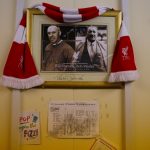 Their 3-1 win over Manchester City was a statement to the reigning champions, who are now down in fourth after a third defeat of the season.
Pep Guardiola's men couldn't live with Liverpool's counter-attacking style in the opening 20 minutes, as goals from Fabinho and Mohamed Salah put them in a commanding position.
Despite the fact that it's still only November, many pundits, including Jose Mourinho, believe the title race may be over due to the huge lead the Reds already hold.
Liverpool haven't won the title in England's top division since 1989/90, before the inception of the Premier League.
Jurgen Klopp is the mastermind behind their success, but has received criticism from figures such as the aforementioned 'Special One' over playing to the cameras for his touchline exploits.
The German has been reluctant to bring it out recently, and was seen being encouraged to do so by a cameraman on the Anfield pitch after the game.
Here's how some Liverpool fans reacted to this:
State of this @SkySportsPL

— wigE (@David_Harvey81) November 10, 2019
Sky are a weird bunch

— Chambo (@davidc98) November 10, 2019
Embarrassing for the cameraman, totally disrespectful.

— SujiaWu (@sujia_wu) November 10, 2019
Rah they think he's their poster boy and tht they own him 😭 it's the other way around, he owns this league

— mboopi (@boardmanburner) November 10, 2019
Delighted he didn't oblige.

— Cool Lights (@eirtec) November 10, 2019
I wish klopp would do it again. We know he's not doing it for the cameras but it means so much to us. Hear that roar ♥️

— Lerreno (@Lerreno) November 10, 2019