Liverpool: Fans react to leaked images of next season's Nike kit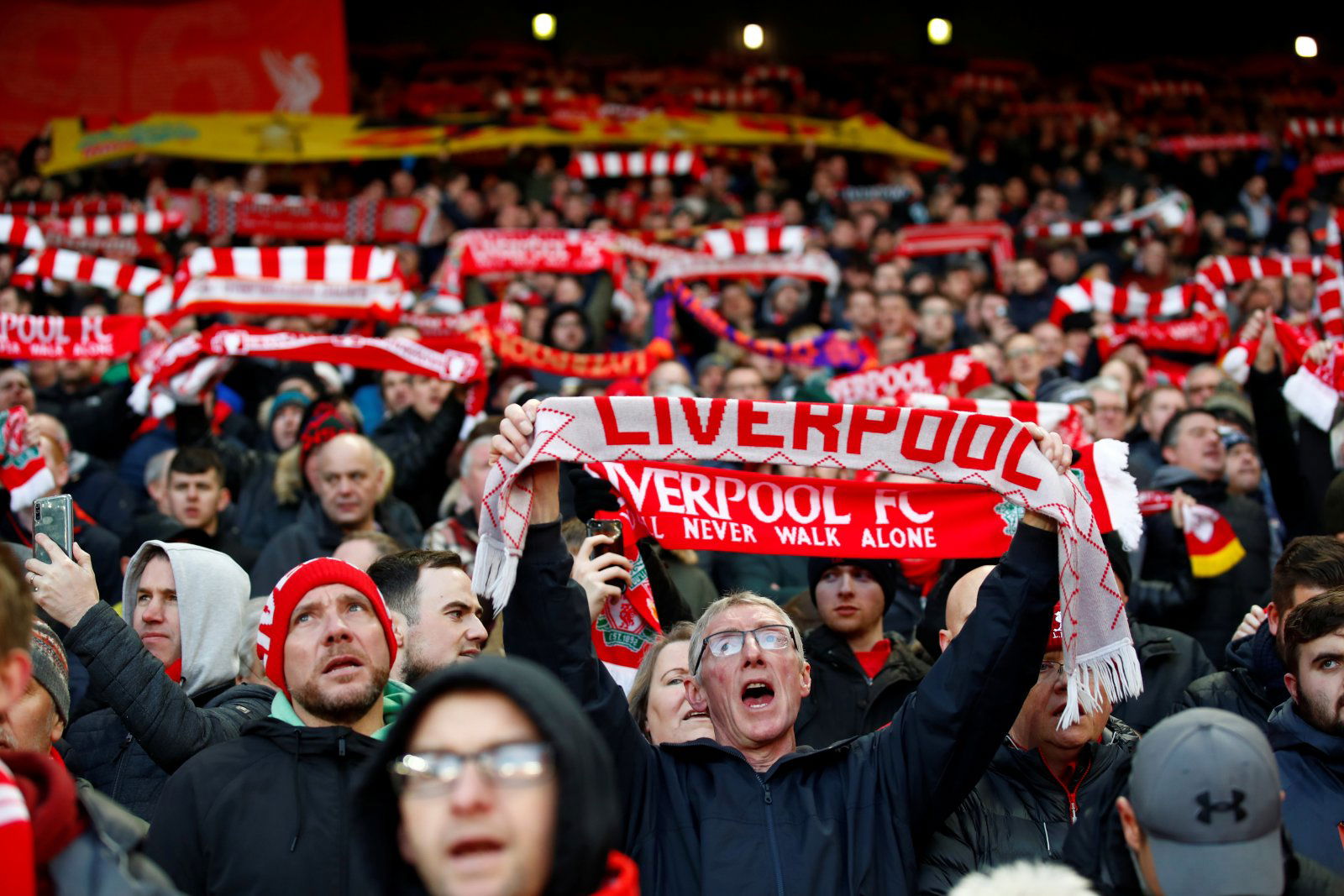 Liverpool fans have been reacting to leaked images of the club's new Nike kit for the 2020/21 campaign.
The club overcame a High Court battle which saw current kit supplier New Balance have their case dismissed after the American company believed they had triggered the right to match Nike's offer.
As the relationship between the two appeared to be broken beyond repair, sports retail giants Nike will now make the Merseyside club's kit for the first time in their history.
Footy Headlines revealed that their third shirt for the next campaign will feature a subtle black and grey chequered pattern on the socks with 'pinkish-red' logos. The shirt will be dark grey with black shorts.
Leaked pictures of #LFC's Nike third kit are out. The 2020-21 third jersey will be dark grey, most likely with a subtle black checker pattern, and pinkish red logos. The overall appearance of the shirt will be very dark, almost black. [@Footy_Headlines] https://t.co/4beCvl5jNO

— LFC Transfer Room (@LFCTransferRoom) December 1, 2019
Supporters were mixed about the details and made their feelings clear about it on social media.
Here you will find some of the many mixed responses from Liverpool fans:
Looks awful

— Sayan Roy (@Sayan_roy21) December 2, 2019
This is just hideous enough to be legit

— . (@ixnque) December 2, 2019
That can't be real surely…

— The Red Wool 🔴🐑 (@markfiander1980) December 2, 2019
gonna love it 👍

— Firman Putransyah (@firmanputra7x) December 2, 2019
I actually think it's very cool. Still waiting on home and away merch though.

— ILY3K (@VV01vaVV0nka) December 1, 2019
ISJDINEKCOFO OMG

— rishyap (@blinklfc) December 2, 2019