Liverpool: Fans react to their side potentially playing two games in one night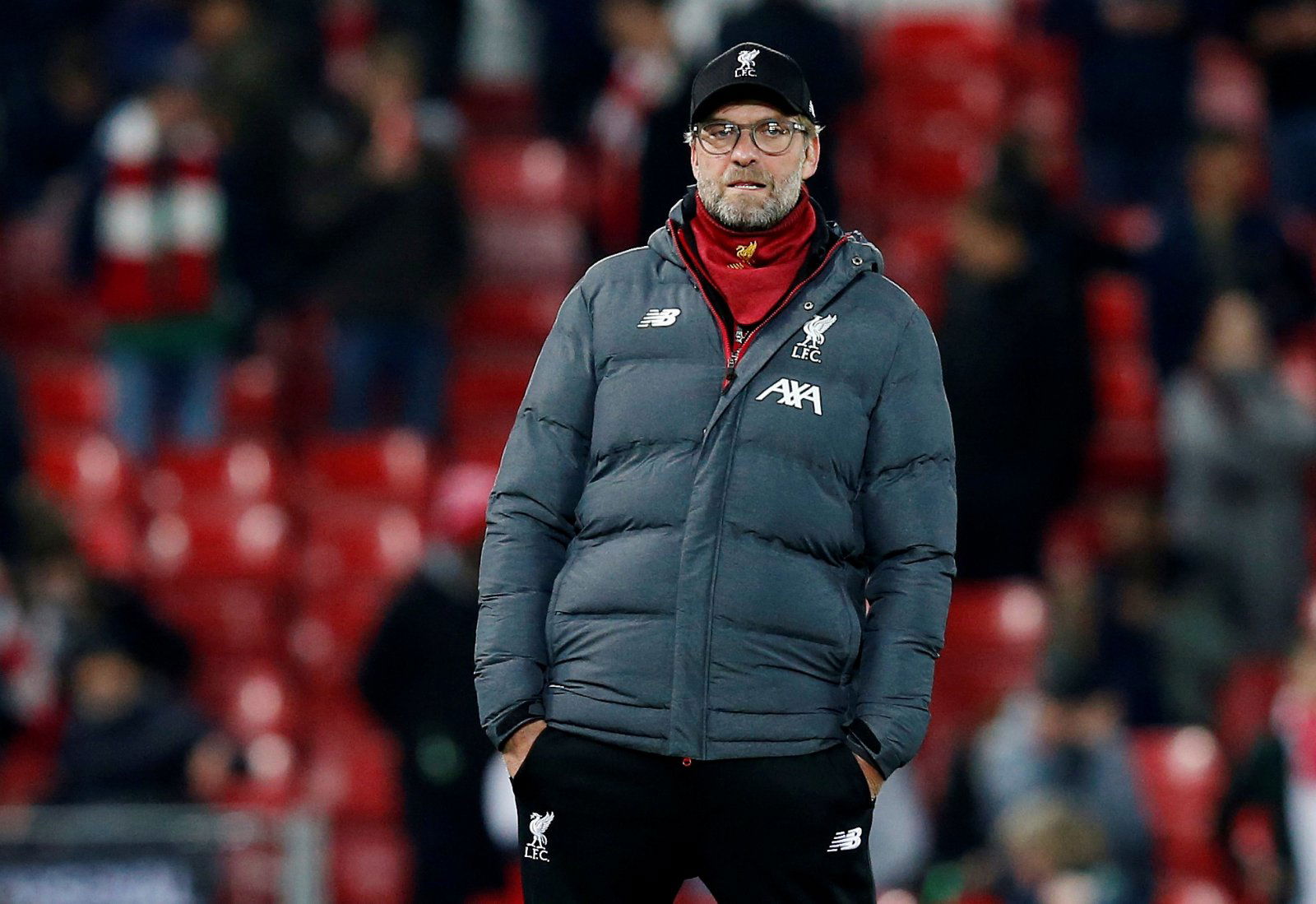 Liverpool fans have been reacting to rumours that Jurgen Klopp's side may be forced to play two matches on the same night due to their fixture pileup.
The Reds came back from two goals down on multiple occasions to beat Arsenal 5-4 on penalties in the Carabao Cup, in a game that finished 5-5 in normal time.
Their quarter-final tie away to Aston Villa is due to take place on Tuesday 17th December. However, the Reds will be in Qatar for their Club World Cup semi-final match which is held the day after, causing an impossible situation that Klopp's side find themselves in.
Liverpool could play two games on the same night to deal with their fixture pileup 👀: https://t.co/XxSLsgMpcD pic.twitter.com/b83GWrWnS6

— B/R Football (@brfootball) October 31, 2019
The Merseyside club will take part in the international club competition as a result of winning the Champions League last season.
Chris Bascombe of the Daily Telegraph revealed that discussions have taken place with Liverpool to play a team of youngsters at Villa Park on either the 17th or 18th December, while the first team play in their other fixture in the Middle East.
Supporters were astounded by the news and surprised at the lack of flexibility that the FA are willing to give them.
Here you will find some of the best comments from Liverpool fans:
and people say career mode is broken

— Rom Chorin (@The_Fifa_Bros) October 31, 2019
England. The only FA to actively punish teams for performing well in competitions outside of the country…

— Sinan O. (@L4fckop) October 31, 2019
Club World Cup and Pep at Villa

— FabinhoFC (@LiverpoolOnTop) October 31, 2019
Sounds like a Fifa career mode situation

— LFCNation (@delimani9) October 31, 2019
Not gonna happen

— Faroouk (@Ojfarouk) October 31, 2019
U really think pic.twitter.com/IAc4RIynac

— Aadam (@AadamsWorld) October 31, 2019
Just forfeit the match! I'd rather lose to AV than arsenal

— Jon Salchichon (@jonsalchichonn) October 31, 2019
They should put youngsters on the field vs AVFC and that's it

— Vladimir Idiyatov (@theRealVIF1) October 31, 2019