Liverpool: Fans rejoice at Roberto Firmino's ambition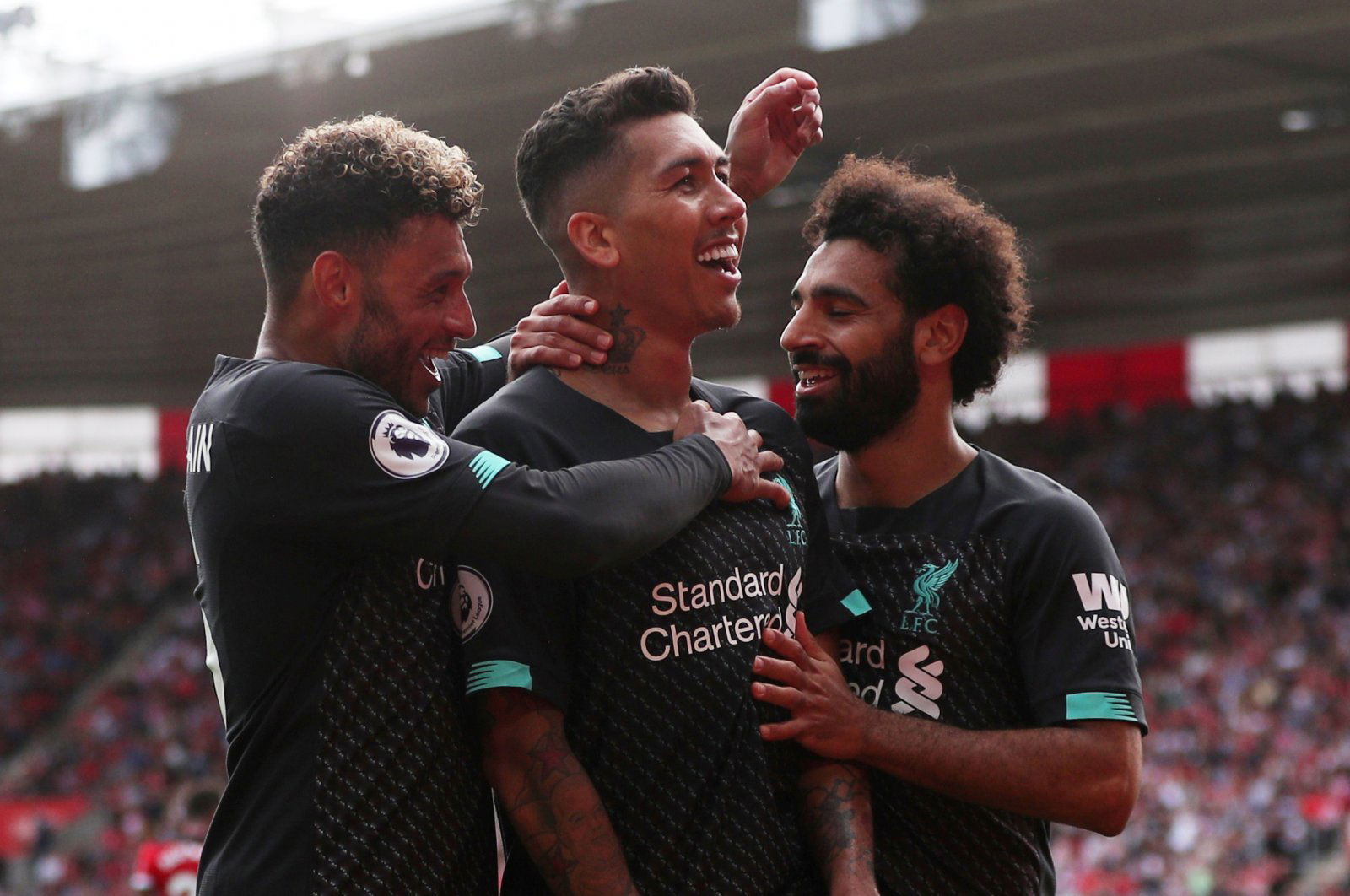 Liverpool fans heaped praise on their No. 9 Roberto Firmino after his comments clarified his future and illustrated his ambitions.
The Brazil international continues to impress both supporters and pundits as he has been a critical part of the way that the Reds' have played over the past two seasons.
Since joining from the Bundesliga outfit Hoffenheim for £29m in 2015, he has scored 69 goals and provided 55 assists in 210 appearances for Liverpool, utilising Klopp's tactical knowledge to embed himself in a unique role.
♥️ B O B B Y ♥️#TuesdayThoughts 💭💭 pic.twitter.com/7GNEwJKO7y

— Liverpool FC (@LFC) November 19, 2019

Pundits have given the Brazilian a lot of credit during the current campaign and his instrumental displays are catching the eyes of many across the country.
Supporters were delighted with the comments that Firmino made and made their feelings clear on social media.
Here you will find some of the best comments from Liverpool fans:
Give him a blank cheque hes going no where YNWA

— Chris Ellis (@ChrisEllisZeus) November 19, 2019
You have to love this guy. Never stops. Never gives up. Someone that kids can really look up to as an example of giving everything every game! Bobby dazzler!

There's something the Kop wants you to knoooow
The best in the world is Bobby Firmino… pic.twitter.com/3vU6GTXPNu

— Jürgen Meister🇩🇪 (@SS_LFC) November 19, 2019
Si Señorrrrr

— Owen (@OSMLFC) November 19, 2019
What a beautiful human 🥰

— Nikki (@NikkiMc943) November 19, 2019
New contract length: Until Retirement.

— TrentsRightBoot (@TrentsBoot) November 19, 2019
keep going💪

— ししなん (@sisinan) November 19, 2019
The best in Liverpool Salah pic.twitter.com/YhRiMPZPhn

— Mohamed ABO TALEB (@Mohamme81890959) November 19, 2019