Liverpool: Fans request that Martin Tyler and Gary Neville commentate for Chelsea game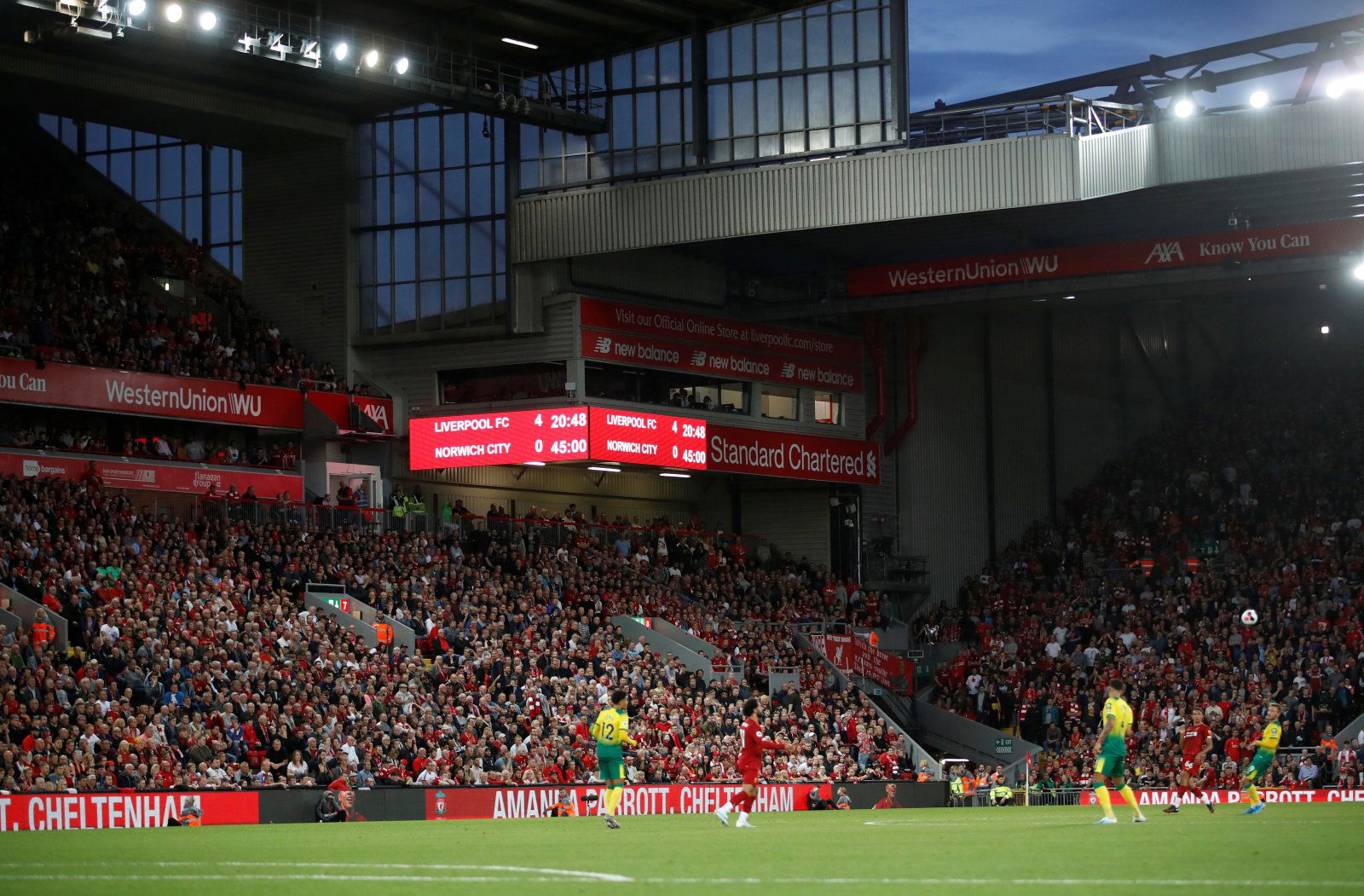 Loads of Liverpool fans have requested that Sky Sports put on Martin Tyler and Gary Neville as the matchday commentators for when the Reds take on Chelsea in what will be their last home game of the season.
The Merseyside club look set to pick up their first title in 30 years as they sit 22 points clear at the top of the Premier League table, ahead of reigning champions Manchester City. As a result, this has got fans' imaginations going concerning how they expect their side to lift the Premier League title, and the aspect of the commentary was one of them.
Some of the Kop faithful have seemingly not been impressed with Tyler's coverage of Liverpool for some time due to his lack of passion when they score. Unsurprisingly, his co-commentator Gary Neville is a staunch Manchester United supporter and having played for the club for many years, he hinted that he would not be on the microphone for Liverpool's momentous occasion, as per the Express. However, supporters were hoping that they would both be covering the game and made their feelings clear on social media.
Check out some of the best Twitter responses from Liverpool fans down below…
PLEASE let them be present.

I need to hear Martin Tyler choking on his own words and suffering while he squeezes them out.

— Crane (@MiskatonicMed) February 3, 2020
Nah complete opposite, I really hope they are commentating it'll be a massive bitter pill to swallow.

— Jason moss (@mossjason44) February 3, 2020
The dissapointment and sadness in Neville's voice will be jist another reason for it to be a joyous occasion!

— Y. T. (@Incubus_kz) February 4, 2020
I'm the complete opposite. I want them there, being forced to watch and listening to them die a little inside as they talk about how great we are.

— Rob G (@RobGeggie) February 3, 2020
Nah, I want to bathe in their salty tears. Make it them.

— AirConGipsyRed (@AirConGipsyRed) February 3, 2020
I think Tyler should be made to go and do the commentary. It would boil his insides to have to say "Liverpool are the new Premier League Champions"

— Tall Cat 6⭐ (@TallCat61) February 3, 2020
The disappointment in their voices will make it all the sweeter keep them on

— lee taylor (@rocknrolla7905) February 3, 2020
Liverpool fans! What are your thoughts on Martin Tyler and Gary Neville? Join the discussion by commenting below…