Liverpool: Fans respond to Roberto Firmino's viral video of Curtis Jones' penalty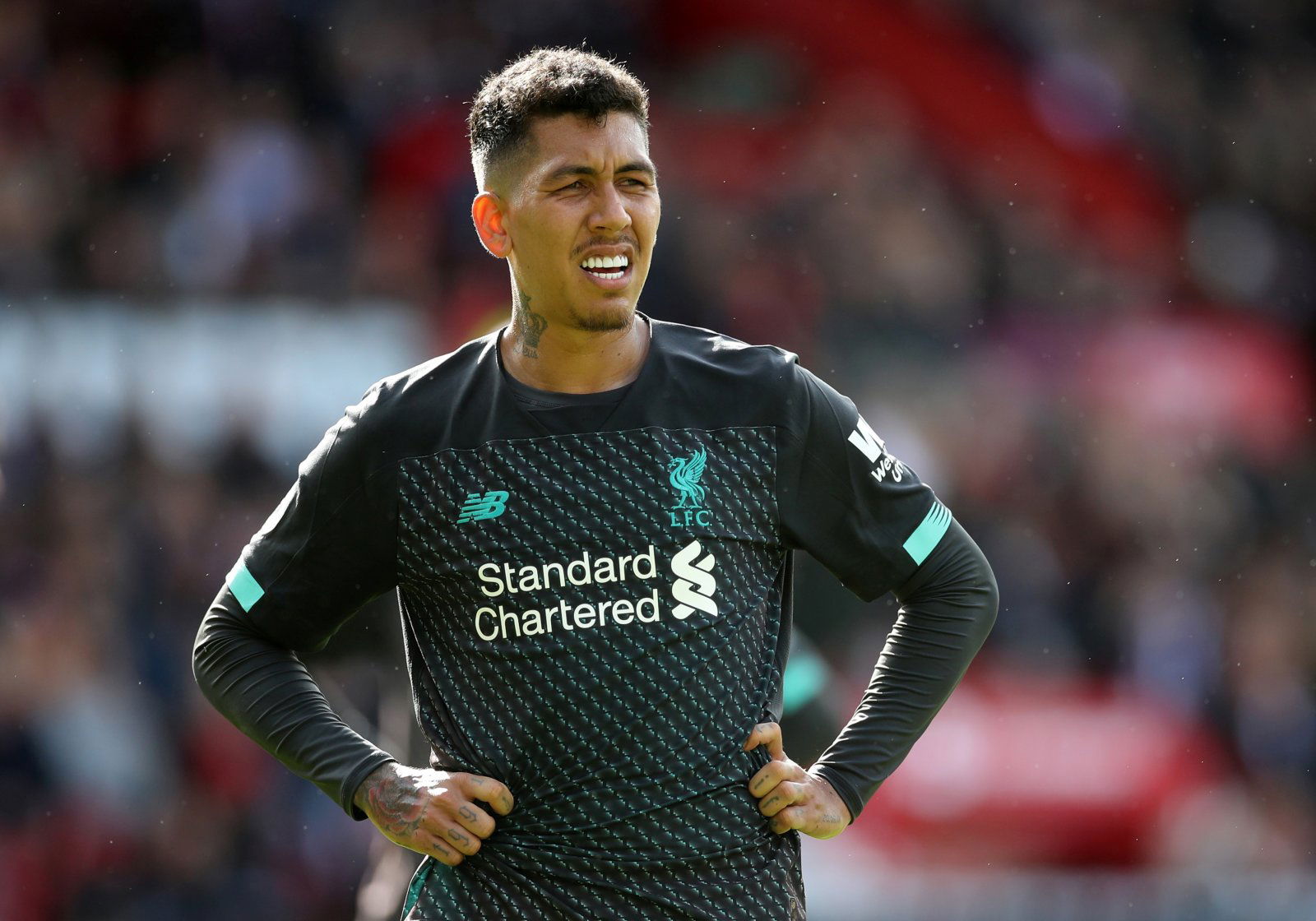 Many Liverpool fans have applauded their Brazilian star Roberto Firmino after his social media post during his side's victory over penalties against Arsenal in the Carabao Cup.
The Brazil international recorded footage of the winning penalty taken by youngster Curtis Jones as the Reds marched on to the quarter-finals of the competition on Wednesday after going behind on three different occasions during the match.
A brace from Divock Origi and goals from Alex Oxlade-Chamberlain, James Milner and own goal by Arsenal's Shkodran Mustafi all contributed to the Reds' goalscoring tally.
However, it was not enough to win them the game and had to resort to spot kicks to secure a ticket into the next round of the domestic cup competition.
Roberto Firmino pitting off his best Scouse accent is the funniest thing you'll see all day. "Go Curtis, lad" 😂😂pic.twitter.com/u4XGM8OFDO

— Sam (@SamueILFC) October 30, 2019
Firmino attempted his best Scouse accent as he shouted "Go, Curtis, lad" before the youngster buried the match-winning penalty.
Many Liverpool fans were delighted with the video which went viral on social media and shared their feelings about the Instagram footage.
Here are some of the best responses from Reds fans:
Give him Anfield keys already

— Sahara (@FaitRieb) October 30, 2019
Hahaa, crazy Bob pic.twitter.com/IWHoU8wJWJ

— Samuel L. Harrison (@SamHarrison23) October 31, 2019
cute haha

— BJ Tamayo (@BALINGH0Y) October 31, 2019
Brazilian trying to do a scouse accent funniest thing ever! 🇧🇷

— The Bishop (@bermobash) October 31, 2019
EEEEYYYYYYYEAAHHHHHH

— Rizwaan Ali (@Riz1istan) October 30, 2019
pure bants HAHAH

— Makko (@makko_music) October 30, 2019
Love this squad to bits🤣🤣🤣

— Ali Osman (@aliosman9) October 30, 2019
Si Senor 😍😍

— Nana Kojo (@oae2gain) October 30, 2019
What did you make of Firmino's video of Jones' penalty? Comment below with your views!