Liverpool: Fans show appreciation for Sadio Mané's charity donation
Sadio Mané has donated €45,000 (£41,000) to the national committee in his home country of Senegal to help them fight against hardships suffered by recent events (via BBC Sport). 
After witnessing increased issues in Senegal due to current affairs, the Liverpool winger spontaneously decided to donate a sum of 30 million FCFA (Central African Francs) to his home country to help support them in this time of need.
The £135million-rated man (Transfermarkt) has also shared a video on social media asking others to take this situation very seriously.
Due to the current global situation, the Premier League has been forced to suspend the current season with hopes of continuing at a later date. Top-flight clubs have also instructed players to self-isolate and have called off all sessions scheduled at training facilities.
Liverpool players are currently training at home in self-quarantine after the club announced Melwood will be closed until further notice.
Many fans have flooded in to support Mané and his recent act of kindness, with fans even branding him a 'hero' and a 'true gentleman'.
Me = Van Dijk in that gif pic.twitter.com/NWhYYvQOn6

— Natasha (@tashaaa2000) March 17, 2020
He is so humble. The guy builds schools and hospitals in his home town and helps all the villagers who are in need. Sadio, you are a true gentlemen @SMane_Officiel

— Awesom-o 4000 (@6666dappa) March 17, 2020
😭😭😭😭😭 What a wonderful man

— Jack and the Beanstalk 🥒 (@uTa_Ayas) March 17, 2020
❤️❤️❤️ pic.twitter.com/x5KNXY7NoI

— Elwood S 🧢 (@wooden_files) March 17, 2020
Man of honour. Looking after his own tribe and peoples. A hero amongst his own and beyond

— Jayesinho (@dmart69) March 17, 2020
Some of them wear the Number 10 for club and Country….

— Liam (@Liam2246) March 17, 2020
Who should replace Jurgen Klopp when he leaves?
Julian Nagelsmann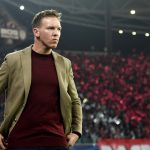 Pep Lijnders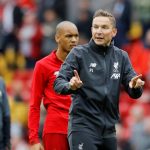 Steven Gerrard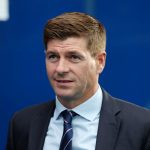 Liverpool fans, describe Sadio Mané in one word!