Liverpool: Fans slam Dominic King for critiquing the Reds' clean sheet record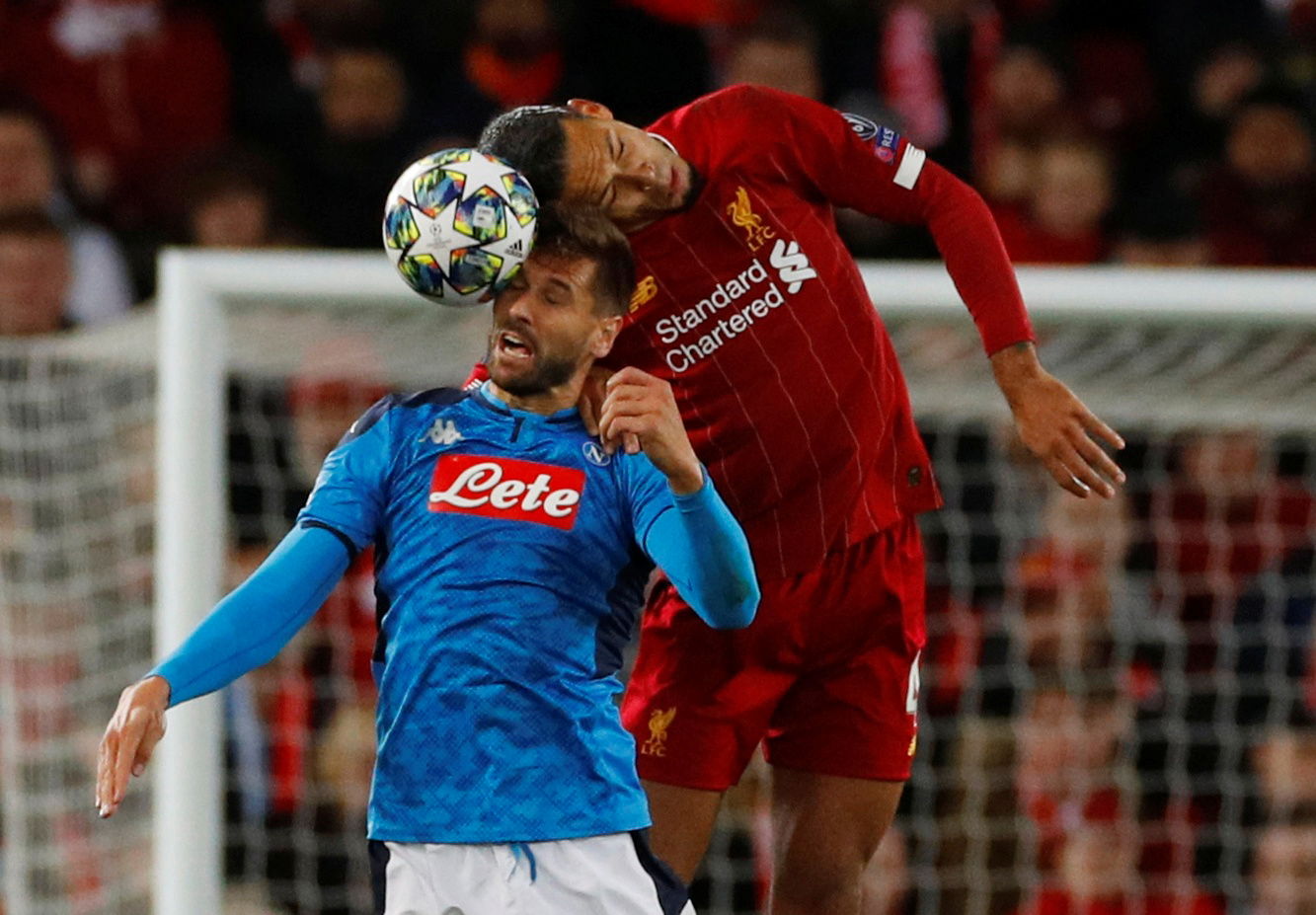 Liverpool fans have slammed the Daily Mail journalist Dominic King after suggesting that Reds boss Jurgen Klopp needs to concentrate on his side keeping more clean sheets.
This followed from the Merseyside club's 1-1 draw against Napoli in the Champions League. Defender Dejan Lovren rescued a point for the Anfield club as they shared the spoils with the Italian outfit after Dries Mertens' first-half opener.
The result means that the Reds will have to travel to RB Salzburg and get a result in order to qualify for the last 16 of the Champions League for the third season running.
Despite managing to salvage a point, not everyone found positives from the game.
Some things for Jürgen Klopp to consider.
• Liverpool have now gone 11 games without keeping a clean sheet, the worst run since 1998.
• Nine visiting teams have been to Anfield this season – each one has scored 🔴

— Dominic King (@DominicKing_DM) November 27, 2019
Dominic King of the Daily Mail highlighted that they are on their worst run without a clean sheet since 1998 and all nine teams that have taken on Liverpool at Anfield have managed to find the net during the current campaign.
Supporters did not approve of King's analysis and made their feelings clear on social media about it.
Here you will find some of the best responses from Liverpool fans:
Does it really matter

— Kosarq (@Kosarq) November 27, 2019
What on earth are you chatting about?! Unbeaten. Stop trying to make a story from nothing. A win is a win. Whether it's 1-0, 10-0 or 9-8. It's irrelevant. 3 points is 3 points. Unless I've got that wrong somewhere of course. 😊

— Liam (@TheRealLKA) November 28, 2019
No sweat it's @everton next

— Chris Gill (@Chrisgill95) November 28, 2019
It's worrying 😂😂 pic.twitter.com/Kh3fg0xYL6

— James (@james79rigby) November 28, 2019
Prefer to consider this pic.twitter.com/ApKz8pdyM6

— Helena (@Helsbellss) November 28, 2019
I dont think Klopp will be losing sleep over the worst run of clean sheets since 1988🤦🏼‍♀️I think he'll be focusing on the fact that were top of the league 👍👌

— Annie's Anfield 🏆🏆🏆🏆🏆🏆 (@AnnelizaWalsh78) November 28, 2019
2nd best defensive record in the league.
Top of the league.
Top of the champions league group.
Champions of Europe
So?

— LOL @ Ar5ena1 (@pageyontour13) November 27, 2019
don't befool anyone, it took a foul on virgil and a rare world class finish to score that one.

— tim (@tim_tweetin) November 27, 2019