Liverpool: Fans slam Spurs striker Harry Kane after bizarre post-match comments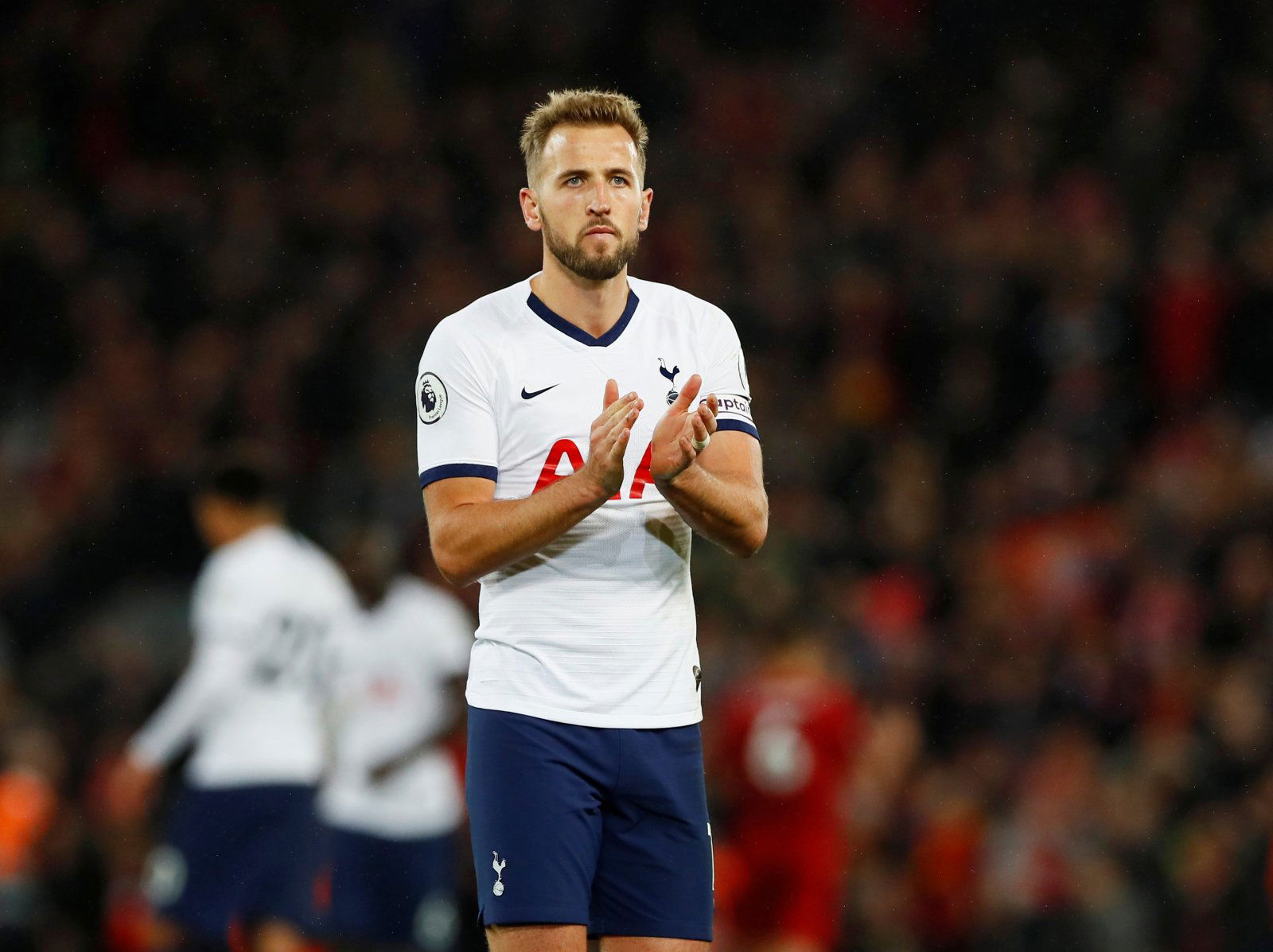 Liverpool fans were unimpressed with the post-match comments of Tottenham striker Harry Kane after the Reds won 2-1 at Anfield.
The England international scored inside 50 seconds to give his side the lead against the team that beat them in the Champions League Final four months earlier. However, Spurs were unable to keep hold of their lead as the Reds came from a goal down to claim victory in the second half.
Kane claimed that Jurgen Klopp's side were "getting those little breaks", hinting that the Reds were lucky to get the victory (as per Neil Jones of Goal.)
Harry Kane to Sky

"Liverpool are getting those little breaks at the moment. It hurts to lose but we have to dust ourselves down.

"We dropped a little deep and soaked up the pressure. We had a big chance just after half time to go 2-0 up but unfortunately it hit the bar."#LFC

— Neil Jones (@neiljonesgoal) October 27, 2019
Unfortunately for the Spurs striker, the match statistics do not back up the outlandish claims about Liverpool's supposed luck. The Merseyside club had 21 shots with 12 of them on target as opposed to the visitors' 11 attempts. The hosts also had 70% possession and eight corners, with Klopp stating that it was his team at their best.
Supporters accused Kane of possessing "sour grapes" while another said that his remarks came under the category of "loser talk".
Here you will find some of the best comments from Liverpool fans:
Sour grapes!!

— janparker (@JanParker10) October 28, 2019
Loser talk.

— . (@peterbarnes_) October 27, 2019
— LFCVOL (@LFCVOL) October 27, 2019
Soaked up the pressure = Got absolutely pummelled and couldnt get out

— JimRustle (@JimRustle12) October 27, 2019
Little breaks 😂😂😂

Your keepers arms are hurting mate go ask him he stopped you from getting embarrassed yet again we could have had about 6/7 goals

— LFC.Dave.LFC (@BuckRogers21stC) October 28, 2019
Not an unfair assessment. LFC had 21 shots and double the passes. Probably a fair result.

— rich (@cotmetwetin) October 27, 2019
Yeah teams tend to get the breaks when they batter the other team!

— Dave WR (@DaveWR3) October 27, 2019
Harry Kane is a big girl's blouse. Throwing himself on the ground like he's been shot.

— Simon Phillips (@siphil99) October 27, 2019