Liverpool: Fans slam Tom Hicks after his recent comments about the club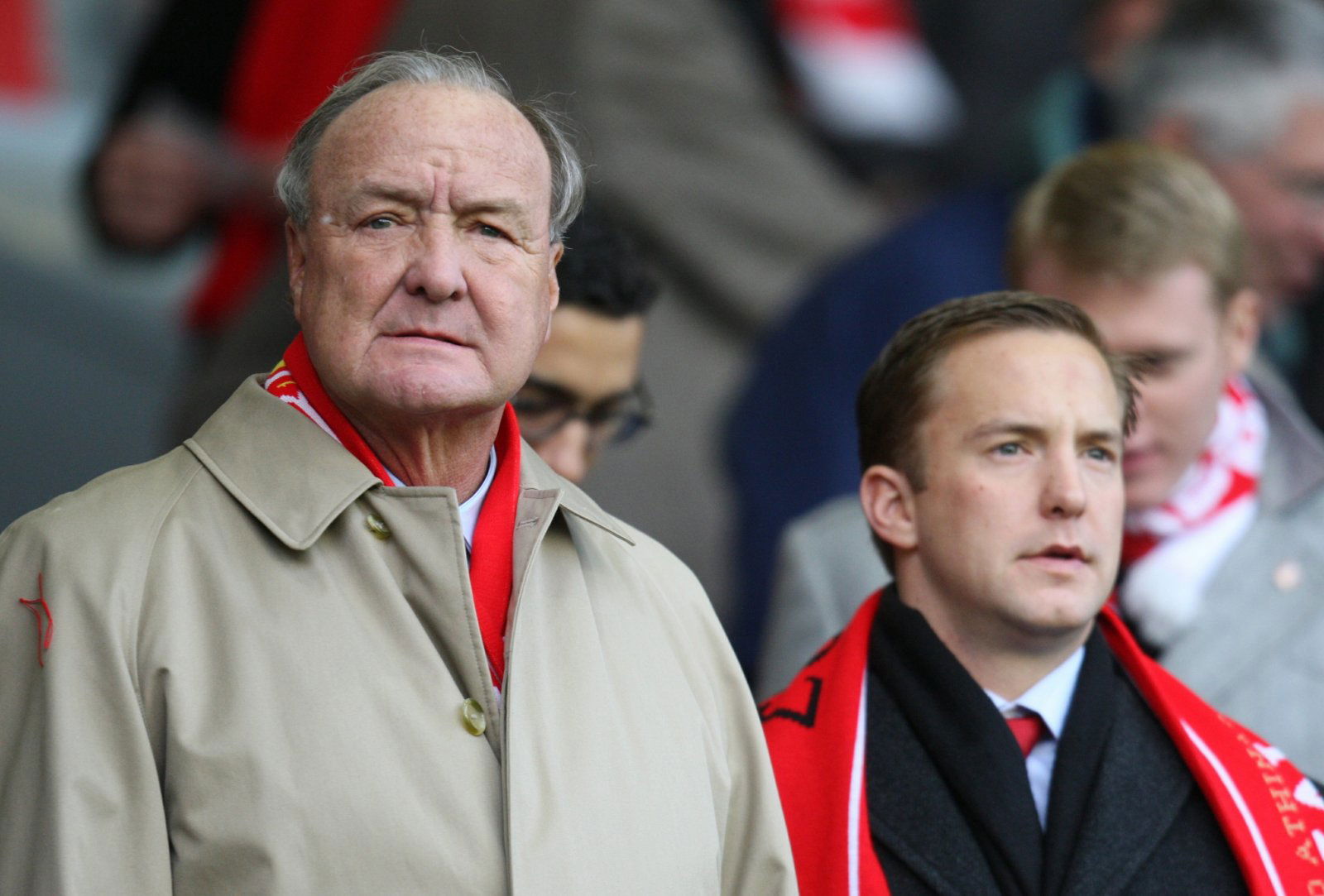 Liverpool fans have slammed former Reds owner Tom Hicks after his recent comments about his time at the club.
The American took over at Anfield with George Gillett after buying out David Moores' shares in March 2007.
However, in the space of three years, the relationship between the duo and the supporters turned sour as they insisted on pouring debt on the club and failed to build the new stadium that they initially proposed.
Hicks spoke to Sky Sports where he gave his views about his brief Anfield tenure alongside Gillett.
🤝 Relationship with fans
💰 Soaring club valuation
🤐 Main regret from spell in England

Former Liverpool owner Tom Hicks talks to Sky Sports News about his time at Anfield

— Sky Sports News (@SkySportsNews) December 3, 2019
After being forced to sell the club to FSG in 2010, Hicks believed that the fans 'forced' him out and claimed that his time on Merseyside cost him $200m.
He also insinuated that the Reds would have been worth $3bn under his ownership – had he not been shown the door.
Supporters were not feeling sympathetic towards Hicks and made their feelings clear towards him on social media.
Here you will find some of the best comments from Liverpool fans:
Hicks deserves no sympathy.

— Cathcart Boy (@cathcartboy) December 3, 2019
Hated them. Nearly ruined the club and didn't care. You can even tell with that interview it was ALL about the money for them.

— Ben Chowdhury (@benchowdhury) December 3, 2019
— 🥊Toxteth Kopite 🇧🇧 ⚽🔴 (@unbearablekop) December 3, 2019
— kidoLFC (@Kido10LFC) December 3, 2019
This interview confirms everything that was suspected at the time. He is only bitter that he lost out on 'billions'. Also very out of touch with reality in saying that it's a pity that we have improved Anfield as opposed to building a new stadium. Yikes

— Rash (@RasheedSafeda) December 3, 2019
Aww poor Tom. Thought he could take us for a ride. He messed with the wrong club.

— WilsonDoesLFC (@WilsonDoesLFC) December 3, 2019
And it's still all about the money for him. Glad he lost a packet.

— Cobsy (@Cobsy) December 3, 2019