Liverpool: Some Reds fans defend Emre Can following recent criticism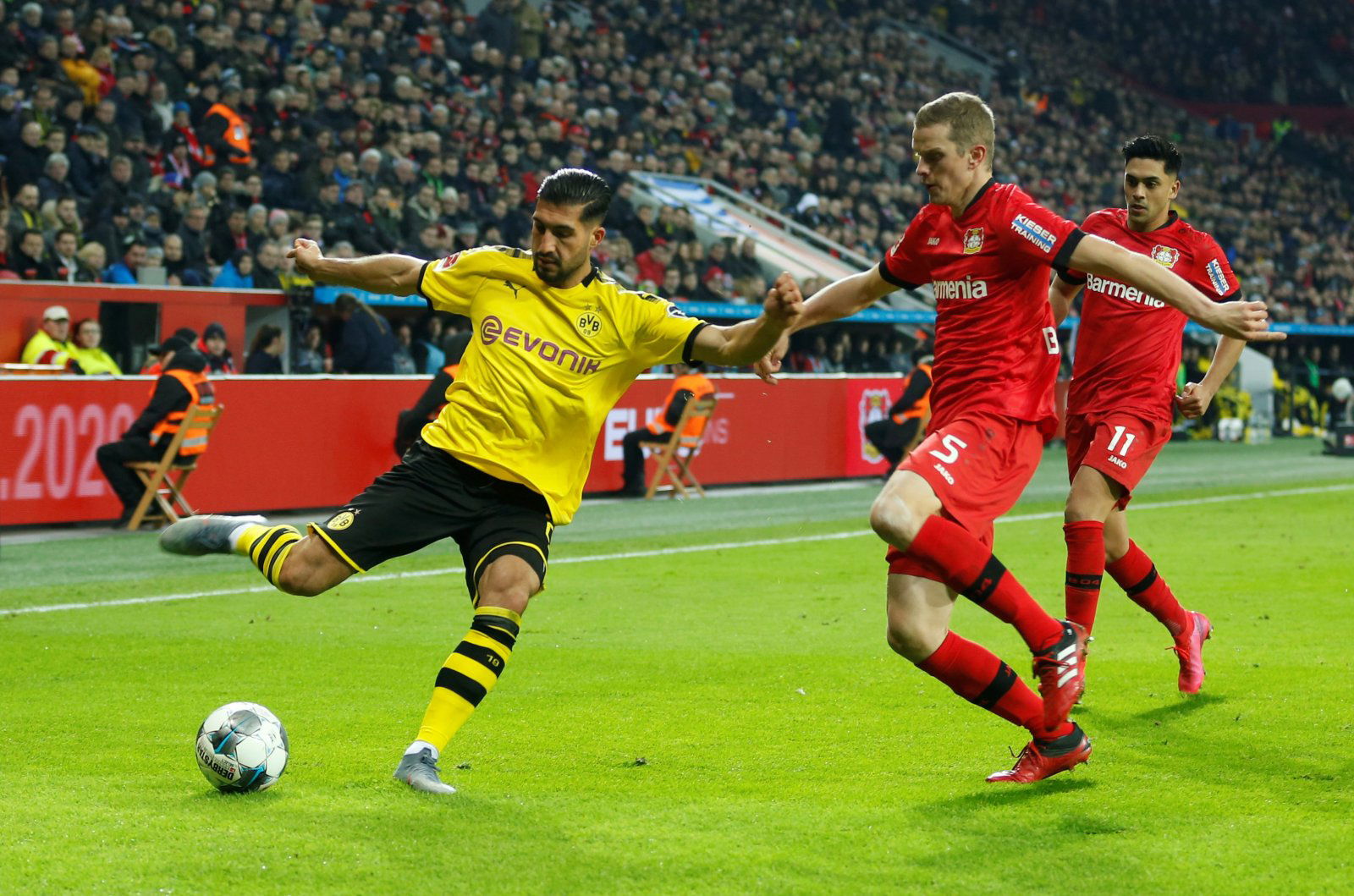 Loads of Liverpool fans have been sticking up for the club's former midfielder Emre Can after he came under some criticism.
The Germany international has had a rocky career since leaving Merseyside for Juventus in 2018 on a free transfer and did not play as much first-team football as he would have hoped. He has featured just eight times for the Turin club this season and has recently been shipped off to the Bundesliga giants Borussia Dortmund on loan until the end of the season.
Can managed to score a superb goal on his debut as his side lost 4-3 to Bayer Leverkusen on Saturday in what was almost a perfect start to his time in Dortmund.  Some Liverpool supporters were quick to stick up for the German and made their feelings clear on social media. Indeed, one fan could not understand why he was getting so much hate, while another had "no issues" with the way that he left the club.
Check out some of the best Twitter responses from Liverpool fans down below…
The hate is weird, like how dare he leave? Shows also a level of bitterness that isn't warranted. His departure directly led to the purchase of Fabinho, so those who don't like him should actually love him.

— Chris Williams (@Chris78Williams) February 9, 2020
He would still have a big role in this squad if he was at the club, no doubt about it.

— DEVELOPINGSKILL#3v3 (@PeterPrickett) February 9, 2020
Good player on his day unfortunately he wasn't consistent enough but it seemed as though he felt he was worth more than the club thought he was and they had to part ways. No issues, he moved on and the club moved on.

— Damian Whiteside (@damothomas24) February 9, 2020
I don't understand why he's a regular topic of conversation either way. Very good player for us when he was there. Wouldn't be a starter now although he's still a very good player. Made his bed as he had every right to do. All the best to him. Case closed

— Regi (@Red_Regi) February 9, 2020
At the time I got the feeling (just a feeling, mind you) that Klopp didn't want him, but wanted him to get a good deal elsewhere and LFC went through the motions for the player's benefit.

— AJ (@iamnotshouting) February 9, 2020
Yea the hate is odd. He was an ok player. Not the best with us and the best thing for him was to go to get more footy. And yea his goal was a worldy. But still don't think he would get in to our team now. So good for him. Crack on.

— Liam Hutchinson (@liamhutchins0n) February 9, 2020
Liverpool fans! What are your thoughts on Emre Can? Join the discussion by commenting below…