Liverpool: Fans stunned by club's latest financial results
Loads of Liverpool fans were delighted to discover that the club's turnover has risen by 77%.
The club's official website announced on Thursday that they have a pre-tax profit of £42m for the 2018/19 tax year, despite a record £223m investment on players. The Reds' turnover figures reached an eye-watering £533m, compared to £301m that was recorded three years ago. This also does not take into account their Champions League final victory against Tottenham in June, as per talkSPORT.
While the figure of £42m is below that of the record £125m from the previous year, this includes the purchases of players such as Alisson Becker and Fabinho, and also included the increased costs of 11 new contracts that have extended players' spells at Anfield. With this in mind, supporters were delighted and made their feelings clear on social media. One fan said that the Kop faithful do not appreciate the club's owners Fenway Sports Group (FSG) enough, while another described the results as "unreal".
Check out some of the best Twitter responses down below…
12m debt is an amazing figure. We don't appreaciate FSG enough.

— Nilesh Pritam (@nilesh_pritam) February 27, 2020
Imagine in the next few years, LFC turnover > ManU, more top flight titles than ManU, and a few shattered records along the way. Now, where's that perch again?

— Bruce Diesel (@brucediesel) February 27, 2020
And this will only rise with Nike coming in https://t.co/OK76HYW8UX

— Becker..12 points remaining!! 🏆 (@Craig_Lfc) February 27, 2020
This is how we bulid our squad.
This is how we win.
By the book.
The Liverpool way.

Not like state owned clubs like PSG & City. https://t.co/stTK50PCfY

— MsaeĐ مساعد♦️ (@MysticUltima) February 27, 2020
Siri, show me the definition of a well-run football club. #LFC https://t.co/jys0hgHYCF

— Nikitas Krialis (@NKrialis) February 27, 2020
Incredible. The machine keeps on hitting new heights. #LFC https://t.co/31YWO3Notu

— Roger Corman 🦀 (@RogerCorman3) February 27, 2020
FSG really did that👏🏾 https://t.co/kg6tdMHaVU

— sᴀʟ (@sxlang_) February 27, 2020
Unreal https://t.co/yWQsZfPsFF

— Fowler's God (@FowlersGod) February 27, 2020
Will Mo Salah leave Liverpool in 2020?
Yes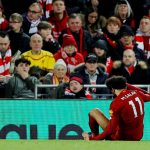 No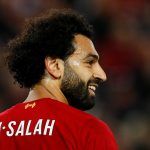 Liverpool fans! What are your thoughts on the Reds' current financial position? Join the discussion by commenting below…