Liverpool fans take to twitter to urge their club not to sign James Rodriguez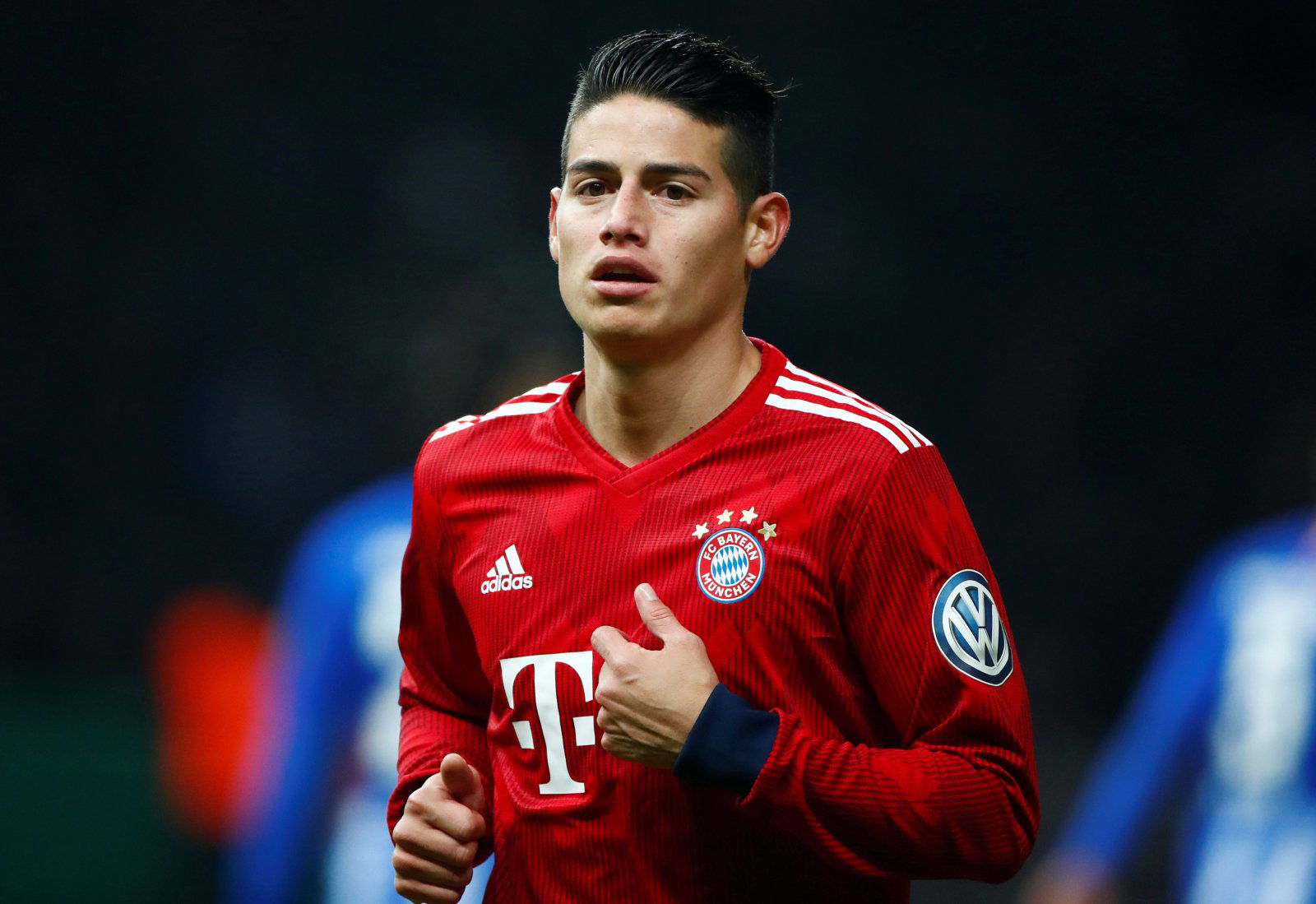 Liverpool fans react to their club being linked with James Rodriguez.
Liverpool fans seem to know what they want from this summer's transfer market and that's definitely not James Rodriguez. Anfield HQ (via Mirror) has reported that the Reds are looking into signing the Colombian as his loan spell at Bayern Munich comes to an end. Seeing how Real Madrid will also likely be willing to move the player on, Liverpool fans fear the worst and have taken to social media to express their concerns.
NEW: Liverpool among clubs interested in signing James Rodriguez.https://t.co/Jk00qaiVKa

— Anfield HQ (@AnfieldHQ) May 24, 2019
James Rodriguez (still valued at £58.5m by Transfermarkt) has had a pretty rough couple of years. His time at Real Madrid was far from perfect and a loan move to Bayern seemed to have fixed his woes, at least in the beginning. But fast forward two years in the future and the South American is still struggling. This led to loads of Liverpool fans to believe that it just might be him that's the real problem here and were quick to point out that they don't want him at the club.
After all, the troops they currently have at their disposal are of much higher quality and offer far more than Rodriguez ever could. It's a harsh stance on a player of whom we expected much more, to say the least.
You can see the opinions of many of the Kopites in the tweets below:
He can wash Mane's boots for him pic.twitter.com/4e4kq2S4CM

— Jamie Cha Ashmore (@AshmoreJamie) May 24, 2019
One of the most over rated players in the world him .reputation based on one world cup

— David-brown (@brownowl1001) May 24, 2019
Please, I really hope this isn't true.

— GuelahPapyrusLu (@GuelahPapyruslu) May 24, 2019
Nope a few years ago we would jump at these rumours but feel.we are better than that and these calibre players now

— Ste Buxton (@stebucko88) May 24, 2019
Do not sign this guy

— John Wayne (@Bkjay_119) May 24, 2019
Not really, he's good and all but dont think he'd add anything major to the team. Maybe 3-4 years ago, not now.

— Dave (@McMide) May 24, 2019
Hope not

— Simon (@No1shicky) May 24, 2019
Did not want to play for us when we were still rebuilding. I guess he now wants to jump on the moving train. No way will Klopp take him in. No way!

— Kalema Abdul Nasser (@AbdulKalema) May 24, 2019
I guess Rodriguez had his chance a couple of years ago but he chose Real Madrid instead. Tough luck, James, no givesies backsies…