Liverpool: Fans taunt Pep Guardiola over latest comments on the Reds
Many Liverpool fans have taken to Twitter to react to recent comments from Pep Guardiola about the Reds' knack for late winning goals.
Are Liverpool in Pep Guardiola's head?
Yes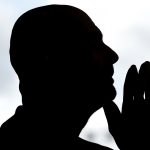 No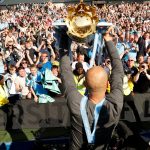 The Manchester City manager has had plenty to say about the Merseysiders ahead of the teams' Premier League showdown at Anfield on Sunday.
Last weekend, Guardiola seemed to suggest that Sadio Mane had a habit of diving after he was booked for simulation against Aston Villa, having also referenced a penalty that the Senegal man won against Leicester last month, saying: "Sometimes he's diving, sometimes he has this talent to score incredible goals in the last minute." [via Sky Sports]
However, the Spaniard tried to backtrack on those comments yesterday, saying that he has a lot of admiration for Mane and was not trying to pigeon-hole him as a diver.
Sky Sports quoted him as saying: "It was far from my intention to say that Sadio Mane is that type of player because I admire him a lot."
Guardiola also dismissed the notion that Liverpool are lucky to be six points clear at the top of the table after regularly recovering from disadvantageous positions to score decisive late goals, having done so against Leicester, Manchester United, Tottenham and Aston Villa in recent weeks.
He said: "My son and my daughter always, when Liverpool win in the last minutes, ask me how lucky Liverpool are.. I tell them they are not. What Liverpool has done this season and last season many times is because they have this incredible quality and talent to fight until the end." [via Sky Sports]
These Liverpool fans on Twitter lapped up Guardiola's latest remarks, taunting him for the frequency with which he has spoken about the Reds recently:
He's obsessed with Liverpool

— janparker (@JanParker10) November 5, 2019
Rent free!

— B_Nainggolan (@BenP_Nainggolan) November 6, 2019
I think he wants to manage us 😂

— Jamie Morris (@JamieMo32234394) November 6, 2019
Pep is low key the biggest liverpool fan. Discuss.

— Karl Vella (@B0ssiceye) November 5, 2019
What's wrong with this fraud. He can't stop talking about Liverpool.

— Neel⭐⭐⭐⭐⭐⭐ (@Neel0043) November 5, 2019
I swear the entire Liverpool team haunts Pep's dreams.

— Rachel (@RachelJuly2009) November 5, 2019
Pep wears Liverpool fc pyjamas

— LiverpoolPK (@liverpool_pk) November 6, 2019
— sandi (@rafsandi_) November 5, 2019
Do you think Guardiola has too much to say about Liverpool at times? Share your views in the comments section below!