Liverpool: Fans think that they do not need Jadon Sancho
Liverpool fans have dismissed rumours suggesting that the Reds have a 'genuine' interest in Borussia Dortmund forward Jadon Sancho, according to a podcast from James Pearce and Simon Hughes for The Athletic.
The Englishman has been a crucial asset for the Bundesliga giants over the past couple of seasons, which has turned the heads of several top European clubs.
Historically, young English players have not come cheap concerning transfer fees. However, Simon Hughes, who spoke on The Athletic podcast, insisted that the Reds have the money to bring Sancho to Anfield.
The Times revealed that the Reds were close to agreeing a fee for RB Salzburg winger Takumi Minamino, leading to questions of whether Liverpool needed another attacking player as well as the Japan international.
Supporters were dismissive about the Sancho links and made their feelings clear on social media. A few fans believed that priorities need to be focused at the back.
Here you will find some of the best responses from Liverpool fans:
Sancho was never real…..we don't need him….

— Liverpool_Since_Caveman (@0riginalCaveman) December 12, 2019
Another forward? We need backup, or a starting buddy for VVD.

— Storm Saberhagen (@StormSaberhagen) December 12, 2019
I really don't think Liverpool are going to pay 90-100 million for Jordan as a backup player because the front 3 are irreplaceable.

— ElChappino (@radhe_ak) December 12, 2019
WE NEED CB WE NEED CB WE NEED CB WE NEEED CB

— MotazMETRO (@MotazMetro) December 12, 2019
Liverpool are not interested in Jadon Sancho or Neymar or mbappe, because we (Liverpool) don't sign players who are inrespectful that's why we(liverpool) don't sign stars but we made them.

— Osei Richard (@oseirichard1111) December 12, 2019
This deal is already loud. Klopp doesn't do loud deals. I wouldn't be surprised if he snubs it tbh.

— Thedi Bear (@Bear_Thedi) December 12, 2019
Would Takumi Minamino be a good addition to this Liverpool side?
Yes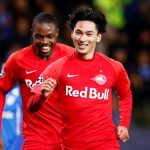 No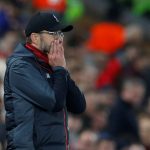 Liverpool fans, how much would you be willing to pay for Sancho? Let us know below!