Liverpool: Fans upbeat despite scale of Fabinho's injury revealed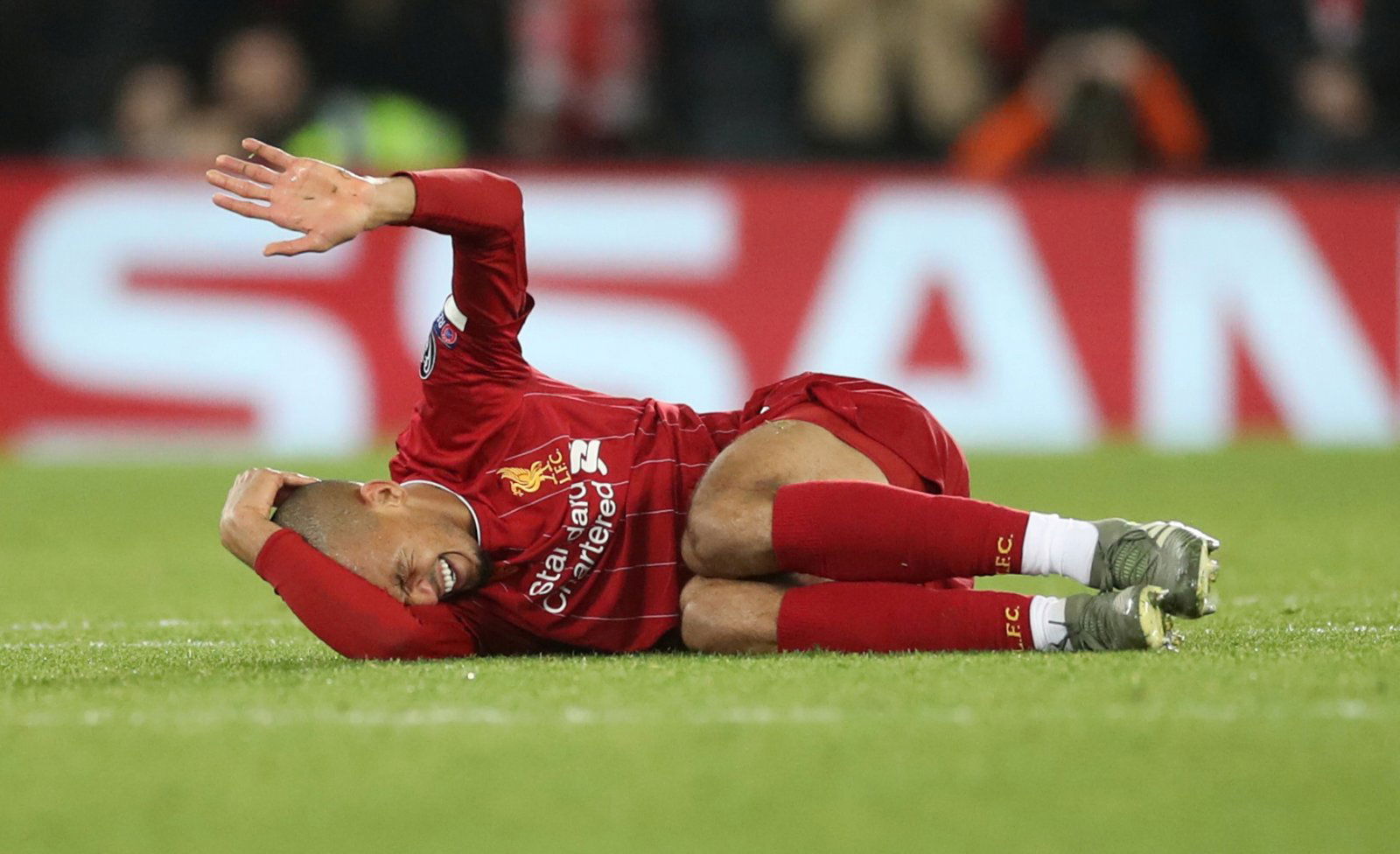 Liverpool fans have remained positive despite the news that Fabinho looks set to be out between 4-6 weeks due to injury, according to the Daily Mail.
The Brazilian went off in the 19th minute during his side's 1-1 draw against Napoli on Wednesday clutching his ankle and manager Jurgen Klopp admitted that it appeared to be a serious injury.
The Brazil international has become one of Klopp's key assets since his £43.7m move from Monaco in 2018 and has featured in all but one of Liverpool's first 13 Premier League games of the current campaign.
The Daily Mail has revealed that he could miss up to six weeks of action as the Reds advance into a pivotal point in their season.
If this is the case then Fabinho would be unavailable for Liverpool's crucial Champions League tie against Red Bull Salzburg, along with the Merseyside derby and the Club World Cup in Qatar.
With the club's busy festive schedule, Fabinho could miss as many as 10 games.
Supporters were feeling upbeat despite the news and made their feelings clear on social media.
Here you will find some of the many positive responses from Liverpool fans:
Could've been worse.
Still a big loss to the team.

Hopefully Matip,Keita and Shaq will be back soon so the impact will be minimal.

Milner could step in for Fab but it's not the same.

— Roy O (@cro1) November 29, 2019
We were all panicking when Alisson got injured and we were fine. Have faith. He'll get a rest and be back in the new year ready to go! 😀💪🏼

— KopLyns⚽️ (@LynseyGloX) November 29, 2019
This is how we do this….game by game. Never the easy way. Up the Reds

— Shlomo Friedlander (@ShlomoPerry) November 29, 2019
Just have to get on with it. This can't be allowed to derail our season! COYR⚽️

— P Squared (@PSquare05119869) November 29, 2019
I take the positives out of this GIgi has been fine scoring goals as an attacking midfield so has Ox.Hendo or Millie can do the defensive part We May get more creativity over defensive reliability over a difficult period. It's not as though clean sheet defensively we are ok

— Dave Lee (@davejlee_lee) November 29, 2019