Liverpool: Fans vote for Divock Origi's strike against Barcelona as the Goal of the Decade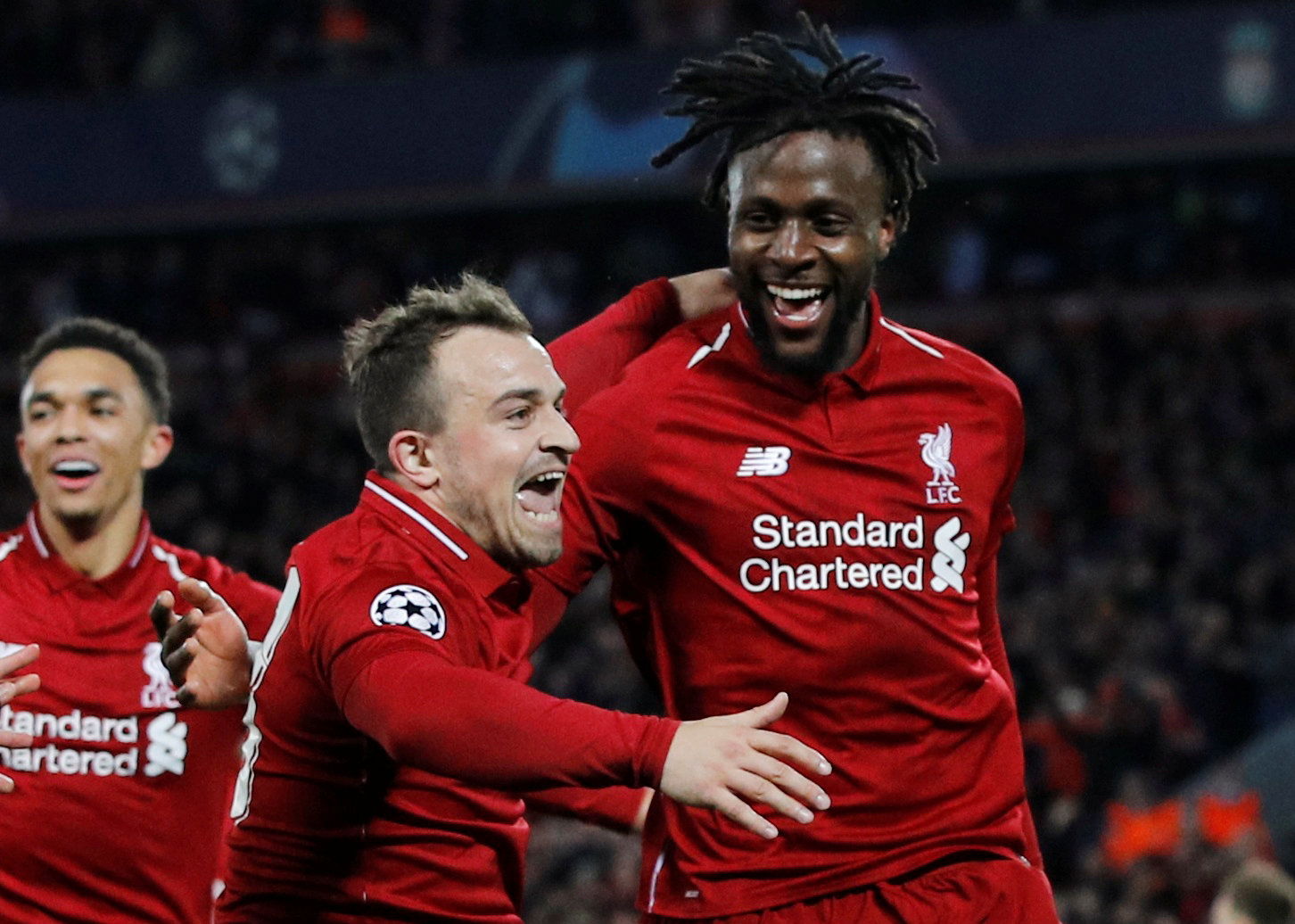 Liverpool fans have been voting for their best Goal of the Decade, unanimously selecting Divock Origi's effort against Barcelona as the pick of the bunch.
Eloquently described as the 'Anfield Miracle', the Reds 4-0 win against Barcelona will forever be lodged in the memories of supporters after a stunning second-leg comeback that saw them go on to win the Champions League last season.
Jurgen Klopp's side were 3-0 down going into the match and had a steep uphill ascent to conquer if they were to advance to the final.
Origi had scored the first goal of the evening, and a brace from Georginio Wijnaldum had left the game teetering on the edge of glory and dismay.
Without thinking, an epic glance and quick thinking from Trent Alexander-Arnold saw him take a quick corner to the Belgium international who was unmarked in the penalty area to fire Liverpool ahead on aggregate, which was met by a loud Anfield roar.
Supporters were in full agreement that Origi's effort with Alexander-Arnold's genius collectively deserved to win the top prize and made their feelings clear on social media.
Here you will find some of the best comments from Liverpool fans:
Guilty of not believing. A Scouser with worldwide ability and intelligence enough to outsmart Barca. This was the best thing I've ever seen. We've been blessed.

— Frank (@happychappy76) December 30, 2019
No question

— PWecks (@pwecks) December 30, 2019
the famous corner that dumped out barca lol

— helen raybould (@rizz50isles1) December 30, 2019
— Lee Dobson (@PitYackerLee) December 30, 2019
— Daz Peers (@DazPeers) December 31, 2019
Yes! I lost my voice after waking an entire street up cheering this goal! Some great goals on here but considering this goals significance it has to be the winner! #4-0

— Mikey C (@MikeyC1102) December 30, 2019
I mean….I think you took the only possible answer

— Letstalkaboutsixbaby (@fromtherockpile) December 30, 2019