Liverpool: Fans worried after heated exchange between Virgil van Dijk and Jurgen Klopp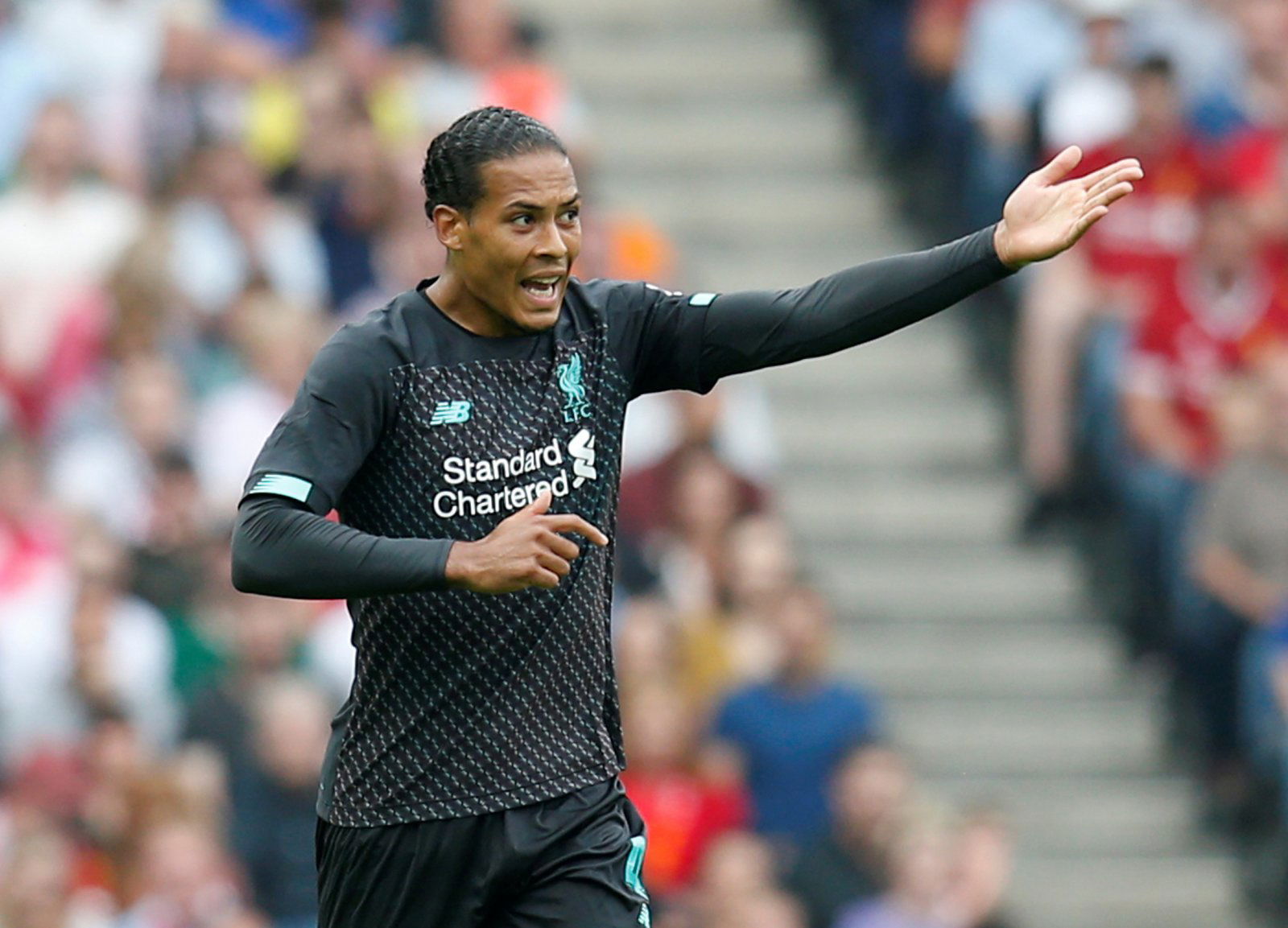 Aside from two wins against Tranmere Rovers and Bradford City, it has been a fairly slow pre-season so far for Liverpool.
"Sometimes you have to tell someone the truth, that's how it is.'"

Virgil Van Dijk has revealed that while there was a heated exchange with Jurgen Klopp during the defeat to Napoli, the details will stay between the pair. [Daily Mail]https://t.co/A0KUxPj2ga

— Anfield Edition (@AnfieldEdition) July 29, 2019
The Reds failed to win a game during their pre-season tour of the US, losing to the likes of Borussia Dortmund and Sevilla (per Liverpool's official website). Indeed, Jurgen Klopp's side have continued their winless streak with a 3-0 defeat to Napoli in Edinburgh this week, resulting in the Liverpool boss and star defender Virgil van Dijk having what was said to be heated exchange (per the Mail) during the match.
Within their report, they say that Klopp took issue with van Dijk following Lorenzo Insigne's goal and there was a 'definite annoyance' about the Dutchman's body language as they traded opinions.
Of course, such an event was quickly picked up by Liverpool fans on social media as well as the media, and supporters took to Twitter to give their thoughts on the exchange on the pitch. Still, the former Southampton man has moved to somewhat downplay the incident.
Here is what some fans said on Twitter about the incident…
The truth is we haven't strengthened since winning the Champions League, that's why there's a transfer window, and we decided not to spend. I'd have a heated exchange with Klopp also if that were the case and it would take it further.

— Chris Wright (@chriswright35) July 29, 2019
VVD definitely told Klopp to buy some players.

— AndyG (@6times2019__) July 29, 2019
Not a happy camp any more haha

— . (@alad12346) July 29, 2019
If it is about signings and our team are now arguing about it.
Doesnt that show the current crop that we aren't ambitious?
Let's hope its about whose sitting at the back of the bus for our next game

— JadeKimberley (@JadeKiimberly) July 29, 2019
— Reubiedoo (@Reubiedoo1) July 29, 2019
Klopp needs to blame himself bcoz our defense did what they had to do but klopp remember if you don't attack get ready to be attacked.origi needed wingers to help him not midfielders.u need new players who can help origi when salah and mané are not on pitch

— Linox mutijima gahindiro (@GahindiroLinox) July 29, 2019
Any negativity could be a bad seed, slightly worrying if you ask me. The small percentages give you the edge in football.

— Luissuarez09 (@LuissuarezO9) July 29, 2019
Van Dijk digging it on klopp is not good for team moral. There is just one manager.

— spencer (@Ayuklordspencer) July 29, 2019
Liverpool have confirmed via their official website that Mohamed Salah, Roberto Firmino and Alisson have all returned to first-team training after extended leave following a summer of international duties for the three Reds.