Liverpool: James Pearce says Premier League will need to bring forward trophy presentation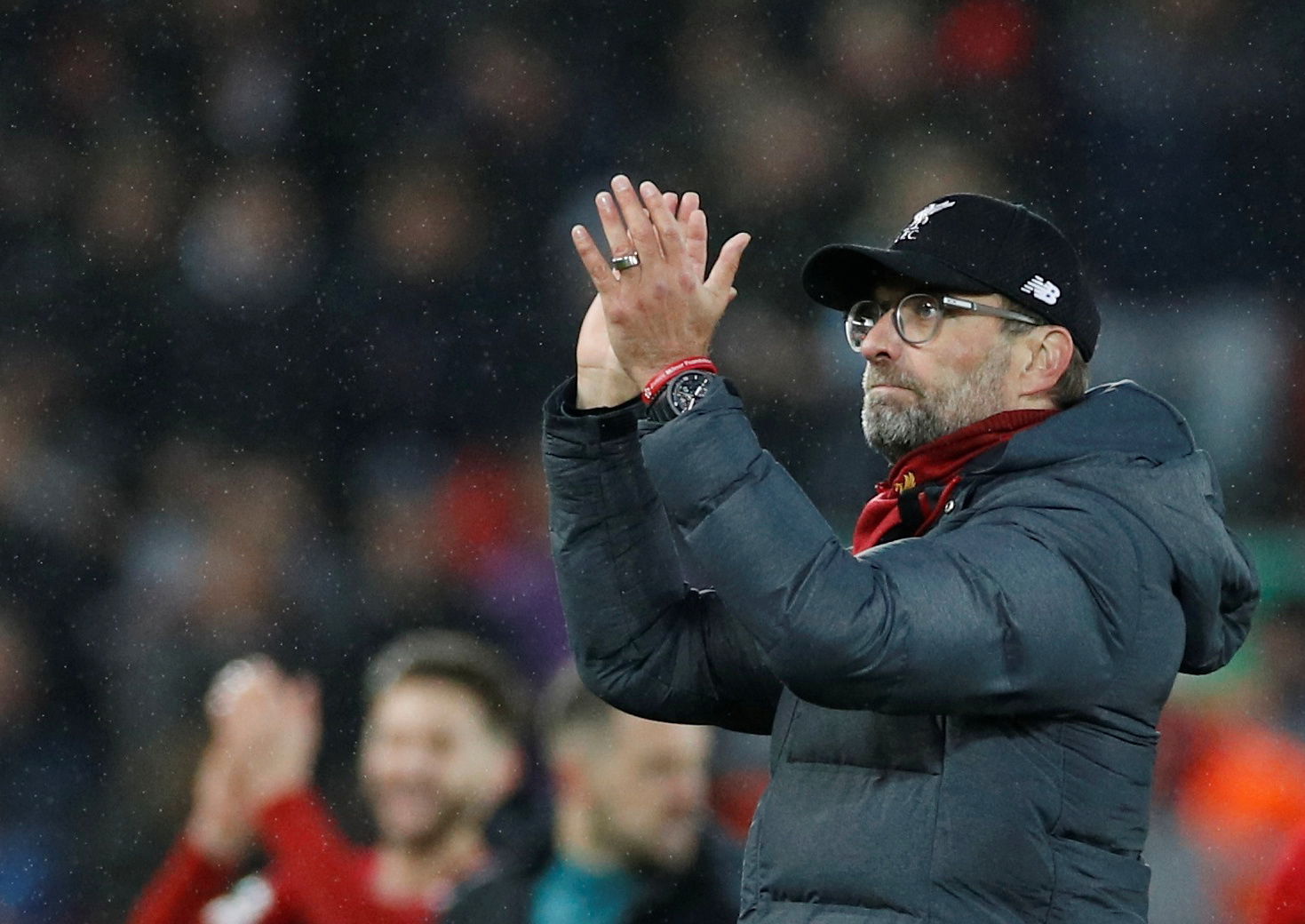 Liverpool are so close to the Premier League crown they can almost taste it – with 25 points between them and the second-placed team in the table, the trophy is bound to return to Anfield sooner rather than later.
But even though hardly anything could potentially spoil this huge moment for the Reds, a global epidemic caused by Coronavirus just might be one of those things.
With the possibility of games being played behind closed doors on the rise, there's a chance that Liverpool could lift the trophy with not a single fan in the stands.
James Pearce believes it would be sensible then for the Premier League to move the trophy presentation forward in order to potentially avoid such a big moment happening behind closed doors.
If as expected the title is wrapped up in the next week or two then surely the Premier League will need to bring forward the trophy presentation rather than wait for Chelsea at home in May. #LFC

— James Pearce (@JamesPearceLFC) March 10, 2020
Of course, this all hinges on the fact that Liverpool would first have to wrap the title race up in the next couple of weeks, which, given the huge lead they already have, is definitely a possibility.
If that happens, then moving the presentation forward could potentially see fans welcome the trophy in person rather than watching a historic moment unfold on TV.
Liverpool fans, what do you think about Pearce's idea? Do you think the race will be wrapped up in the next couple of weeks? Let us know down in the comments below!