Liverpool just can't miss out on Timo Werner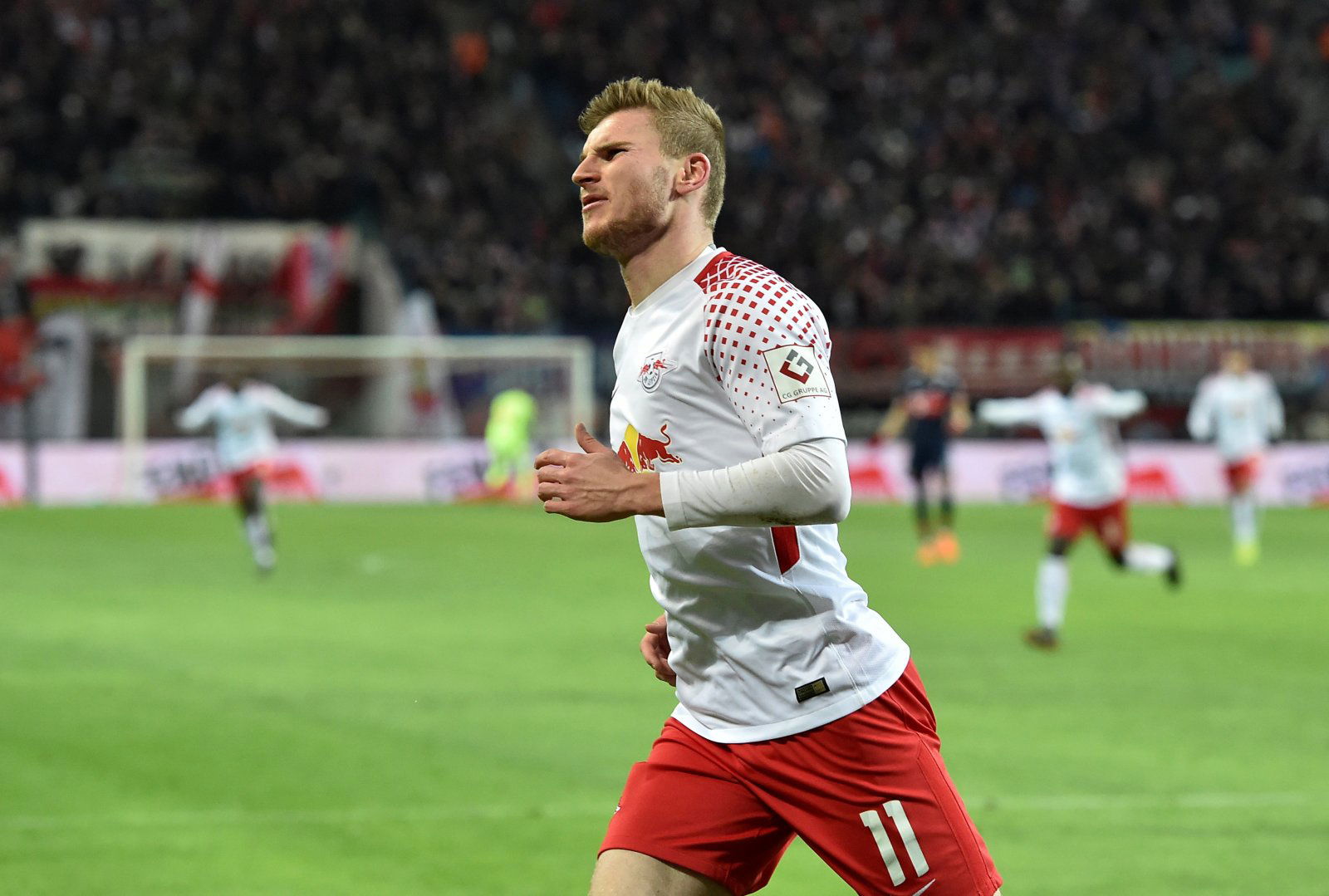 Suddenly, Timo Werner's been caught up in the middle of a discreet transfer war.
Indeed, Both Bayern Munich and Liverpool are reportedly in the running for him according to the Mirror, but it's the Bundesliga giants who seem to be ahead. Bayern have previously (via SportBILD) been said to be very close to signing the youngster and could even agree on a deal quickly.
Werner has reportedly been a prime target for Jurgen Klopp for quite some time now. Touted with a move to Anfield for a fairly long time – with BILD suggesting he was a target way back in January – potentially losing out on him would be a blow. With Liverpool in need of another quality striker, the clinical German would certainly add more flavour to their attack.
Knowing his ability to play in a fast-paced system, Werner's fantastic link-up play means he could create a deadly partnership with Mohamed Salah and Sadio Mane.
He's produced some inspired work in Leipzig over the years, gaining a lot of attention for his heroics. Werner's already scored 11 goals in 21 appearances in the Bundesliga this league, with his fantastic movement, pace and finishing ability making him an ideal goal-scorer for an attack-minded side.
With Bayern calling (as previously reported by SportBILD), Werner will find it difficult to reject them as he gets a chance to stay in his home country and play for a European giant. Klopp needs to use his influence to convince him to move to Liverpool and give him better guarantees over his growth.
Before he signs any kind of agreement with the Bavarians, Liverpool should use their influence to swoon him away. Werner can not only be an exciting addition but can become a lethal goal-scorer akin to Fernando Torres and Luis Suarez upon arriving at the Premier League.
Liverpool fans, would you like Werner at your club next season? Join the discussion by commenting below.