Liverpool: Latest from Diego Simeone has Reds fans talking
Liverpool prepare to host Atletico Madrid on Wednesday as they look to resurrect their Champions League hopes. According to Marca, Diego Simeone has created an 'Anfield formula' which will exploit the home side's defensive weaknesses (via Sport Witness).
Reds fans are poking fun at Simeone's plans, with many predicting Atletico will instead sit back and defend deep for the full match.
The reverse fixture at the Wanda came as a shock to supporters as Liverpool failed to find the back of the net. The Reds fell 1-0 to a resilient Atletico side who took the lead far too easily just four minutes in through Saúl Ñíguez.
Will Takumi Minamino come good?
Yes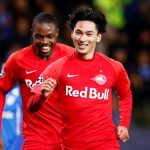 No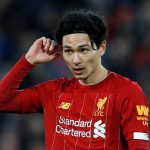 After Alisson was ruled out of Wednesday's clash (via BBC Sport), some fans are already jumping the gun and bidding farewell to their Champions League run. However, following Liverpool's slight win over Bournemouth at the weekend, many supporters are feeling more confident and haven't let talk of an 'Anfield formula' get into their head.
There are a few who are still in doubt, though, with a few claiming it will be Trent Alexander-Arnold who will be the weak link.
9-1-0 formation incoming

— W32 D5 (@w32d5) March 9, 2020
Yeah, but they've scored less league goals than Bournemouth this season. Sitting ducks, come on Reds

— Donnacha McCormack😎✈️⚽️📈🌏 (@dunta90) March 9, 2020
Trent defensively is the crack in the defence but a key to the attack. Atletico without a doubt know about Trent being exposed

— FOLLOW ME LFC FANS (@LiverPCity) March 9, 2020
And defend deep, dive, time waste, surround the ref and cry to the ref

— MOLO (@_shameless_man) March 9, 2020
Funny how this came out after Alisson news…is it a secret tactic to shoot from distance and try to get as many set pieces as possible while defending with 10 men?

— Twitcila (@Twitcila) March 9, 2020
Most Def Trent but it aint gonna work

— Healy Gyamfi ✌🏽 (@KenkeySugar) March 9, 2020
What do you think of Simeone's 'Anfield formula', Reds? Let us know what you think the score will be on Wednesday…