Liverpool
Liverpool must beat Manchester United or they'll bottle the title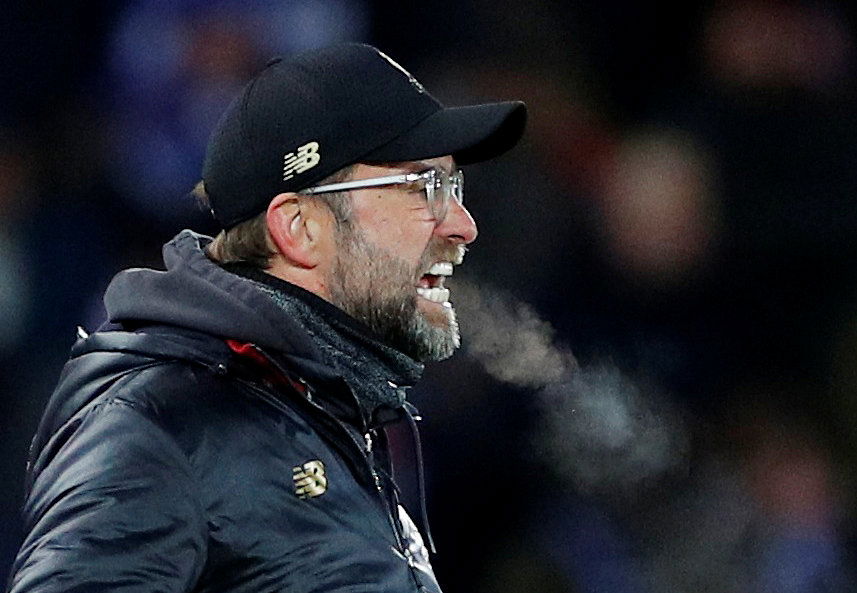 Liverpool's game against arch rivals Manchester United could put them back on top of the table or set them on a path of self-destruction once again.
It's 29 years since Liverpool last won the top division in English football, and don't the players and fans know it. That and the fact they've never won the Premier League has been a stick used to beat the Reds with over the last two decades. Glory has been close on a number of occasions, but they've always faltered.
Particularly when looking back at 2013/14, the pressure from the terraces was immense from April onwards. The fans were singing 'we're going to win the league', the team bus had a red guard of honour for every home game and Steven Gerrard made his famous 'this does not slip now' speech. Liverpool wrapped themselves in a frenzy of pressure, and it got to them.
This year the pressure is mounting already and it's only February. Posts are being shared on Twitter asking fans to turn up to games early because 'we've got a title to win' and it won't be long before the streets are lined with fans. The problem is, Liverpool have to beat United or their fans and players will quickly get the shakes, and they haven't beaten United at Old Trafford since 2009.
City have dealt with the pressure before in 2011/12 and 2013/14 where hope seemed lost with less than ten games to spare but they finished strongly in both those seasons to hold their nerve and clinch the title. Last season was a breeze, this season won't be, but they seem prepared for it.
In the big games since the turn of the year against Liverpool, Arsenal and Chelsea, City have turned up and played without fear. However, Liverpool have looked wobbly and times, particularly against Brighton, Palace, Leicester and West Ham, teams they should be beating. The blue side of the title race have slipped up too, but they appear to have regained their stride.
City fans will cheer United on before their Carabao Cup Final against Chelsea because they know the game would mean more than just three points. It instils the 'Liverpool are going to bottle it' storyline inside the heads of the fans to a point where they overcompensate, become too passionate and then pile pressure on their own side.
Do you think Liverpool will beat United on Sunday?
Like what the TT have on offer? Sign up for more notifications!