Mohamed Salah crumbling to fiery pressure of the heated title race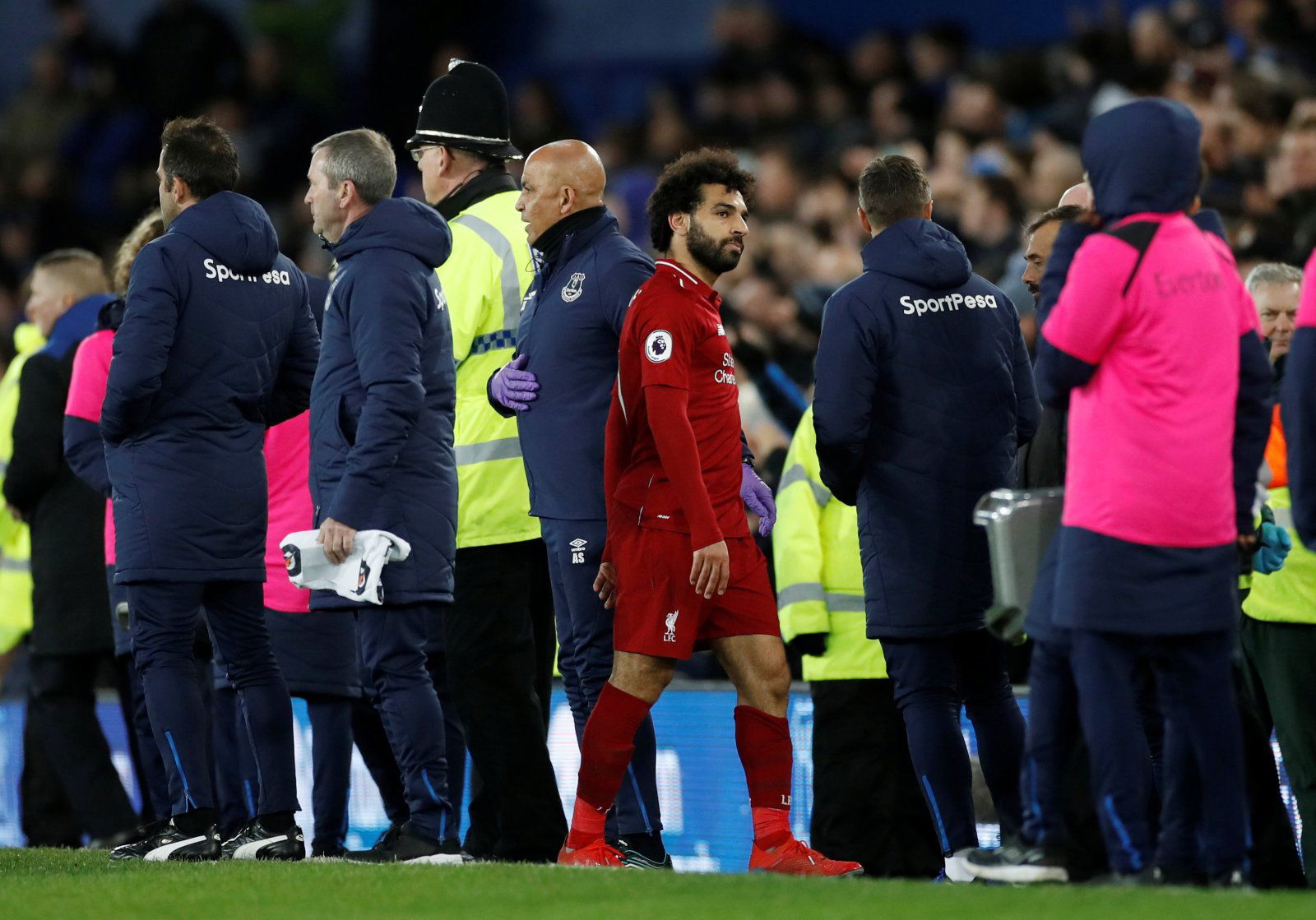 Merseyside ended up being divided with polarizing emotions on Sunday afternoon, as it so often is. However, this time, it felt different. 
While Everton were delighted at being able to grind through a home draw, Liverpool could feel that sinking feeling once again.
After being at the top for thirteen game-weeks, the Reds are now a point behind Manchester City.
While the whole team is underperforming under pressure, the most glaring player to do so is Mohamed Salah. Liverpool's main man last season has now only scored one goal in his last six Premier League games, having notched 16 in the 23 before that.
With his own drop in form mirroring Liverpool's, he had a point to make in the Merseyside derby.
The Egyptian winger tried his best to get into the thick of things, making some clever run forwards, but scuffing when he had an eye on the goal. Be it being ousted by Everton's defending or his own touch letting him down, Salah had another underwhelming game, in which he missed two big chances.
The notable miss in the second half- when he went through on goal only for his bad touch to allow Michael Keane to clear the ball- summed up his performance.
In "big match" scenarios, he's only scored one goal against top six Premier League teams this season, a significant drop from the sort of form he showed against the likes of Manchester City last season in both the Premier League and Champions League.
He ends up getting into promising positions, but is horribly misfiring in the final third and, while his form last season should afford him some patience, it's coming at the worst time possible.
Salah is crumbling to the heated intensity of the Premier League title race and unless he improves soon, Liverpool could end up losing out on the title once again.