Liverpool: Fans shocked by Virgil van Dijk and Paulo Maldini comparison
Liverpool's Virgil van Dijk is arguably the best defender on the planet right now.
The latest Ballon d'Or rankings certainly say as much – the Netherlands international finished second behind Lionel Messi, and it was a close vote too. He has been an important member of Jurgen Klopp's side over the past two years, and his contribution this term has been vital – with the Reds top of the Premier League by a huge 25 points, he has featured in every single minute of every single game.
He has some way to go to match Paolo Maldini though. The Italian won 126 caps for his country, lifted the European Cup/Champions League five times and won Serie A on seven occasions. Grosvenor Sport, though, clearly believe the two aren't that much different, and have asked their followers who they would rather have in their prime.
Who is/was better in their prime?
Virgil van Dijk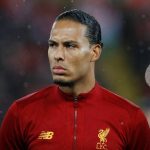 Paulo Maldini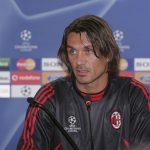 Even the Liverpool fans agree that the latter would be the better choice. They have taken to Twitter to share their thoughts, and you can see some of the best comments from the social media platform below.
Grow up, van dijk couldn't lace his boots and I'm a Liverpool fan

— Matty bartlett (@Mattybartlett5) April 30, 2020
Why is this even a thing i mean, i love Van Dijk, but Maldini is one of, if not the best defender to have played the game……

— Ash Jones (@Jonesy__89) April 30, 2020
I'm a Liverpool fan. We don't make this comparison, neither should you. It's Paulo Maldini. Listen to yourself.

— (@BastionAnfield) April 30, 2020
Sorry but Maldini for me….. VVD needs to finish his career before we judge the two against eachother ✌✌

— DarkJunglist * LFC (@LFC__Jason) April 30, 2020
No Liverpool fan in his right mind would say VVD over Maldini.

— ONLY ONE KASH (@thekashope) April 30, 2020
I love Van Dijk but has a long way to go to be even considered equal to Maldini. That guy was unreal throughout his career!

— Red Believer *⭐⭐⭐⭐⭐⭐ (@Blue_X_BLu) April 30, 2020
Let us know what you think!