Liverpool: Fans debate whether the club should make a move for Phillipe Coutinho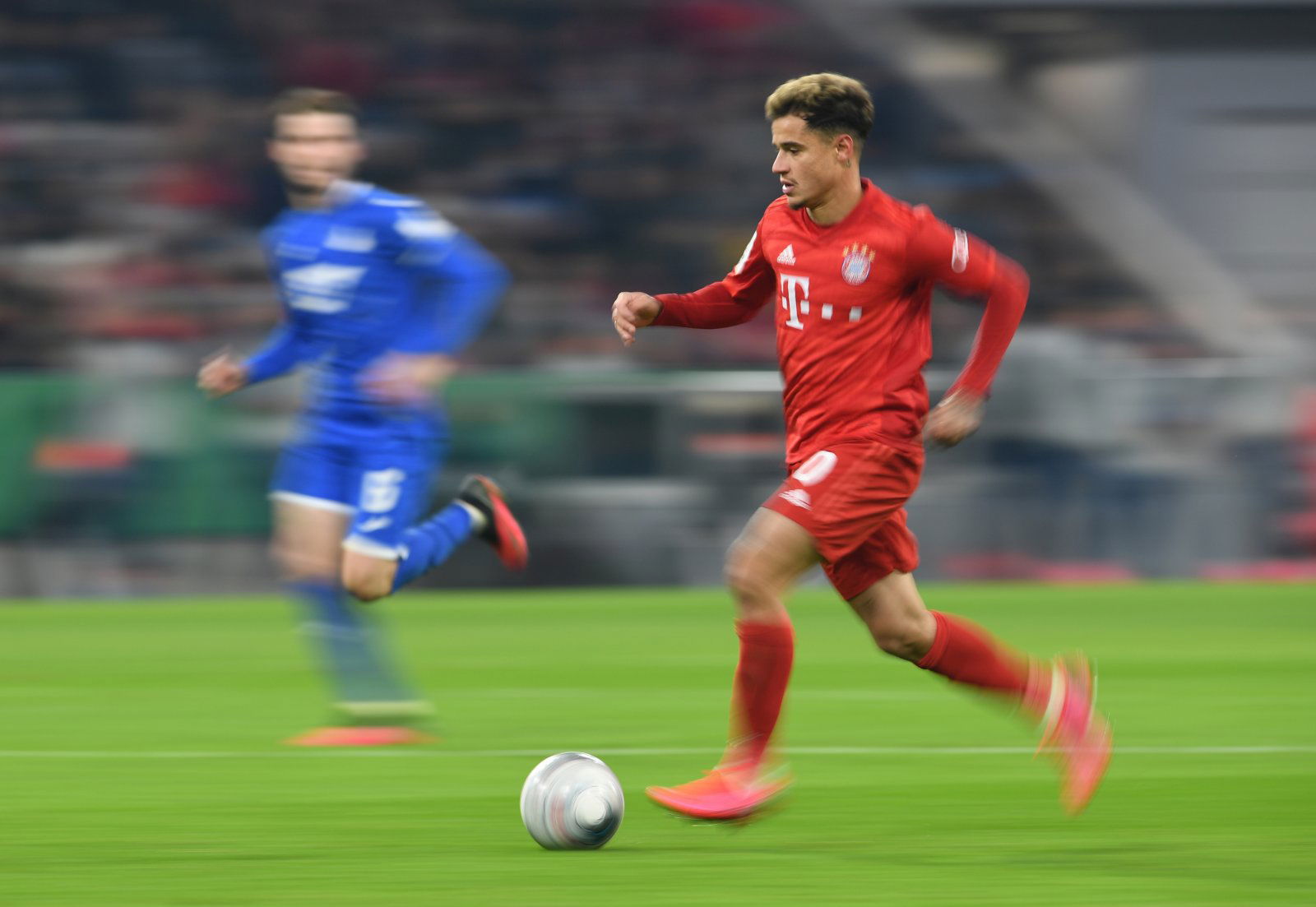 Liverpool are on course for a memorable, record-breaking season if they maintain their current form but that hasn't stopped fans from discussing the return of a former player.
Phillipe Coutinho was previously one of the Reds' most influential players, as his fee of £142m when he moved to Barcelona would indicate, but the switch hasn't exactly worked out for him. The midfielder is now on loan at Bayern Munich for the season and Liverpool fans have been discussing whether he would be a good addition to the squad after Steve McManaman suggested he'd like to see him return.
However, many Reds supporters seem to disagree with the former Liverpool player, sharing a belief that Coutinho had his chance on Merseyside and decided to give it up. Others suggest he wouldn't improve the current side and, given that the team has made it to two Champions League finals and looks set to win the Premier League since he departed, they are probably right.
Would Philippe Coutinho get into Liverpool's team?
Yes
No
Here is some of the discussion taking place regarding the Brazilian, with one instead advocating a move for Aston Villa's Jack Grealish.
https://twitter.com/Craig70614642/status/1225391774119710721?ref_src=twsrc%5Etfw%7Ctwcamp%5Etweetembed%7Ctwterm%5E1225391774119710721&ref_url=https%3A%2F%2Fpublish.twitter.com%2F%3Fquery%3Dhttps%253A%252F%252Ftwitter.com%252FCraig70614642%252Fstatus%252F1225391774119710721%26widget%3DTweet
Coutinho wanted to leave us he made a massive mistake like emre can ,we have moved on let that be a lesson to any player at @LFC

— billy (@Egyptiankingsaa) February 6, 2020
No chance. He's made his bed and chose to leave. Forget him and move on.

— The Spion Klopp (@mikeyc71) February 6, 2020
No! Fake injurie to leave Liverpool. Poor perfomaces on Barcelona and Bayern. Liverpool was so much better without him. Why we go for ir, for that so high price?

— FelipeCardoso99 (@FelipeCardoso99) February 6, 2020
Would love to see him back but I'm afraid the club has moved on now

— Andy ⭐️⭐️⭐️⭐️⭐️⭐️ (@andypgregory) February 6, 2020
It's not all that nice on paper. Hard pass.

— Just Some Guy (@jeremylatzke) February 6, 2020
Silly boy for leaving in first place – liked him but he had his chance to be a legend!

— M Holland (@michaelpholland) February 6, 2020
That ship has sailed. I'd have taken him in the summer as I thought we needed him. Not now. His career has been a mess since leaving us.

— Just Lee (@bigobone13) February 6, 2020
Would you take Coutinho back at Anfield Liverpool fans? Tell us your views on the player in the comments below…