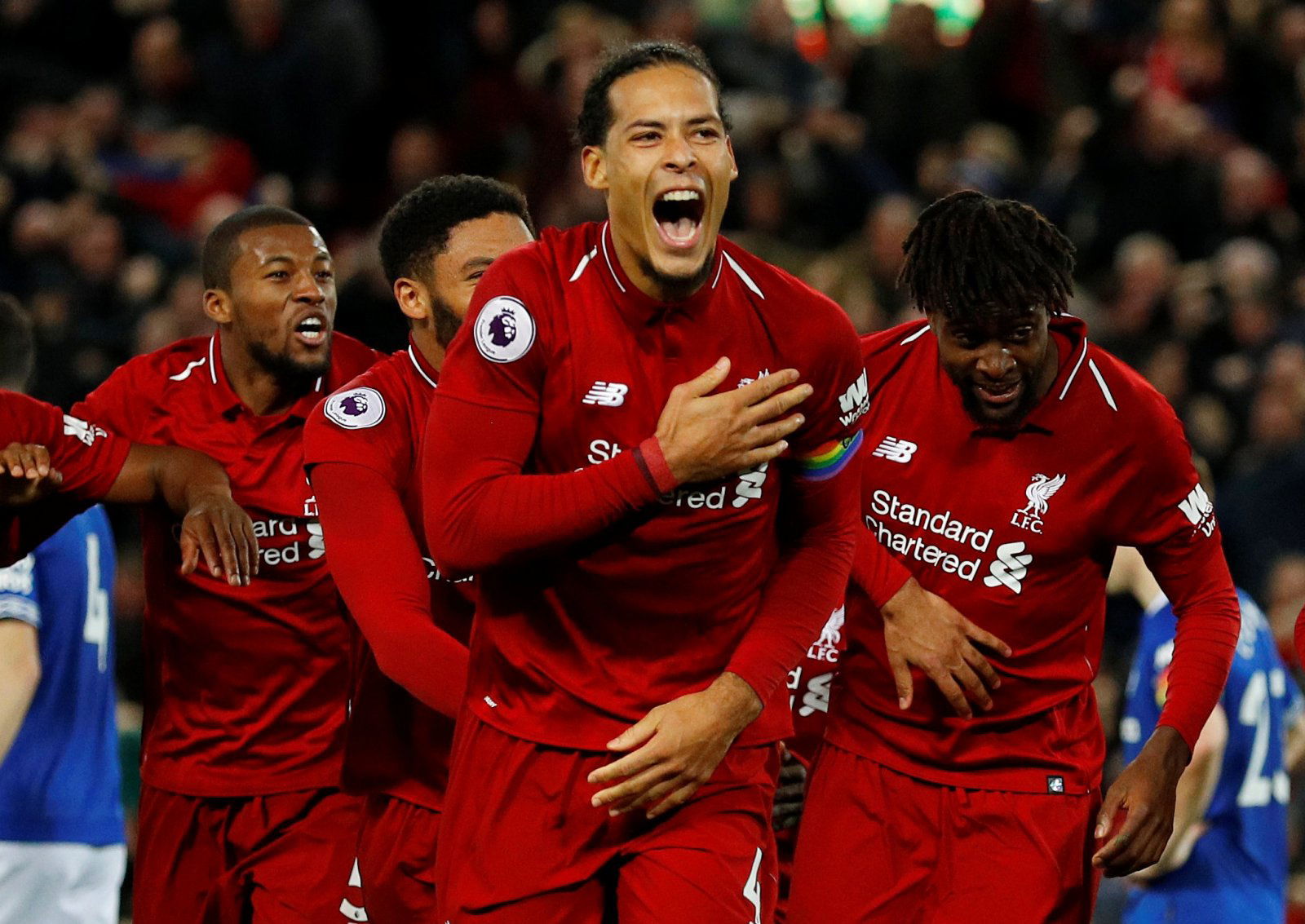 It's rare that a world-record signing of any kind can result in being a bargain for a club, but Liverpool, that is proving to be the case.
When the Reds signed Virgil van Dijk for £75 million from Southampton at the end of 2017, the highest fee in world football for a defender, not many expected the Dutch international to be as good a signing as he has turned out to be.
There were sceptics when the signing was announced that Liverpool had overspent for van Dijk, with the deal costing £25 million than the previous most expensive centre-back signing of all time when David Luiz made the move from Chelsea to PSG in 2014, but these critics were more than silenced a few months into the defender's tenure at Liverpool.
To say van Dijk has revolutionised Liverpool since his arrival would be an understatement. The former Saints defender has turned the fortunes of the club around in a big way, turning the Reds from a team that couldn't buy a clean sheet to a side that found it easy to keep opponents out, with the Dutch centre-back the marshal at the back.
The subsequent signing of Alisson in last summer's transfer window has only made Liverpool better and improved van Dijk's game, as the defender can now focus on defending what's in front of him rather than having to sprint back if a player gets past him.
Van Dijk has been influential in Liverpool's charge for the Premier League title this season and has been one of the main factors as to why the club have gone closer than every to the trophy that has eluded them for so many years.
His recent PFA Player of the Year win is a testament as to how impressive van Dijk has been for Liverpool this season as the Dutch defender has established himself as one of the best centre-backs in world football, and for £75 million, the former Southampton man is continuing to look and more and more like a bargain with each passing game.
Liverpool fans, is van Dijk one of the best Reds signings ever? Let us know!