Liverpool: Fans slam Scholes' comparison of Paul Pogba and Steven Gerrard
Steven Gerrard is one of the greatest players ever to pull on the Liverpool shirt.
Across almost 20 years at Anfield, the England international was at the heart of everything the Reds did. All in all, he would end up with 710 appearances in all competitions for the Merseyside outfit, whilst he also captained the side for several years – he led them to a Champions League victory in 2005 as Liverpool came from 3-0 down in the final against AC Milan.
Paul Pogba does have a World Cup to his name, but he is often lambasted by a number of his own fans – and pundits as well. That is why it is so surprising to see United legend Paul Scholes compare the Frenchman to Gerrard. He told the UTD Podcast that he can do everything and that he is a bit like now Rangers manager.
Who is better?
Steven Gerrard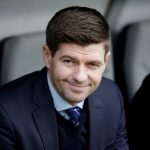 Paul Scholes
This, as you can imagine, has not gone down well with the Reds supporters. They have taken to Twitter to share their thoughts, and you can see some of the best responses from the social media platform below.
Can't believe Scholes had the cheek to compare Pogba to Gerrard man.

Pogba plays for himself or when it makes him look good. Gerrard put up with some of the most dire Liverpool squads during his prime and still did better.

— Liam Hejsak (@LiamHejsak) April 21, 2020
So Paul Scholes thinks that the Clown (Paul Pogba) is as good as Steven Gerrard? Pogba wouldn't get into #LFC under 11's, let alone be good enough to lace Stevie's boots.

— Kieran Higginbotham (@jasperlfc) April 21, 2020
Total disrespect to Gerard

— Abdul Rashid Adams (@AbdulRacheed) April 21, 2020
Steven Gerard vision leader hard control team player etc pogba a player with talent that's all

— chris LFC cameron (@laggies_48249) April 21, 2020
Gerrard played through injury no matter what the occasion and earned every inch of his success. Pogba plays when he wants and lives off his unfulfilled potential.

— Marcusmccabe (@marcus_mccabe) April 21, 2020
Hahahahaha….. what?

— St John Handclap (@StJohnHandclap) April 21, 2020
Let us know what you think below!