Liverpool: Fans react to Simon Mignolet's assist against Manchester United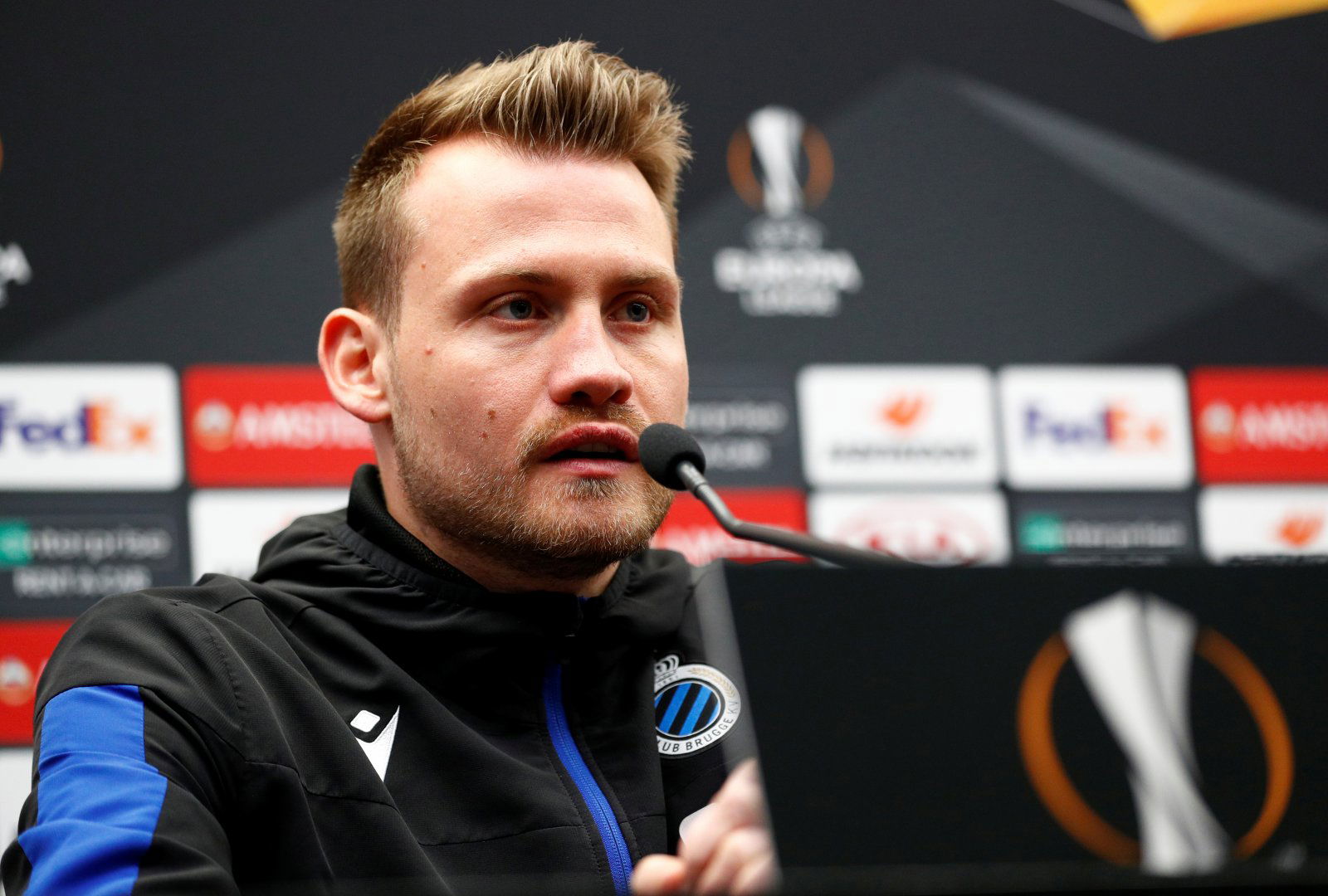 Liverpool may have lost 1-0 in mid-week to Atletico Madrid but European football did bring supporters some joy in the form of the Europa League.
It will have come as a very unexpected surprise too, but Simon Mignolet, who only left Liverpool in the summer, grabbed an assist against Manchester United when he launched the ball upfield for Emmanuel Bonaventure to score for Club Brugge. Mignolet showed very quick thinking and the technical ability to match in order to pick out his striker, who only had Sergio Romero to beat once he brought the ball under control, and he produced a brilliant lob to put the Belgians in front.
The game ended 1-1 which shows the former Red played a valuable role for his team, and many Liverpool fans were delighted with what they saw from Mignolet.
As a result, he has received much praise and comparison to Alisson, who also achieved the same feat of producing an assist against Manchester United this season.
Here are some of the things being said about the former Liverpool man Mignolet after the Athletic's James Pearce relayed the video to his followers.
undercover agent

— Liv Morgan Stan (@LivMorganStan1) February 20, 2020
Allison: Dreamy assist
Migs: Hold my beer….

— Nick Munro (@nickjmunro) February 20, 2020
Training with Alisson paid off it seems 😁

— Vesko Trajković (@VeskoTrajkovic) February 20, 2020
More assists than Lingard this season

— 6 Times (@FinallyVVD) February 20, 2020
Liverpool legend

— John Weyn (@WeynJohn19) February 20, 2020
Alisson and Mignolet with one assist each against United this season. Inject it straight into my eyes

— Simon (@SaajmonJ) February 20, 2020
HAHAHAHHAHAHHAHAH I said earlier I hope Mignolet ruins them but I didn't expect this 😂😂😂😂😂😂😂😂 https://t.co/RhiCWsolkP

— Jack (@LFCJack_96) February 20, 2020
What do you make of the shock assist Liverpool fans? How good was it that it came against United too? Let us know your thoughts in the comments below!