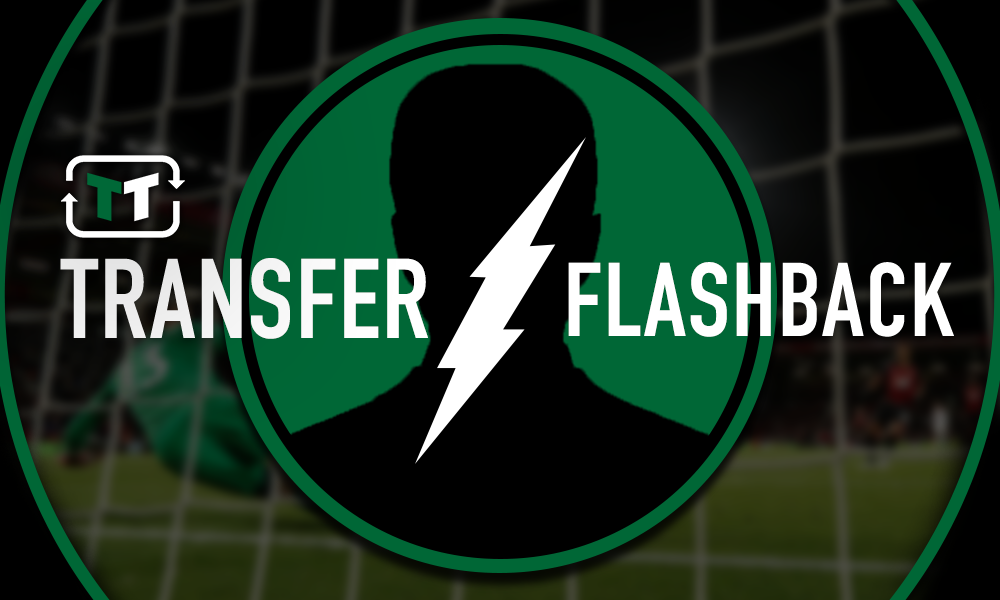 On the 2nd June 2014, Liverpool announced the signing of Rickie Lambert from Southampton for a reported fee of £4 million.
The veteran striker was an unusual signing for the Reds, who were off the back of one of their best ever seasons in the Premier League where Brendan Rodgers' side went within touching distance of sealing their first league title in over 20 years, but fell short in the final few games.
With Luis Suarez hotly tipped to make a move to Barcelona, a transfer that would happen a month later for a reported fee of £75 million, Liverpool were in need of strengthening in the attack that came so close to winning the Premier League title, and with Lambert available on the cheap after a second season with Southampton where the English international scored over 10 goals, it seemed like a smart move for the Reds.
Lambert joining Liverpool was also seen as a fairytale move, as the veteran striker had been a fan of the club for most of his life and even played for the team's youth-sides before being released at 15-years-old.
Here's how Liverpool fans reacted to the signing…
@LFCTS Brendan knows what he's doing. I believe #YNWA

— Steve Braden (@St3ve76) 2 June 2014
@LFCTS he'll put his heart and all his got into every game because of what it means to him

— cameron t (@CameronThomas98) 2 June 2014
@LFCTS #CBSSports Surely he will be.. he will give everything he has for his childhood love .. happy for the lad. living a dream.

— prateek (@vampiresshade) 2 June 2014
That first interview with Rickie Lambert gives me goosebumps every time. You can just see what it means to him.

— Scott (@RedsOrDead) 2 June 2014
Warm welcoming to Rickie Lambert. Couldn't be happier for him. #LFC pic.twitter.com/bYyWjrP0XL

— LFC Perspective (@LFCPerspective) 2 June 2014
Rickie Lambert is just saying and acting like one of us would do if we signed for Liverpool.

— L21_JFT96_ (@R4al1st) 2 June 2014
After 17 long years, he's finally back home!!

Welcome back Rickie Lambert!!! YNWA!! pic.twitter.com/oJUPf3raSC

— Anish (@nabbedkeita) 2 June 2014
Welcome to the club Rickie Lambert, we're happy to have you and are certain you'll give us your all #YNWA

— Moves_Like_Salah (@MovesLikeSa11ah) 2 June 2014
Despite the fairytale return to his boyhood club, Lambert's time at Liverpool is often forgotten about when asking fans about his time back on Merseyside.
Lambert only spent a single season at Liverpool, making 36 appearances, most of them off the bench, and scoring just three goals.
His goal against Ludogrets in the Champions League made the striker the only player in history to score in all four tiers of the professional English footballing pyramid, the England national team, and in Europe for an English club.
The striker was sold to West Brom after just one year back in Liverpool for a reported fee of £3 million, where yet again Lambert failed to make much of an impact for. Though he would spend two seasons with the Baggies, the ageing forward only managed one goal for the club in his time there.
His final stop in his inspiring career came at Cardiff City, where after scoring just four goals in the Championship, he was released by Neil Warnock, and not long after that Lambert announced his retirement from the game.
Lambert's fairytale return to Liverpool didn't go as expected, but it was still a fitting deal for a striker who started his career on a low and ended it on one of the highest of highs.
Liverpool fans, what was your favourite memory of Lambert? Let us know!