TT Predicts: Liverpool vs Crystal Palace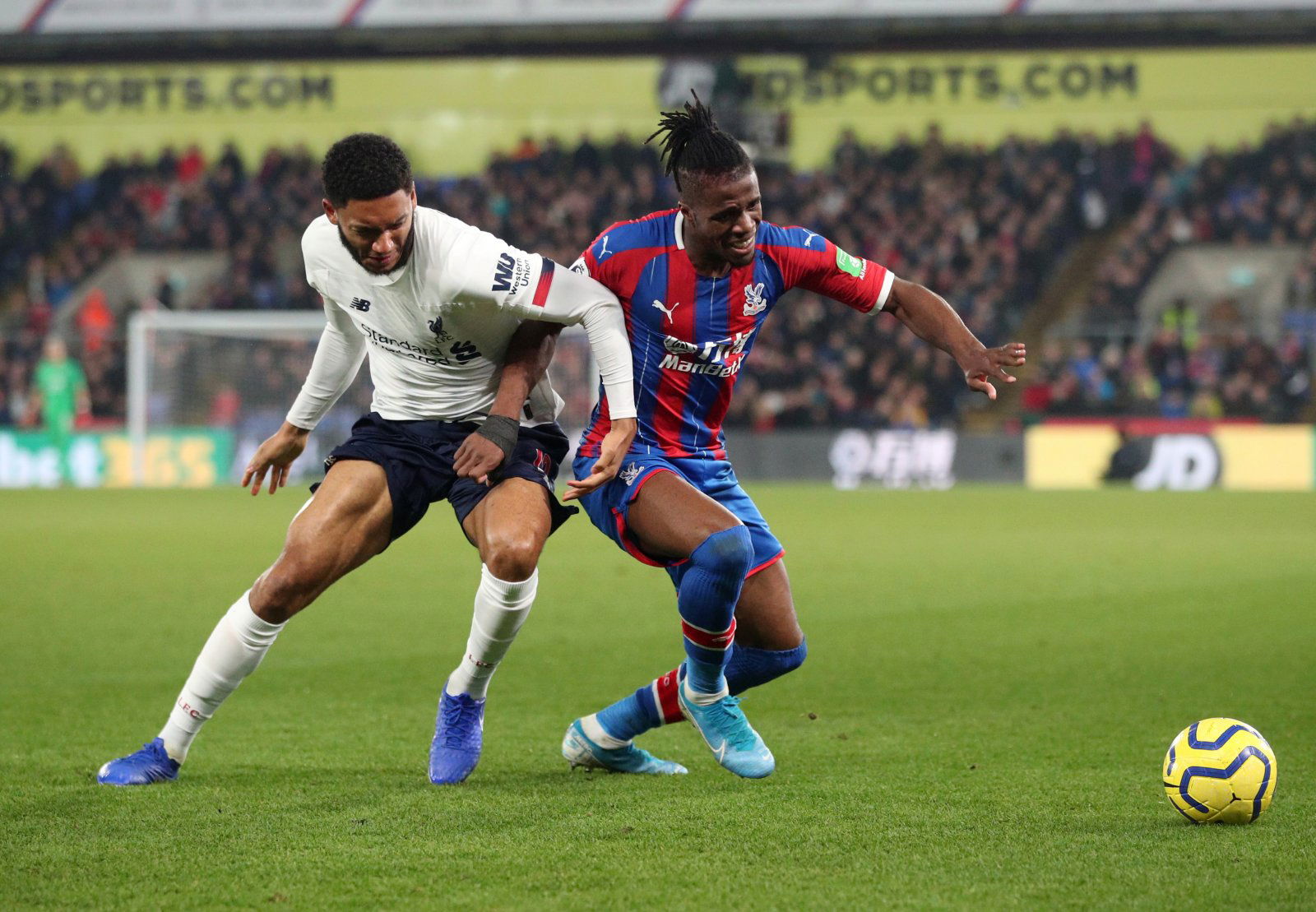 Liverpool will take to the Anfield turf for the first time since the Premier League returned as they host Crystal Palace tonight.
The rust showed against Everton in Sunday's Merseyside derby as the Reds failed to snatch a win over their bitter rivals. A 0-0 draw marked a sobering return for the champions-elect and they will be hoping for a better result tonight.
Roy Hodgson's side, on the other hand, will look to continue their positive run of form. The Eagles came away with a win over a struggling Bournemouth after Luka Milivojevic and Jordan Ayew both scored early in the game.
It will be a tough ask for Liverpool to shrug off the disappointing derby and do a number over Palace. Despite their last five meetings being wins for the Reds, they have all been by small margins (via 11v11). Can Hodgson and his men catch the runaway leaders with their pants down? Transfer Tavern have predicted how they think the fixture will unfold…
Georgia Goulding (2-0)
The derby was a learning curve for the Reds and they will know where they went wrong. They missed the presence of Mohamed Salah and Andy Robertson, so hopefully the duo are fit to start against Palace.
With some extra pace and maybe some better thought-out substitutions, they should be able to snatch a win. It won't be comfortable, but I think they will get there in the end.
Liam Togher (1-0)
Liverpool looked disjointed against Everton and need Salah and Robertson back at their sharpest if they are to rediscover their fluid best. They got into good positions a few times on Sunday but were let down by indecision and poor first touches.
Palace travel to Anfield free of any pressure and on a fine winning run, and they've had plenty of joy at this ground in recent years. If the Reds have key men missing at the back, the likes of Zaha and Ayew could capitalise.
Still, Klopp should have given his Liverpool team a rocket and demanded a much-improved display for tonight. It will be tense but I think the Reds will just about get over the line.
Luke Seychell (1-1)
Liverpool will expect a tough match against a well-drilled Palace side who have not conceded in four. Salah and Robertson back in the side will provide the Reds with a greater attacking intent but I still see the Eagles bucking a point.
Adam Clancy (2-1)
This will not be easy for Liverpool. Palace have upset them before at Anfield and are perhaps the unsung heroes of the Premier League having moved up to ninth after another impressive win away from home.
However, Klopp will surely be looking to bounce back from the tame Merseyside derby and at home they are a different animal, even without the Kop cheering them on. Salah will be hungry for minutes too, so the Reds just scrape this one for me. 
How do you think the Anfield fixture will play out? Let us know your predictions in the comments below!