Liverpool: Fans react to van Dijk video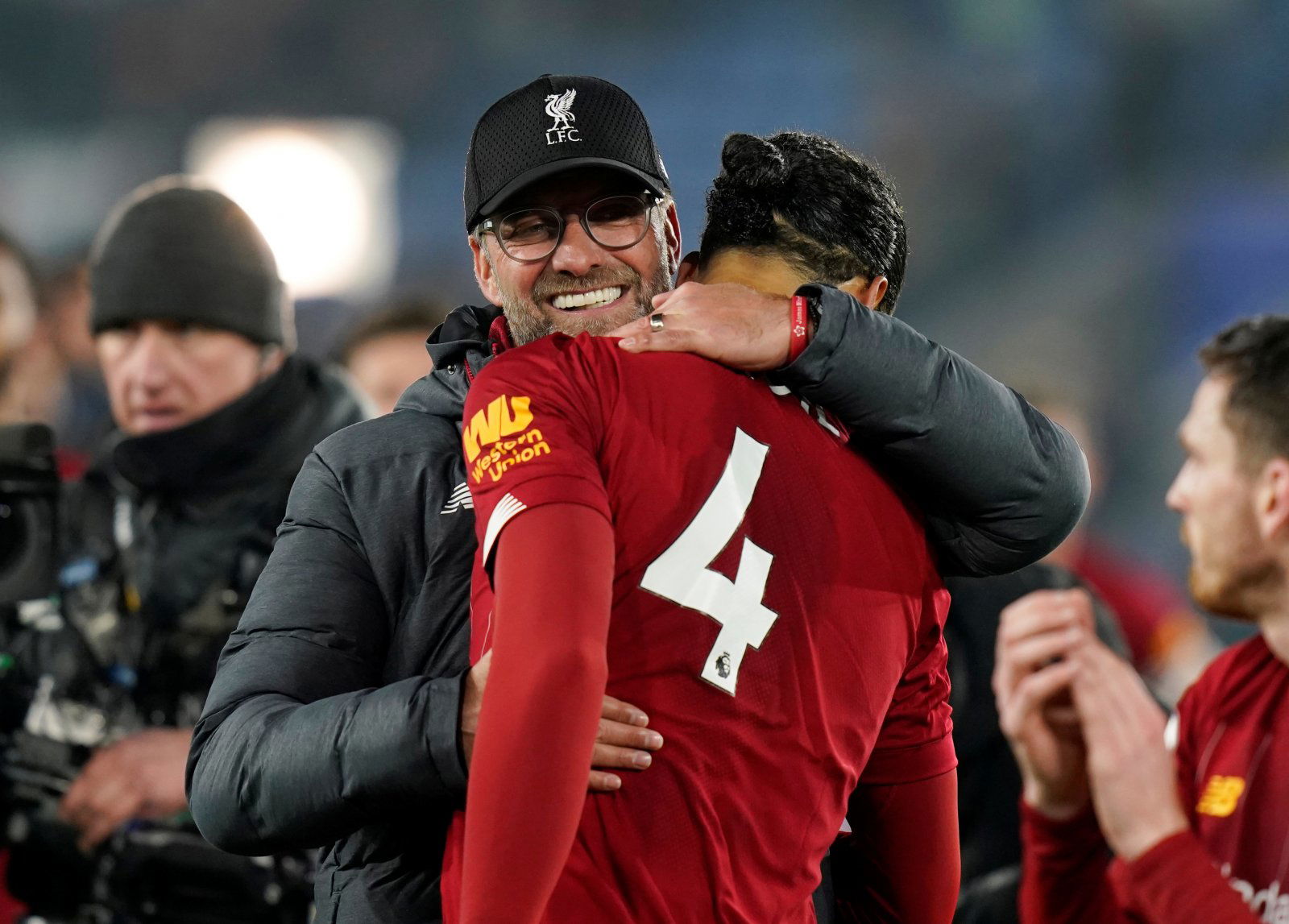 All those who love the sport of football are likely missing the game right now.
Obviously, the world has bigger things to worry about than the beautiful game, but many will be hoping that we see the action return sooner rather than later – only when it is safe to do so, of course.
Liverpool defender Virgil van Dijk, it seems, is no different, and it looks as though he can't wait to return to the field of play. He has shared an old video of him playing the ball to Jurgen Klopp on the training pitch, only for the 52-year-old former Borussia Dortmund boss to balloon the ball over the bar – it doesn't look like he will be selecting himself any time soon!
Can't wait to be back out there! pic.twitter.com/DESpl9drQe

— Virgil van Dijk (@VirgilvDijk) April 6, 2020
The hilarious clip has got the Liverpool fans talking, clearly taking their minds off the current situation. One fan jokingly said that they do not need reported transfer target Timo Werner with finishing like Klopp's.
You can see some of the best comments from social media platform Twitter below.
After that, he's not playing you

— Declan Rogers (@ReclanDogers) April 6, 2020
Klopp would still start for united

— Gibbs (@FtblGibbs) April 6, 2020
We don't need Werner with a striker like that

— (@AlexFtbl) April 7, 2020
Virgil done him dirty with that bouncing ball. Droppable offence lol

— Imran khan (@khanUR199) April 7, 2020
Can't wait

— DAVES LFC CHATS (@Daves1973lfc) April 7, 2020
— (@Namtan_jr) April 6, 2020
Let us know what you think in the comments!