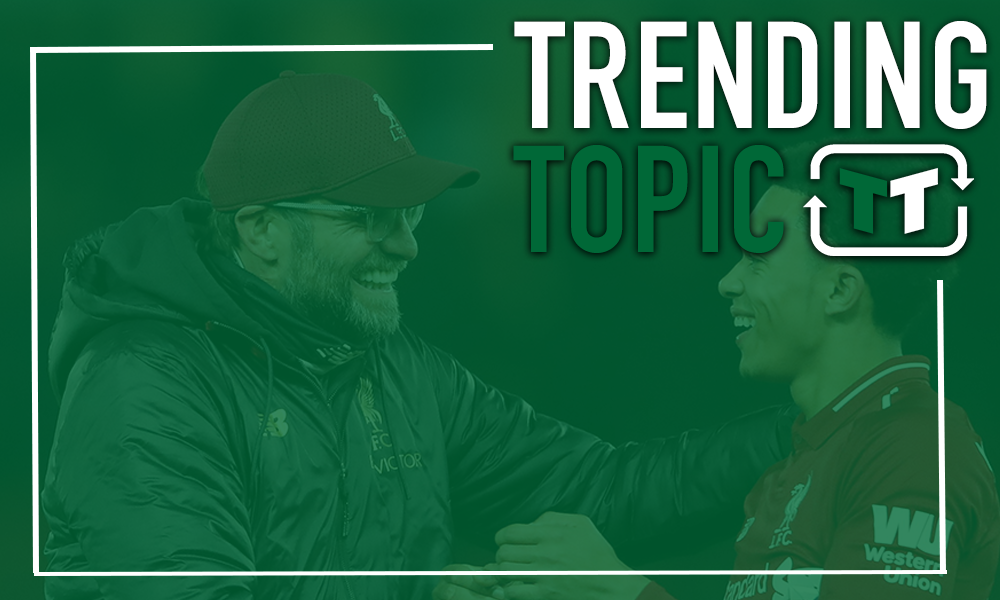 Liverpool's loss against Wolves will not live in the memory for all that long amongst Reds fans, you'd expect, given that Jurgen Klopp's men crashed out of the FA Cup against their Premier League rivals.
Whilst the club obviously have bigger fish to fry this season, namely the Premier League, it was still a blow and a surprise for them to fall out at such an early stage, whilst the manner of the defeat was also a matter of concern. They looked like a different team compared to the one that has dominated in the league this season.
Still, it wasn't all bad on the night. Perhaps the only positive takeaway for Liverpool came in the form of some fine performances from the young players at Anfield. Namely, duo Curtis Jones and Rafael Camacho both impressed on the night, and that's been indicative of Jurgen Klopp's management so far.
Seemingly, every young player that he gives a chance to does well, and in many cases, those that particularly impress are given a chance moving forward. It's all been a part of what could be termed a youth revolution at Anfield, with the club eager to give as many chances as possible to young players.
That will undoubtedly continue throughout the season, despite the pressure on Jurgen Klopp and his players as they look to win the Premier League title. However, there's one man that won't be available to Jurgen Klopp until the end of the season, and that's a shame, as he's arguably the best youngster at the club.
Harry Wilson, who is currently on loan at Derby County, has enjoyed a tremendous season in the Championship, and he's certainly made a case for being the most exciting of Liverpool's youth contingent.
Playing as a part of a Derby County team that has looked good under Frank Lampard, the Englishman has cemented his status as a top attacking player. With bags of energy, combined with great technical and dribbling skill, he's regularly served as a real threat down the flanks for Lampard.
He's perhaps best known for his set-piece delivery, and with good reason. The midfielder has a rocket of shot, and that – more often than not – means danger for the opposing team when he's lining up a free-kick. He's scored 9 league goals this season, many of which have come from set-pieces, and that's a trait that any team could do with.
Is Wilson the complete package? Not yet, but in terms of raw talent, he's got it all. You can only imagine the sort of development he would enjoy playing alongside individuals like Mohamed Salah and Sadio Mane.
Liverpool's squad is filled with young talent, and Wilson is amongst the best of them.
Thoughts?