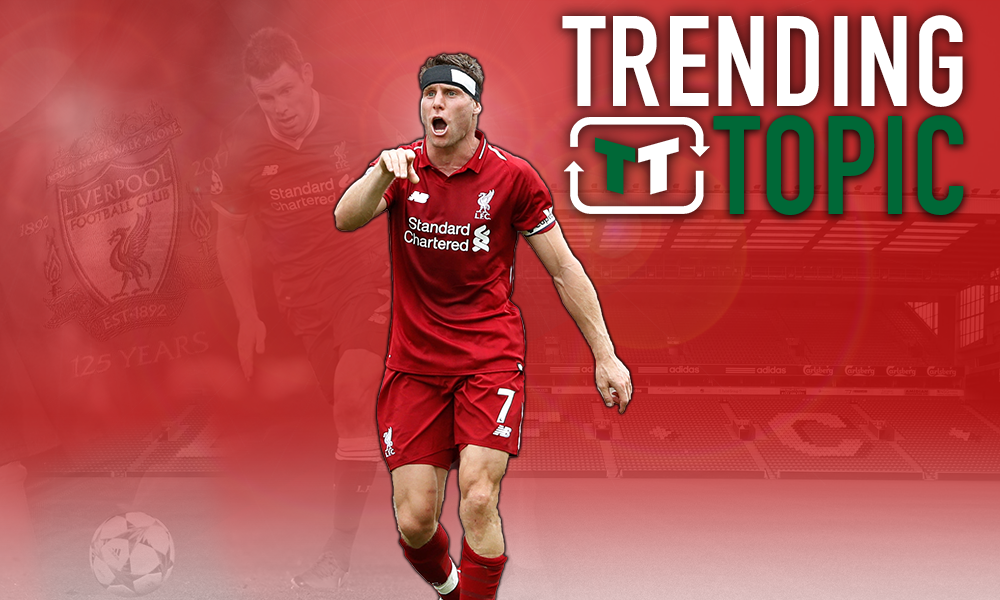 You would have been hardpressed to find a Liverpool fan that would define James Milner as indispensable a year ago, but that's exactly what the Englishman has become under Jurgen Klopp. Since moving to Anfield, Milner's career has been reinvigorated, and he's now undoubtedly amongst the most impressive in the Premier League on current form. 
He may be in his 30s, and he may be surrounded by incredible players, but Milner is shining as brightly as he ever has done before, and that's a huge credit to his commitment and his professionalism.
This season, in particular, Milner has been so important for Liverpool, and so the latest news regarding him is a huge blow for the club. According to the Telegraph, he's set to miss a few weeks worth of action, with the injury that he suffered against Man City set to keep him out of action for around a month.
Granted, it's good news that this has aligned with the international break, but still, Milner looks set to miss a handful of fixtures for Liverpool – and that's a real blow.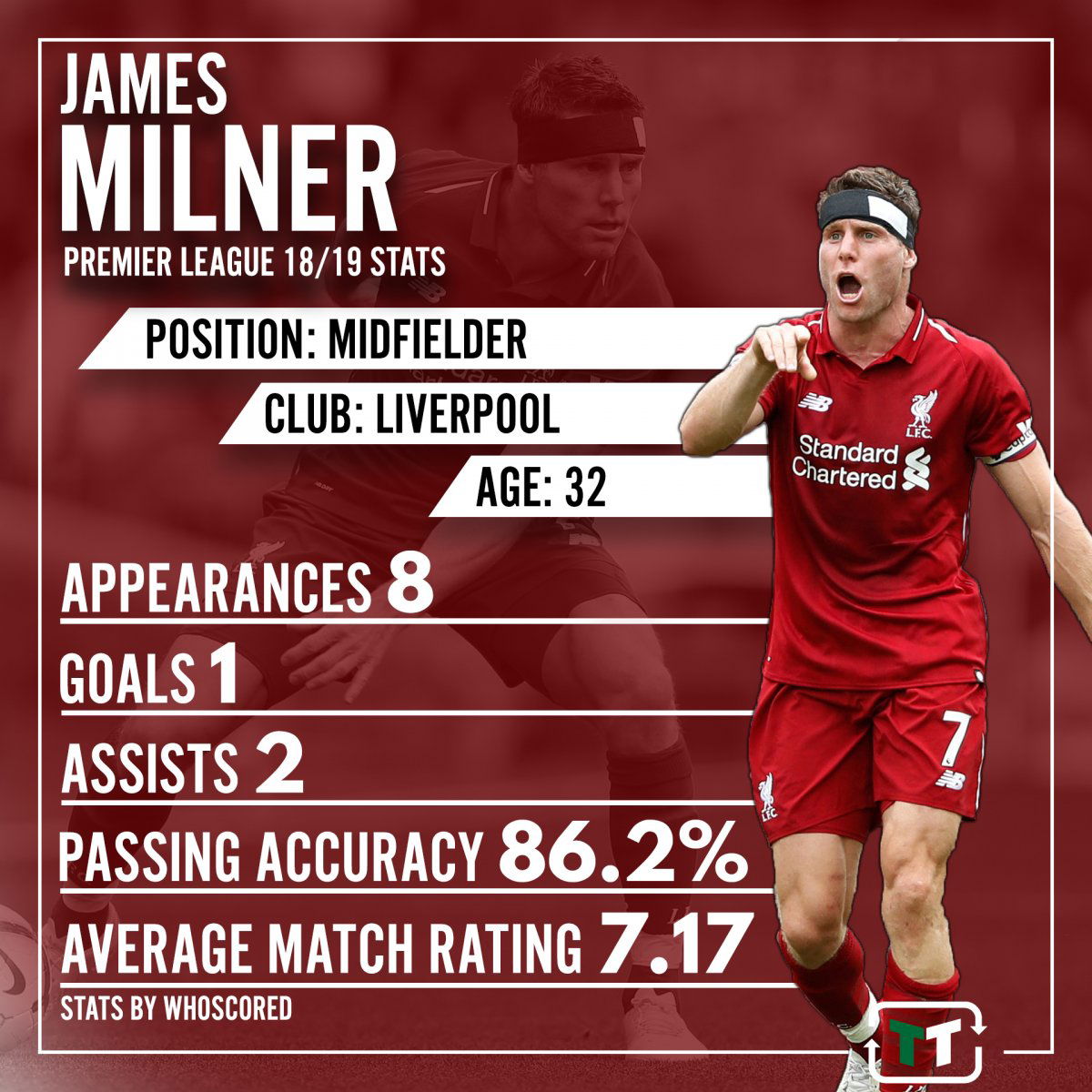 After all, there is no denying the fine run of form that James Milner was on prior to his injury. The Englishman has arguably been one of Liverpool's best players, impressing in particular with his relentless energy and commitment in a red shirt. He was contributing at both ends of the field, with goals and assists coming but also crunch tackles and defensive contributions being made.
Indeed, Klopp appeared to have found the perfect midfield with the likes of Milner, Jordan Henderson and Georginio Wijnaldum, and now that's going to be broken up. Milner was at the heart of everything for Liverpool, and so to lose that is not something that Liverpool will be able to deal with easily. Players can replace him, of course they can, but nobody can offer exactly what he does.
Not to mention, his leadership is also important. He's an older statesman now, and whilst he may still play like he's in his mid-20s, the Englishman has been there and done it all. He's won the Premier League, and to not have that experience on the field every week will certainly bee a bad thing for the Reds.
Finally, you must consider the fixtures that Liverpool have over the coming weeks. Liverpool have games in the Champions League coming up over the next few weeks, whilst they're also set to take on Arsenal in early October. To lose a player as important as Milner for those games can only be seen as a negative.
Things have certainly gotten harder for Liverpool and Jurgen Klopp, then, given Milner's absence.
Liverpool fans – thoughts?
Let us know below!