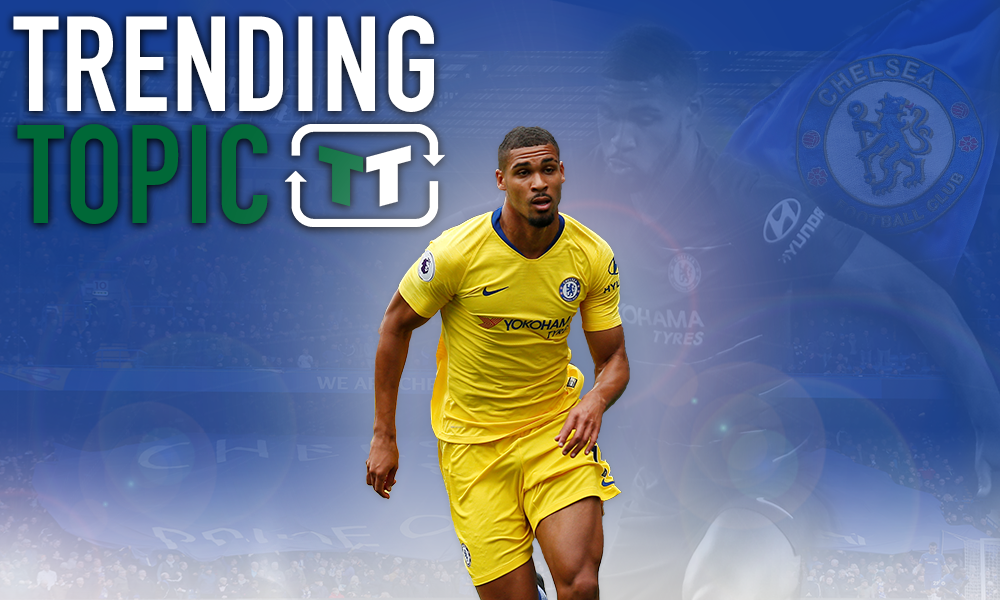 Whilst many Chelsea fans likely hoped that this would be the year that their side's academy came to fruition, that's beginning to look unlikely. Ruben Loftus-Cheek was left out of the Chelsea squad on Saturday, and according to the Sun, he's set for showdown talks with his club regarding the role that he will have at Stamford Bridge this season.
It's a shame that a player who was so good for Crystal Palace last season and England over the summer is even thinking about a departure this season, but such is life at the top of the Premier League. It's cut-throat, to say the least.
However, the struggles do highlight just how impressive the success stories are, and in the case of Loftus-Cheek, his problems indicate that Andreas Christensen's rise – which has gone a little under the radar – is more impressive than people have given him credit for.
He didn't just survive in the Chelsea defence – he thrived.
After all, just like Loftus-Cheek, the young Dane hasn't had it easy at Chelsea. Whilst Loftus-Cheek has Mateo Kovacic, Ross Barkley and Cesc Fabregas, Christensen had just as much competition. He was competing with the likes of David Luiz and Gary Cahill through the middle last season, and that's extended to include Antonio Rudiger now too. Not to mention, he's also battled off Kurt Zouma, as well. It's not like the defender was given a free path into the team. He had to battle through and earn it, and how easily he did that went under the radar somewhat.
Furthermore, Christensen also had to go out on loan too. He impressed over two years in Germany, displaying efficiency, consistency and quality for a team that impressed during that time frame. Borussia Monchengladbach aren't a small team, either. They often compete in Europe and are one of the better sides in Germany – and Christensen fit right in.
He also, like Loftus-Cheek, had to bide his time at Chelsea. He didn't start right away, and he found himself out of the squad a few times too. Nonetheless, he kept his head down and battled on – and that's a testament to just how much he deserved his chance. And when he got that chance, he took it with both hands.
Last season, in nearly 30 league appearances, Christensen picked up some remarkable stats, like a passing accuracy range of 93.4% alongside nearly 4 clearances per game. He didn't just survive in the Chelsea defence – he thrived.
For Loftus-Cheek, then, he needs to consider what came before him. He must be frustrated now, who wouldn't be? But Christensen is a real success story for Chelsea, and he's one that Loftus-Cheek should learn a thing or two from.
Chelsea fans – thoughts?
Let us know below!