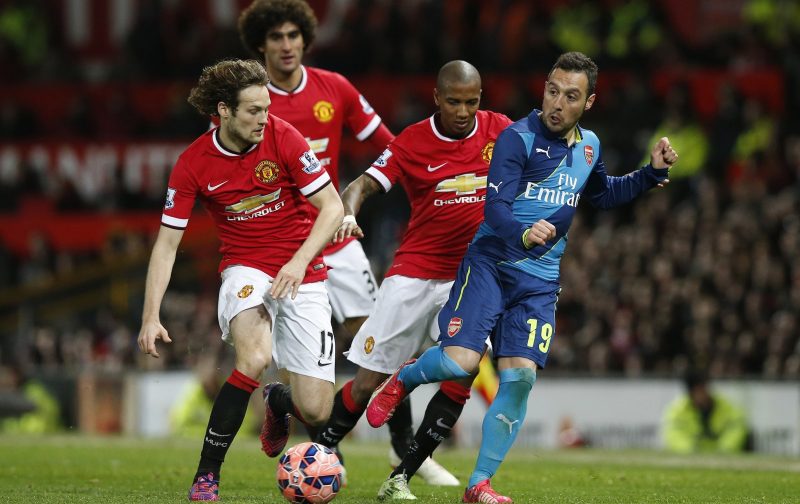 Manchester United fans never really got to witness Daley Blind at his best as he struggled to secure regular minutes towards the end of his spell at Old Trafford.
The Red Devils signed Daley Blind for £15.75 million back in 2014.
He was a regular during his first season at the club, predominantly operating as a defensive midfielder, which later proved to be the wrong position for the Dutchman. Blind produced two goals and three assists which gave United fans a taste of what he can offer in Manchester as he helped them secure a fourth-place finish.
Interestingly, the 29-year-old was converted into a central defender later on during his spell at the club and it's safe to say that it worked, with defensive solidity being ensured more often than not. Although, he was caught out at times against better opposition, which resulted in him being outpaced and sometimes overpowered.
His last season at the club was arguably his worst as Jose Mourinho was never really to get the best out of him and he lost his place to Phil Jones and Marco Rojo as they returned to form. But, the one highlight for the defender was winning in the Europa League final against his current club Ajax.
Blind managed to make 141 appearances for Manchester United, producing six goals and 10 assists.
The Dutchman joined Ajax on the 17th of July 2018 for £14.4 million.
Of course, selling the defender has proved to be a huge mistake as he's established himself as a star in the Champions League this season, having kept some of the world's best attackers under wraps. He's played a huge part in the Dutch giants' road to the Champions League semi-final and he's helped Matthijs de Ligt come on leaps and bounds.
Jose Mourinho now looks very stupid for selling the defender and deciding to keep him on the substitutes' bench during his last season at the club as he's shown just how talented he really is in his home country. Manchester United had a world-class central defender at their disposal but Mourinho was oblivious, which has now had a knock-on effect on United's defence this season as they've been absolutely hopeless.
Manchester United fans, do you wish you still had Daley Blind at Old Trafford? Join the discussion by commenting below…