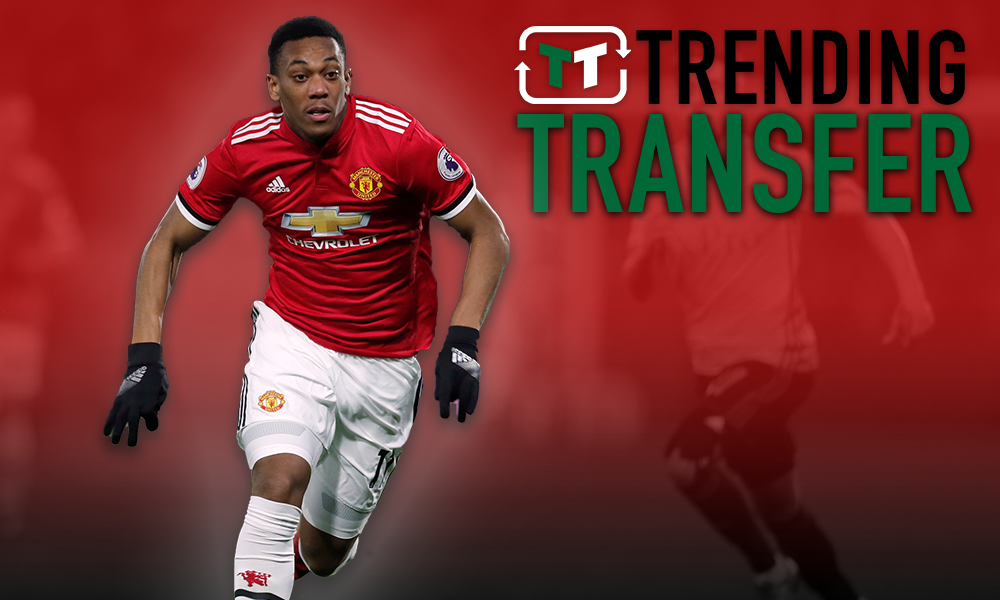 Jose Mourinho, for the most part, has done a brilliant job at Man Utd. The job that he was tasked with wasn't an easy one, and after years of mediocrity, he was handed the sizeable role of turning the Red Devils back into winners.
Generally speaking, he's done that admirably so far. They've won a handful of trophies, and there is no denying that they have improved since his arrival.
However, things could turn around quickly, and if recent reports are to be believed, the Red Devils could be about to make their biggest mistake in years.
According to the Guardian, Man Utd are willing to sell Anthony Martial this summer, provided that they get the fee that they're looking for. Now, of course, Martial's recent form hasn't been great, and he's hardly an essential part of the Man Utd first team. Not to mention, everyone has a price.
However, Jose Mourinho has, in the past, made a few major transfer mistakes. Mohamed Salah, Juan Cuadrado and Kevin De Bruyne are just some of the players that he moved on without giving a proper chance to, and their decision to be open to the sale of Martial draws more than a few parallelless with those situations.
Whilst Martial has been on a mixed run of form as of late, it can't be forgotten that he is just 22-years-old. Some of Europe's best players weren't even known on the world stage until they were several years older than that, and so it makes little sense to just give up on him at this point.
After all, his potential is clear for all to see. He's direct and quick moving forward, and significantly, he's always positive. Mourinho's teams often have a tendency to slow play down and sit on the ball, whilst Martial is always looking to move it forward. That sort of playstyle is needed at the highest level, and Martial was one of only a few players to offer it at Old Trafford.
Last season was a poor season by his standards, but by anyone else's it wasn't a bad year at all. With 9 goals and 5 assists in just 18 Premier League starts, the Frenchman performed in some very difficult circumstances – and he did well. His potential replacement, Alexis Sanchez, was prioritised over him whenever Mourinho got the chance last season, yet given that the Chilean is 29-years-old, that's a very short-sighted approach for the manager to take.
All Martial needs is patience. Jose Mourinho has never really given him any, and that's a problem. Letting him go now would, simply put, be a massive error from the club – no matter which way you spin it.
Man Utd fans – thoughts?
let us know below!