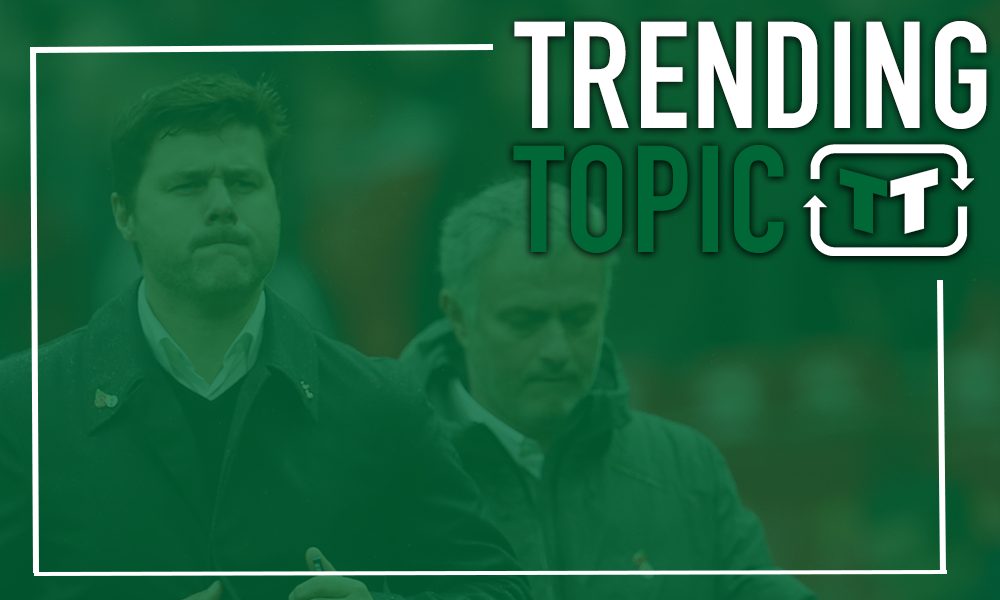 Make no mistake, losing Mauricio Pochettino would be bad news for Tottenham. According to the Telegraph, he's a key target for Man Utd as they look to replace Jose Mourinho, and given their spending power and stature, that means that the chances of him departing the club are certainly realistic.
Whichever way you spin it, it's hard to define this as good news in any sense of the word. Pochettino has been at the heart of everything Spurs have done lately, with his play style and focus on youth all very pleasing aspects of his tenure.
However, to suggest that losing him would be a disaster for Tottenham would be plain wrong. There was a top Tottenham side before Pochettino, and there will be one long after he's gone. It's time for fans to calm down, and realise that the Argentine isn't the be all and end all.
Spurs will continue to thrive, with or without the manager.
After all, on paper, Pochettino hasn't exactly turned Tottenham into a European powerhouse. They haven't challenged in the Champions League, whilst their Premier League pursuits haven't been quite as strong over the last year or two either. Indeed, the boss has yet to win a single trophy in north London, and whilst that's not always the biggest parameter for success, the reality is that it's the difference between a good team and a great team.
You can also consider the alternatives that are on the table. A top manager like Eddie Howe would be a worthy option, and so it's not like Spurs are in a position in which they wouldn't be able to replace Pochettino.
There's also the lingering concern over the Argentine's future. It's been there since he came, with fans always concerned of a potential move away – namely to Real Madrid. The reality is that, until he goes there or somewhere else, that's going to continue – and that's only ever a bad thing. If Pochettino's heart isn't entirely in the Tottenham project long-term – as in, the idea of him still being there in 10 years – then losing him might not be the worst thing in the world. Long-term dynasties like Arsene Wenger's Arsenal or Sir Alex Ferguson's Man Utd came about through sheer commitment from the managers, and if the boss doesn't have that, maybe it's time to look elsewhere.
Now, again, if Daniel Levy can keep Pochettino, that's great news. But if the worst should happen, fans must recognise that it's not the end of the world. Spurs will continue to thrive, with or without the manager.
Thoughts?