Liverpool
Man City and Liverpool fans have clashed over their respective goalkeepers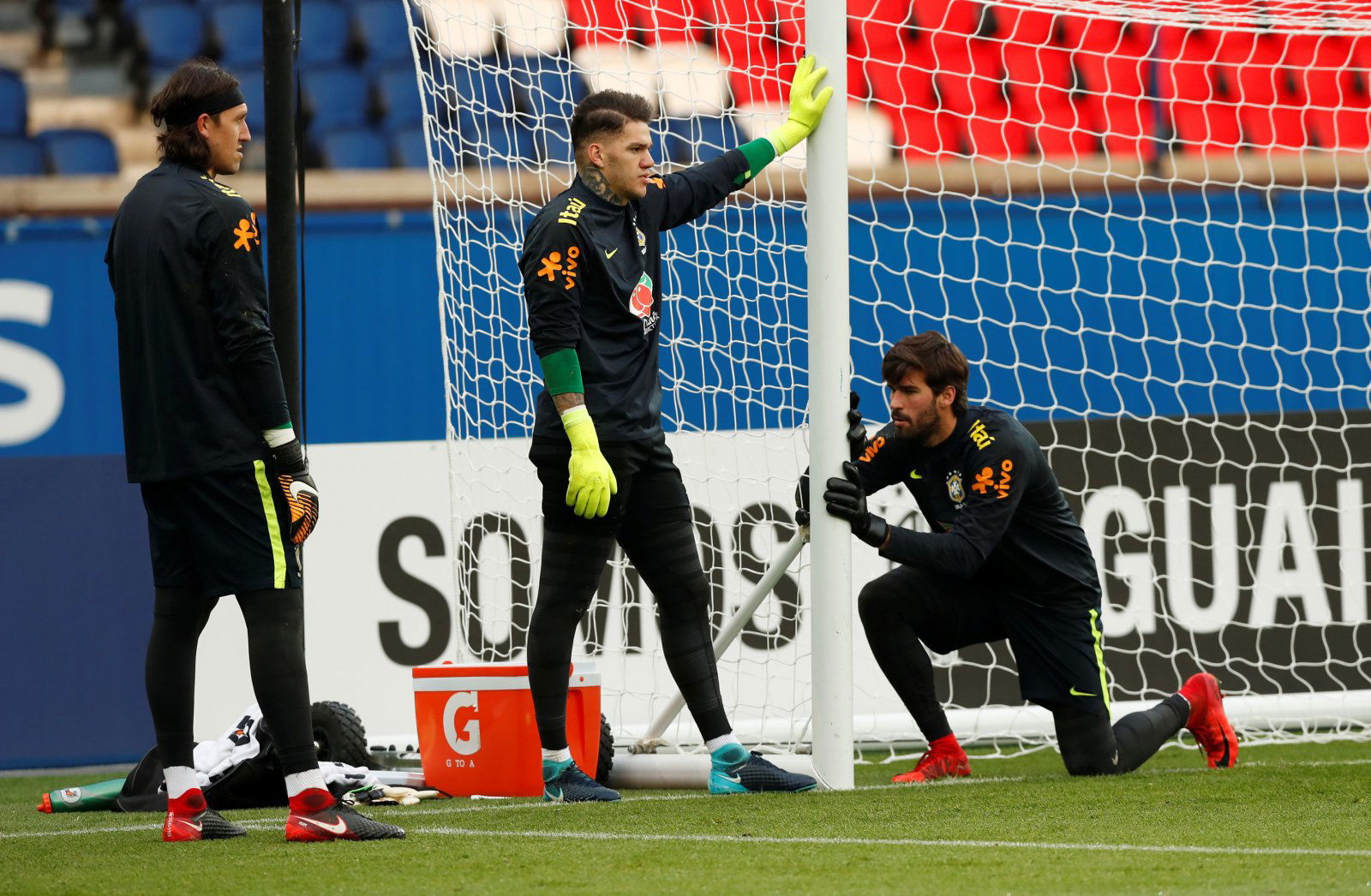 The rivalry between Manchester City and Liverpool is beginning to intensify due to their similar ambitions and recent Premier League history, and the two sets of supporters have clashed over the debate between Ederson and Alisson. 
Liverpool supporters were furious at Tite's insistence on starting Gabriel Jesus ahead of Roberto Firmino for the Brazil national side during the World Cup, but by the same token Man City supporters were perplexed by the fact Ederson was playing second fiddle to Alisson Becker.
Clearly, Alisson is an excellent goalkeeper but after the incredible season Ederson enjoyed at the Etihad the supporters were left scratching their heads as to what else he needs to do to earn a place in the starting eleven.
After impressing for Roma in Serie A, Liverpool moved to make Brazil's number one the most expensive goalkeeper in footballing history – until Chelsea signed Kepa of course – and end years of frustration with the likes of Lorius Karius and Simon Mingolet between the sticks.
Despite Alisson's failed Cruyff turn at Leicester City last weekend it seems the Liverpool supporters are still firmly backing their new signing as the better of the two Brazilian stoppers, but the Man City fans don't seem to share that viewpoint.
The two sets of supporters have clashed over the issue on Twitter after one fan decided to deliver a detailed breakdown of reasons why Alisson is better which, unsurprisingly, the City supporters completely disagreed with.
A barrage of criticism was fired in the direction of the Liverpool fan with plenty of supporters ridiculing Alisson and the supporter for making such an outlandish claim.
Here's what Liverpool and City fans have had to say about the Ederson vs Alisson debate…
I've noticed this debate between the two Brazilian keepers keeps popping up, so I am constructing this thread in an attempt to shut down the debate.

The superior keeper is Alisson, and it's not close.

— LFC Torres (@WC_LFC_Torres) September 5, 2018
No debate you are deluded

— Dave Dale (@DDale90) September 6, 2018
— Adel (@adelreyeslopez) September 6, 2018
Alisson's nothing but a Glorified Ben foster period!!

— M A R K (@MarkMutaleChewe) September 6, 2018
Embarrassing, Ederson is a Centurions have some respect.

— ‏ً (@RazSterIing) September 6, 2018
Liverpool fans are the worst

— Annoyed Dad (@impatientdad) September 6, 2018
You've literally pummeled this man Allison by 7 goals. He's not all that, Brazilian Karius.

— Adel

no competition , alisson all day

— lfc fan 1990 (@1990Lfc) September 6, 2018